Need a super simple children's Halloween activity?  How about a game of  Boo Bowling using up-cycled McDonald's Milk Jug Containers!?  Anyone else save things thinking "I am sure I can use this again for something!"   Well that's me and "this" turned out to be McD's Milk Jugs and something turned out to be Boo Bowling!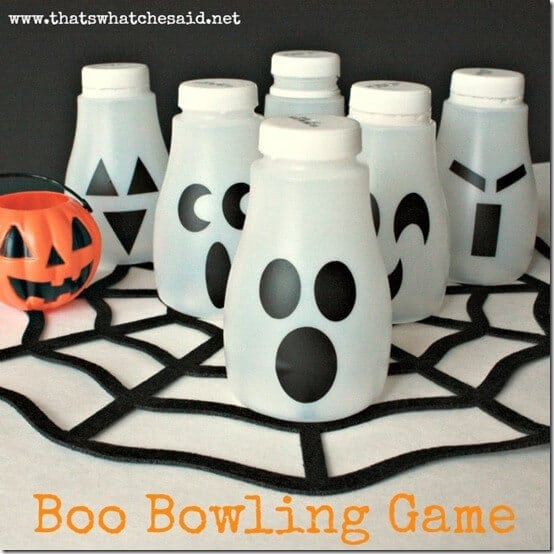 I started off by running all my empty milk jugs (not like we eat there every night or anything…I know I haven't posted a recipe in a while but I promise…they were collected over many months!) through the dishwasher.  Dried milk holds a dangerous bacteria that is hurtful to your family so take the time and give them a good wash!
Then I created these cute faces using simple shapes and my Silhouette Designers Edition of the Silhouette Software.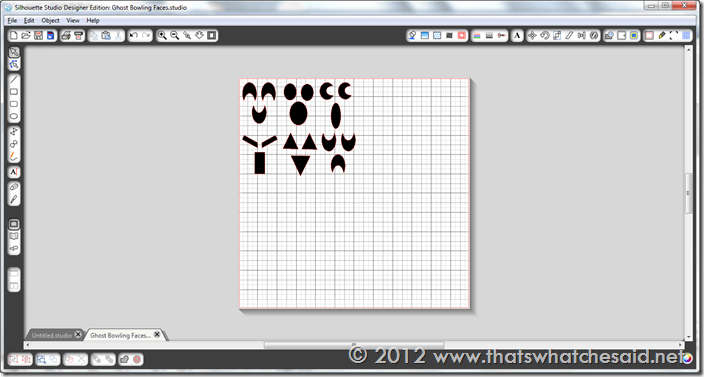 I then cut the faces out on black vinyl and applied to my clean bottles!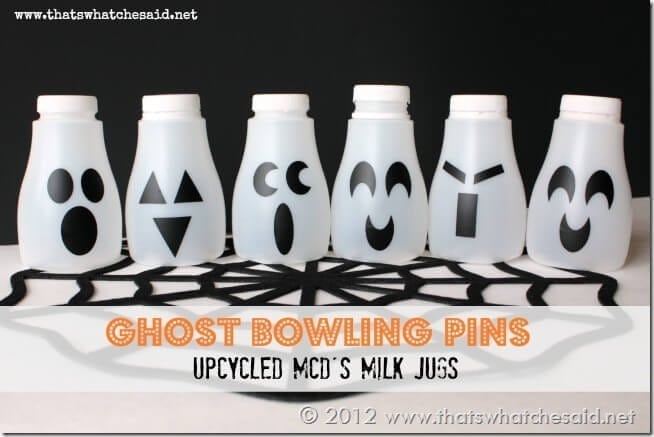 There are many things you can use for your bowling ball.  I used a simple little pumpkin treat container.  You can also use a small real pumpkin or a small gourd (real or fake), or even an orange bouncy ball or orange hacky sack.  For Michael (5), I'd fill these with white rice to add weight and create more of a challenge for him however empty, these were perfect for Ryan (2) to play!  Easy to knock down and easy to set up!   I used our hallway as his alley, putting the pins at one end, him at the other and this cute little game kept him occupied long enough for me to get dishes done and the kitchen cleaned up!  That's a win in my book!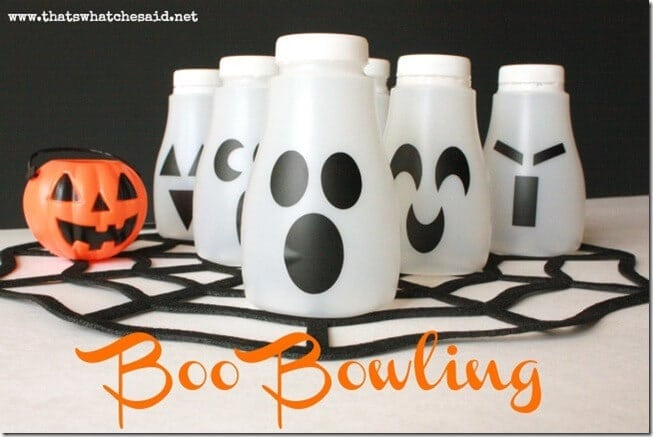 So tell me…what things do you collect because you know you will use them for something?!?  I hope I am not the only one with a "collection" problem!
Also don't forget that if you don't already have a Silhouette Cameo you can WIN one this week!  Head to my Silhouette Cameo Giveaway Post and enter!  You can also create these using permanent black marker, cut out felt shapes or even black electrical tape!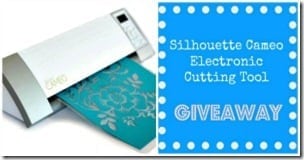 If you are looking to get some ideas of what you can do with a Silhouette, I'd love for you to view all my Silhouette Projects!  It is one of my very favorite crafting tools! 
Linking Up to These Great Parties Here
and The CSI Project | The 36th Avenue | Today's Creative Blog