Fruit popsicle recipes make the perfect sweet treat for a hot summer day! They're hydrating, refreshing, and the flavor possibilities are almost endless! Homemade popsicles are fun to make, and are great to have on hand all summer long!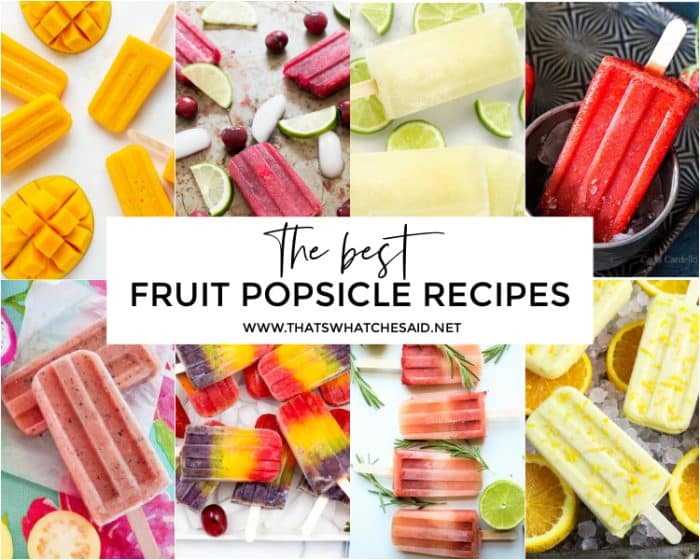 Fruit Popsicle Bases
There are tons of ways to start out these delicious homemade popsicle recipes but most start with some sort of fruit juice or fruit puree. Whether that be grape juice, apple juice, orange juice, or pineapple juice, this adds a layer of flavor and you can mix and match in recipes to create different flavor combinations.
Most all of these recipes use fresh fruit and some have some Greek yogurt for added protein! Blend the mixture and you have a smooth and nutritious treat!
For the most part, the fruit gives the added sweetness but sometimes a sweetener may need to be used. Honey, agave, sugar, maple syrup, or simple syrup may be used.
Fruit Popsicle Recipes
PIN FRUIT POPSICLE RECIPES