As part of the International Delight Team I could not be more thrilled to bring you some ideas on how we busy people can take 10 back! Take 10 minutes back in our day to relax, to recuperate, to re-energize, to regroup! With the heat of summer falling upon us, these Black & White Pudding Pops are the perfect treat to sit back and relax and enjoy!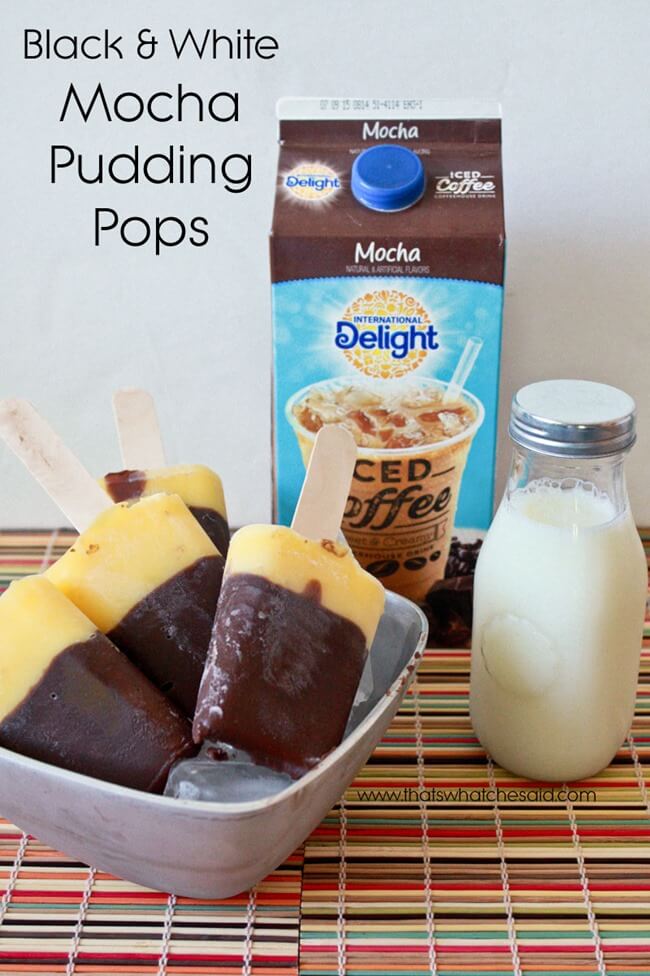 Honestly these were so easy to make and so delicious I am kind of kicking myself for thinking about making these for so long and NOT actually making them!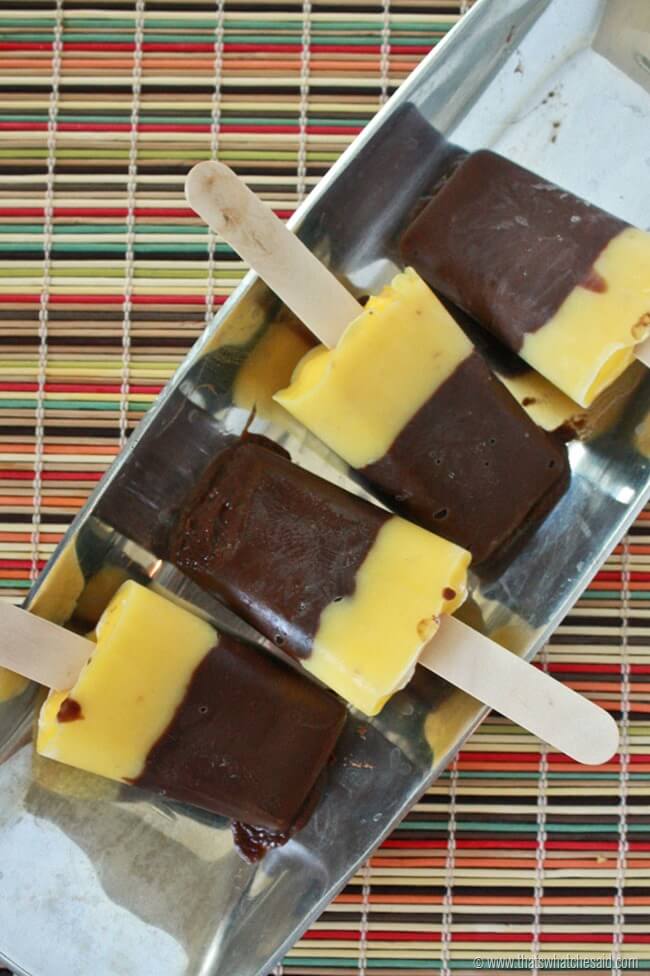 Ingredients Needed:
Chocolate Pudding
Vanilla Pudding
International Delight Iced Coffee (I used Mocha)
Horizon Organic Milk
Popsicles Molds or paper cups
Popsicle sticks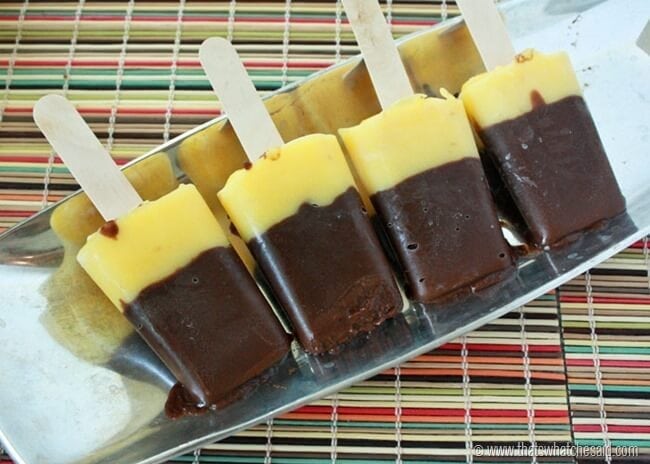 I used Cook & Serve Pudding. I followed the directions on the package. For the chocolate pudding I substituted the required 2 cups milk with 2 cups of International Delight Iced Coffee in Mocha Flavor. You can certainly be flexible with this and use Vanilla or Carmel Macchiato.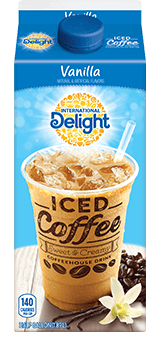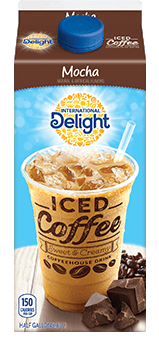 While still warm I added to the molds filling about 1/2 to 3/4 of the way full.
I dropped a spoonful of chocolate fudge ice cream topping on top of the pudding and spread it out in my mold with my spoon. I popped these in the freezer while I made my vanilla pudding.
I prepared the vanilla as the directions stated with Horizon Organic Milk and I topped off the chocolate mocha pudding with the vanilla.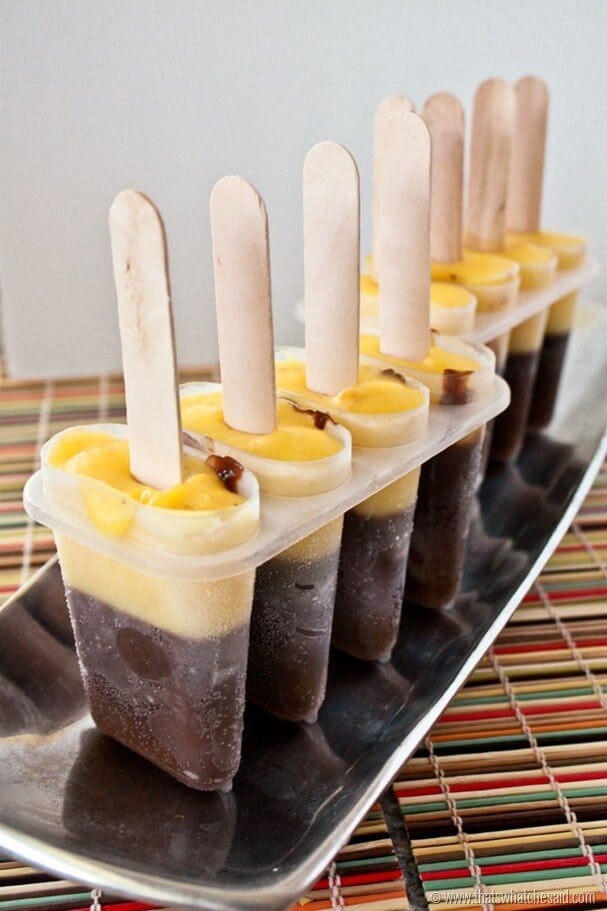 Insert your popsicle sticks and return to the freezer. Mine were frozen after an hour!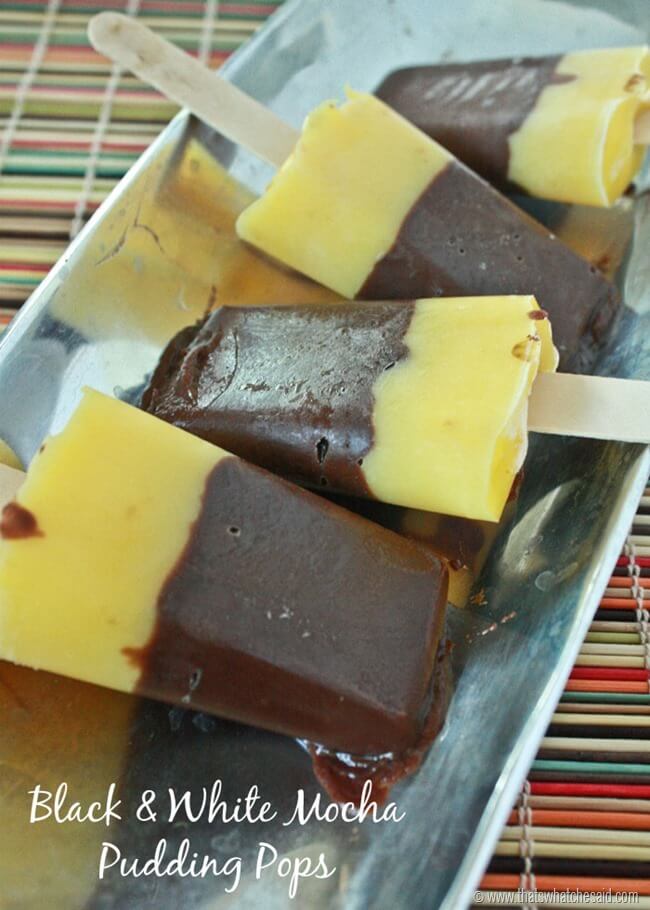 Now I have a delicious mocha coffee chocolate and vanilla treat to enjoy in the afternoons while my kids are napping or having quiet time. A perfect moment for ME!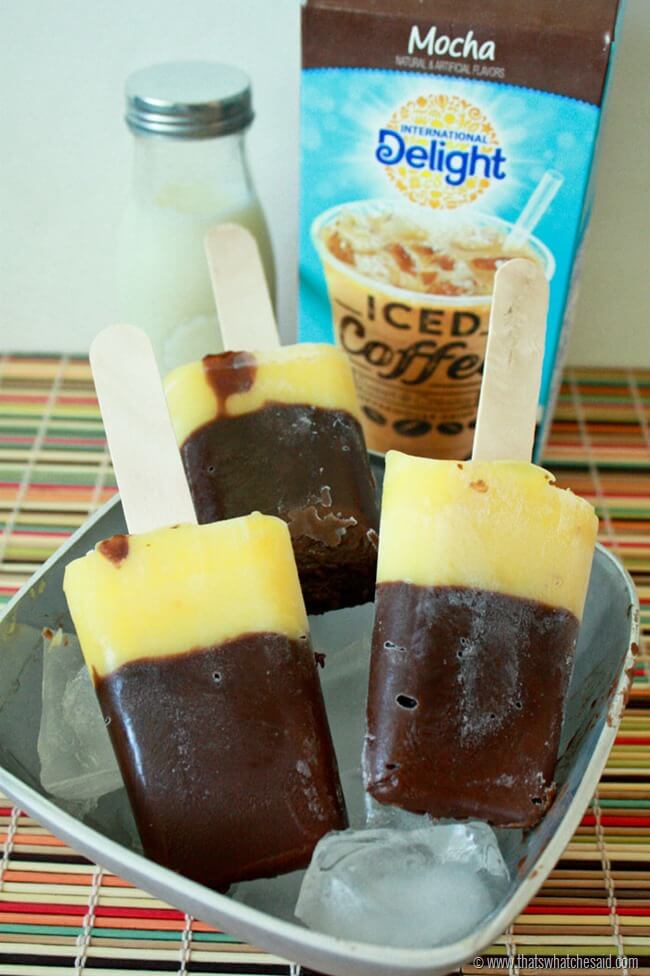 You can also enjoy my Mocha Float as well! Can you tell I love frozen treats, lol?