From kids to adults, popsicles are a frozen treat that everyone loves when the weather turns hot. These 20+ refreshing homemade popsicle recipes include creamy and fruity options that will delight your friends and family. Perfect for a hot summer day!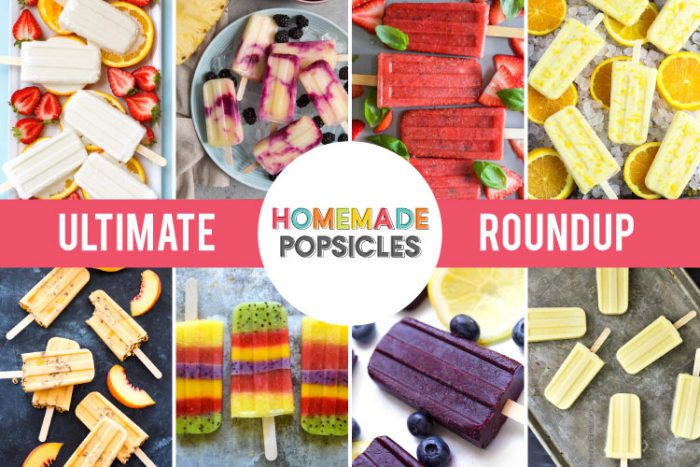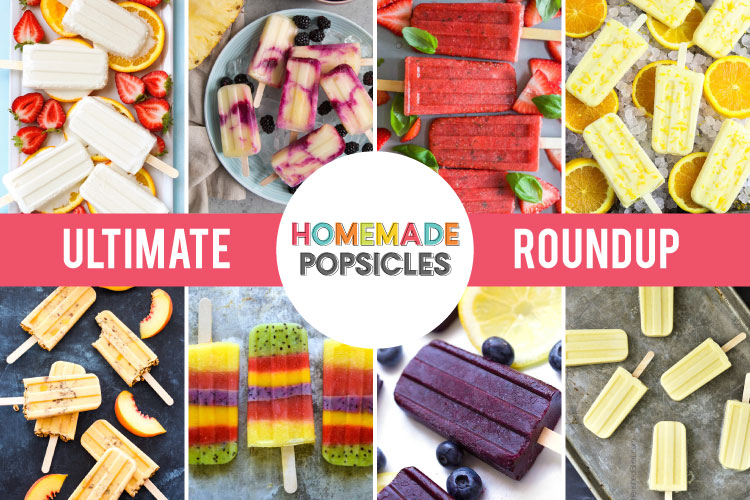 From berries to citrus and yogurt to coconut cream, you're sure to find a delicious recipe to enjoy. Take advantage of the abundance of summer fruit such as blueberries, strawberries, melons, peaches, lemons, and make these sweet icy treats.
Add non-dairy and dairy options to give these popsicles a smooth texture and creaminess that works well with practically all flavors. And in some cases, a drizzle of chocolate or splash of vanilla extract will take your ice pop over the top! Choose any one of these popsicle recipes for the ultimate refreshing summer treat!
This post may contain Amazon Associate and other affiliate links.
As an Amazon affiliate, I earn a small commission from these links at no additional cost to you.
Basic Popsicle Supplies:
If you don't have popsicle molds, don't worry! Small paper cups work great! Plastic can work too, paper are just easier to tear away after your homemade popsicles come out of the freezer!
Homemade Popsicle Bases
There are tons of ways to start out these delicious homemade popsicle recipes but most start with some sort of fruit juice or fruit puree. Whether that be grape juice, apple juice, orange juice, or pineapple juice, this adds a layer of flavor and you can mix and match in recipes to create different flavor combinations.
Non-fruit bases include milk, coconut milk, almond milk, or creams. Milks and creams are not the only thing to give you a creamy texture, some include avocado! Yes, you read that correctly!
For the most part, the fruit gives the added sweetness but sometimes a sweetener may need to be used. Honey, agave, sugar or simple syrup and even some Splenda.
Homemade Popsicle Recipes
Also be sure to check out his awesome roundup of fruit popsicle recipes!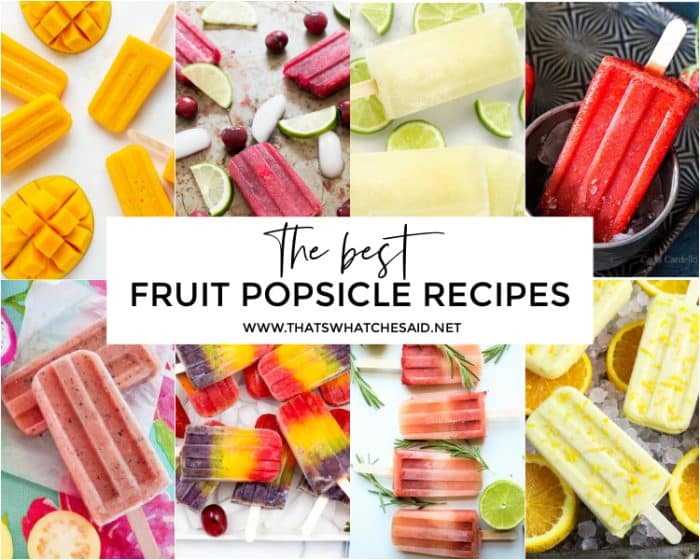 Pin Ultimate Popsicle Roundup