I am thrilled to share my Christmas Bingo and Calling Cards with you today!  I am sure you will have so much fun playing!
I made these for Michael's Pre-K class Christmas Party.  I thought I'd share!  We used red and green M&M's as markers.  There are six different Bingo Boards so that the kids will win at different times and I just printed off the two "Calling Card Sheets" and cut them up into flash cards.  I'd read the item, show the kids the picture and let them find if they had it on their bingo board.  I also shortened the board from 25 spaces (5×5) to 16 spaces (4×4).  I didn't want to overwhelm the kids!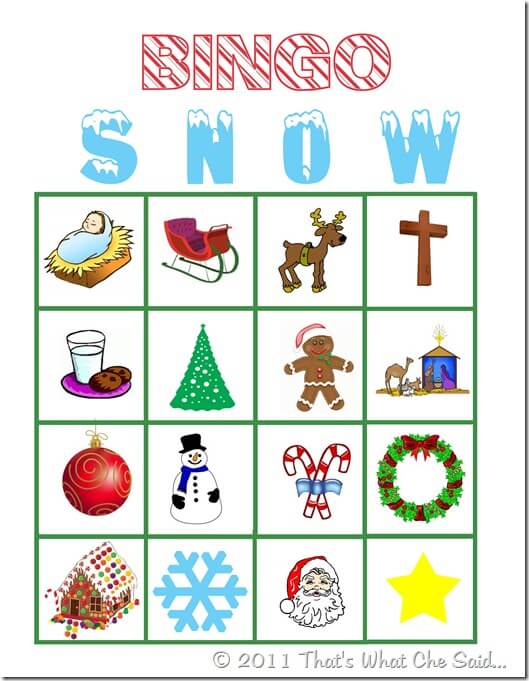 Click HERE to download any or all of the Bingo Boards and Calling Card Sheets!  If you like these free printables, please consider subscribing to my blog or following via Google Friend Connect (in my sidebar)!  You never know when you will like something else!  You can also follow what's going on here via Facebook or Twitter!
Are you travelling this holiday season?  Check out my Road Trip Bingo Printables for some entertainment on those car rides ahead!
Happy Downloading!
Do you want to see the other 22 days of projects from "25 Days of Christmas" Series?  You can catch up on all my past projects by clicking the "25 Days of Christmas" button in my sidebar!
Don't forget to link up your Holiday projects to my link party!  I love browsing all your creativeness!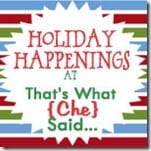 Linking Up Here