Felt Christmas Trees are perfect if you have little hands in your home!  It keeps them off of your tree and gives them their own tree to decorate over and over, as much as they want!  By request, I have provided Felt Christmas Tree Patterns and cut files for the felt toddler tree, ornaments and presents!
You can find my full tutorial and supply list for Children's Felt Christmas Tree here.   If you have an electronic cutting machine or if you are not great at just winging it when cutting shapes I have made both SVG cut files and printable templates for the Felt Christmas Tree Ornaments.
I also made a template to make the perfect Felt Tree.  This one will need to be cut by hand since it's so large and cannot be fit into a Cricut!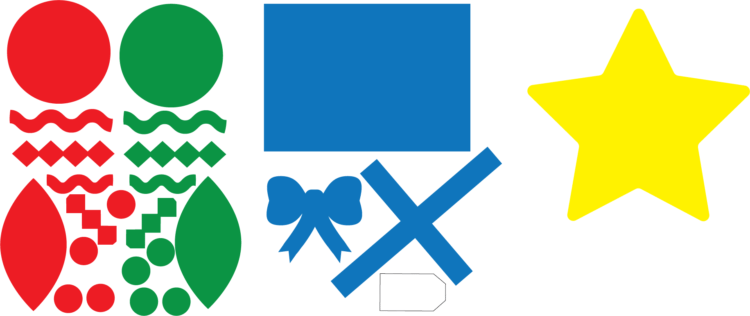 Directions for Using Felt Christmas Tree Template:
You will print out the template and cut it out.
Fold your Green Felt in half (see original post for supply list!)
Place template with point A at the top and fold mark lined up with the fold of your felt.
Trace the outline from point A to point B.
Adjust the template so now point A on the template is where you left off the trace at Point B on your felt.
Repeat this until you have reached the bottom of your felt.
Cut both sides of the fold at the same time to get symmetry.  You must cut this one by hand.
Notes for Felt Tree Ornament Cut Files:
I grouped them so you can cut an entire sheet of one color at a time.  So a sheet of ornaments and a Sheet of Present Parts.  If you repeat this with 4 or 5 colors you can then mix and match the different pieces to create color ornaments and packages!
The Star is by iteself, as it is large and will need it's own felt piece
The Gift Tags are also separate.  You can copy and paste these to fill a sheet a white felt for the gift tags!
Cutting felt is done best with the Cricut Maker.   For the Cricut Explore you need to back the felt with Heat-n-Bond and then it won't stick to the felt on the tree.  The Cricut Maker uses the rotary blade and can cut felt without needing that backer.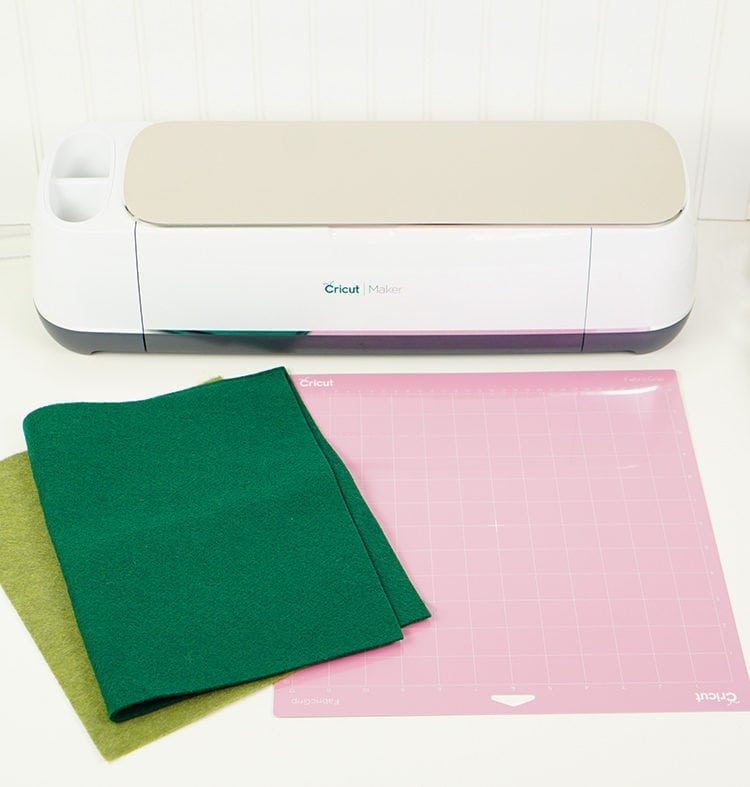 If you just want the templates so that you get the ornament shapes looking like they should, in fact, be ornaments you can print off the Ornament Template Files.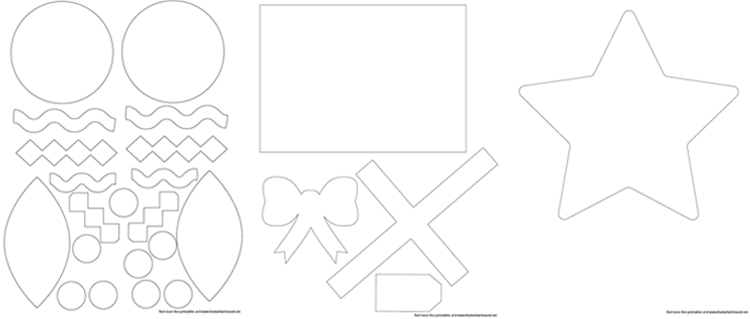 Notes for Ornament Template Files:
Print out the templates.
Cut out the templates.
You may either trace the pattern on your felt or use straight pins to pin the paper templates on your felt.  This will make sure you don't get trace marks left behind!
P.S. Fabric Scissors work best on felt!
For printing I use the HP Envy 5540 Wireless All-In-One Printer and signed up for HP Instant Ink. I highly recommend this! Never run out of ink at 11 pm when you have to print out your kids report, or when you have some peace and quiet at night to make this tree for your small people while they are sleeping!
Find all the details and supply list for this Felt Toddler Christmas Tree Here!
This download is for personal use only!
Don't Forget to Pin it!