This post is sponsored by Jo-Ann Fabric and Craft Stores.  All opinions are 100% my own!  I am excited to work with a company that loves bloggers and provides great products to feed creativity!
BOO!  Were you scared?  :)  This super cute BOO Halloween Door hanging is a perfect little project to make your home a spooky space for Halloween!  Even better you can get everything you need at Jo-Ann Fabric and Craft stores.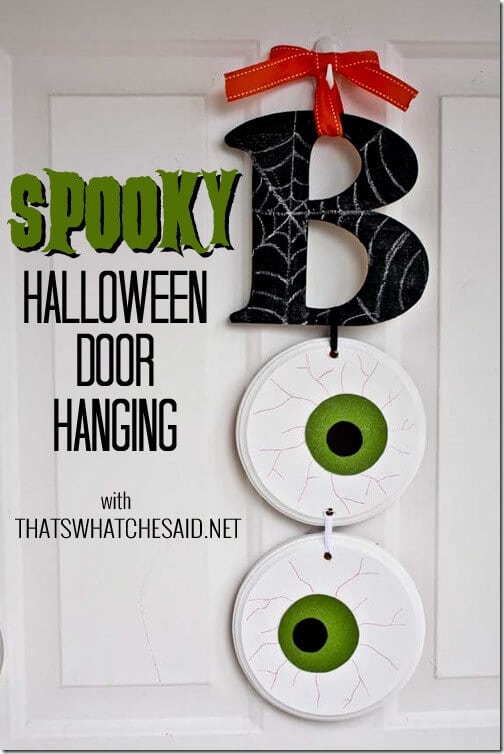 Supplies Needed:
(2) 7" Circle Plaques
"B" Wooden Letter
White Paint
Chalkboard Paint
Paint brush
Orange Ribbon
White 1/4" ribbon
Black 1/4" ribbon
Green Scrapbooking paper
Black Scrapbooking paper
Red Pen
White Chalk
1/4" drill bit & Power Drill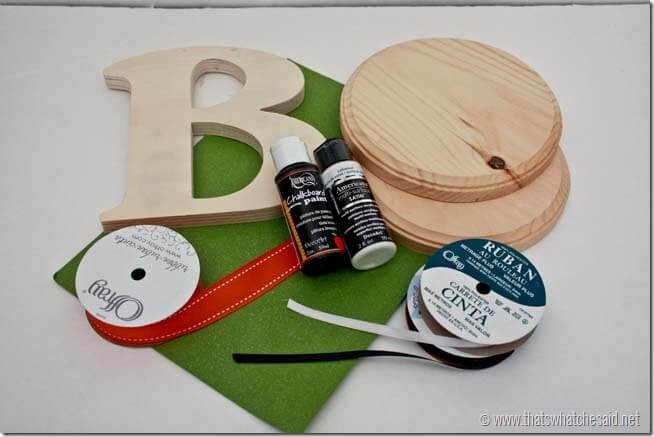 I started off by drilling a hole in my two circle plaques.  I used a 1/4" drill bit to make a place to tie all the letters together with the ribbon.  One of the plaques I just made one hole at the top (that's the bottom O) and then other I made one at the top and the bottom.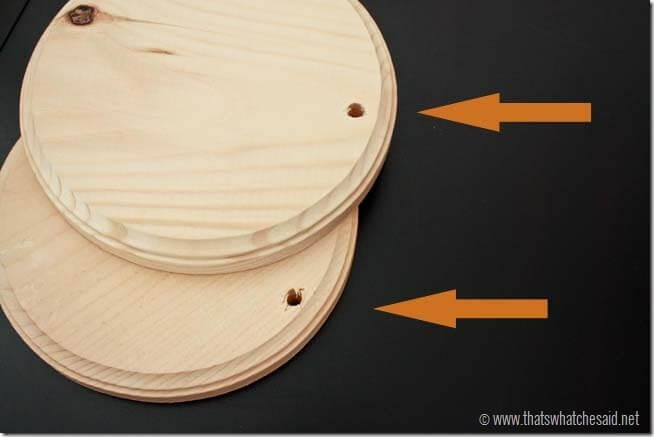 Next I painted the B with black Chalkboard Paint and the two circle plaques with white paint.  I connected the two circles together using white ribbon.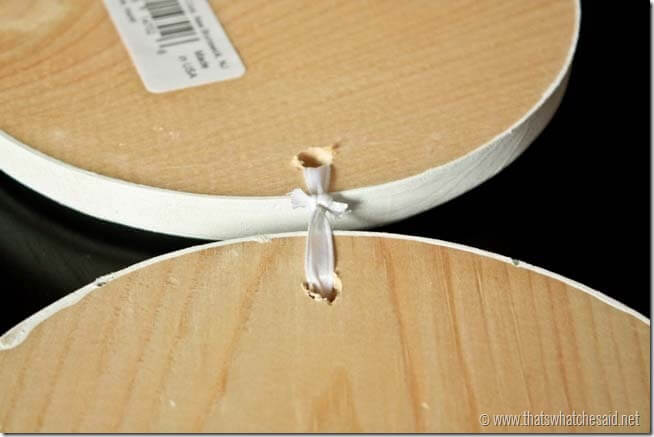 Next I connected the two O's together with the B with black ribbon.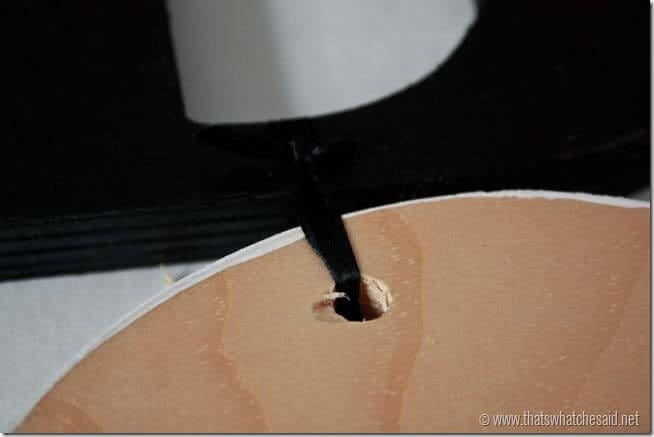 I cut two approx. 3" circles from my green glitter scrapbooking paper and two 1" circles from the black for the eyeballs.  I glued them on the white circles.
I added a loop to hang it from and a bow to the top!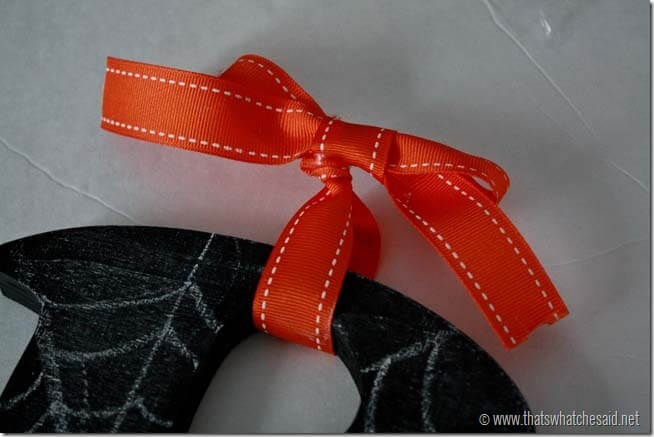 You can also add some bloodshot lines to the eyeballs for extra spooky effect!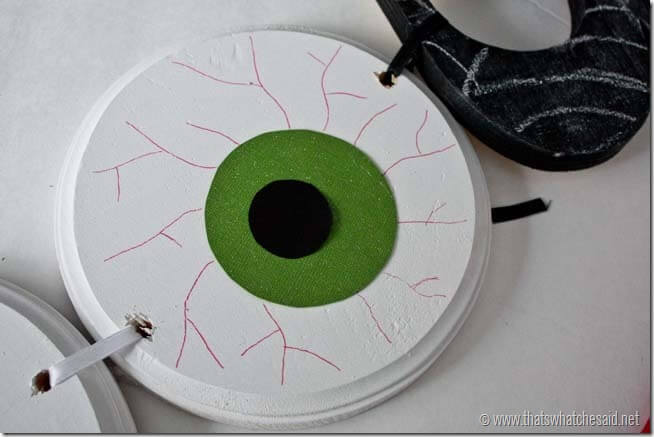 And I also added a spiderweb to my chalkboard B to spook it up as well!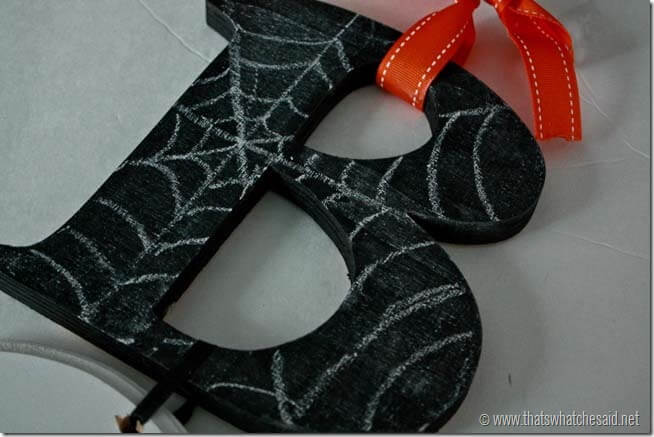 Now your #spookyspace is complete!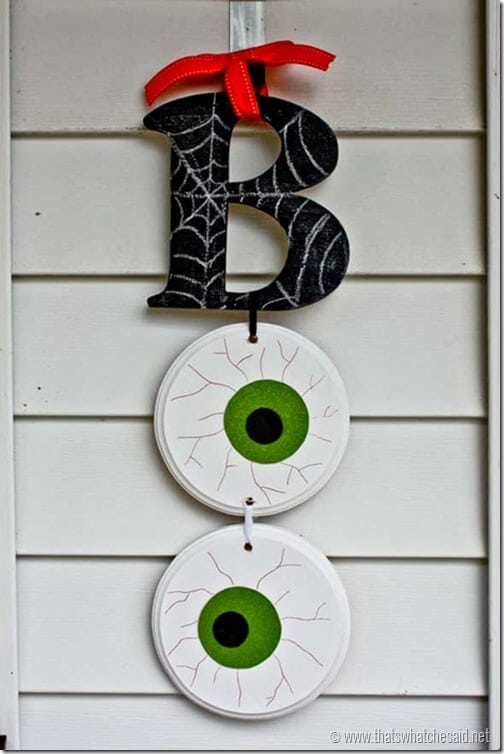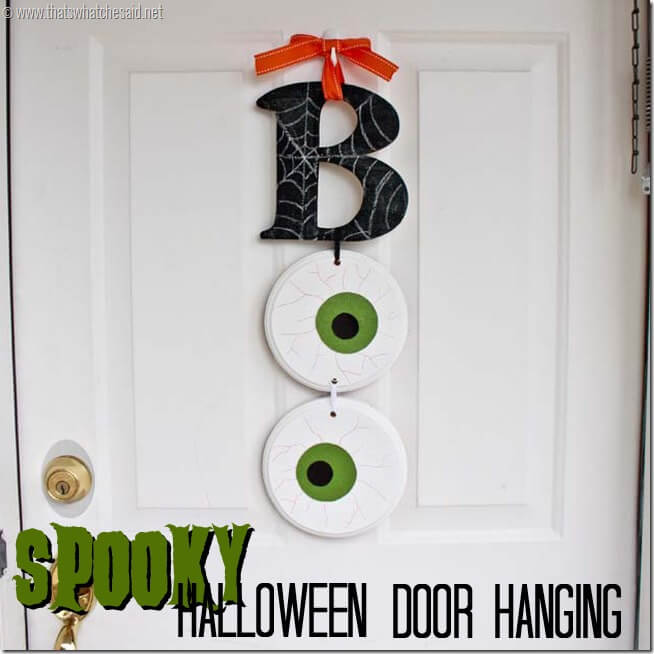 Also be sure to check out my Easy Halloween Treats that I worked on for JoAnn's and Wilton!
Or how about creating a cute cinch sack for Trick or Treating?  You can find my project from the Summer of JoAnn Series!