Valentine's Day is just around the corner but I still wanted to share my Free Valentine's Day Love Printable that I made to fill the frame on my mantle.  Yes, it is still there from my Winter Mantle but now it is filled with Valentine's day love instead of a wintry snowflake!  I came across this saying and just thought it was nice and decided it'd be a great printable!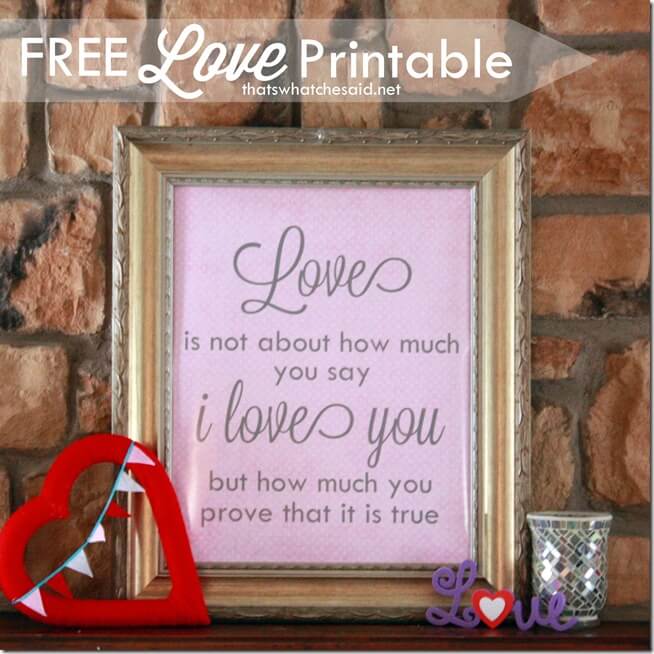 This one right here in the photo above is a 16 x 20 size!  It has a faded, textured polka dot background and I made it with 3 color choices for the words.  Here is is written in grey color font.  I also made one in white and chocolate brown!  It is available in three sizes also 16 x 20, 8 x 10 and 5 x 7.  The larger sizes are perfect for framing as well as the smaller 5 x 7 size, but I also thought the 5 x 7 size would be great printed on the front of a card!  Slap it on some cardstock and you have yourself a last minute Valentine's day greeting card!  The smaller size is also great to fill a frame and place it on your desk at the office!  If you work in a normal office or cubicle, I remember always welcoming a bit of décor to break up the icky colored fabric cubicle walls!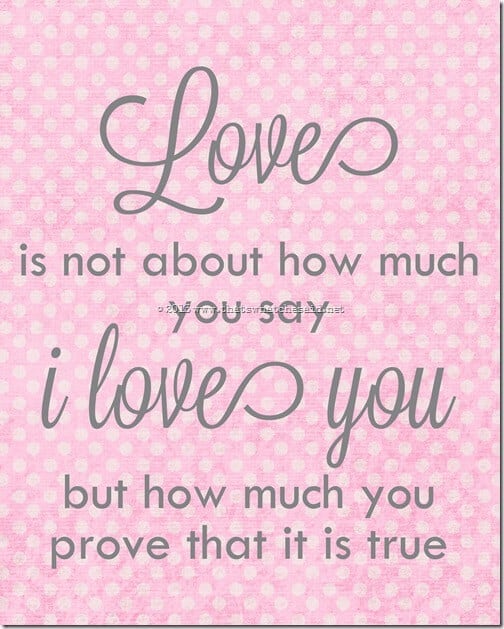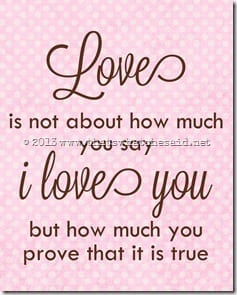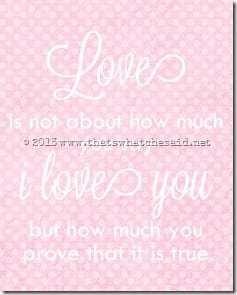 Download your own copy of this printable in your size and color choice HERE!
 If you were looking for any more Valentine's day Free Printables you should also check these guys I made last year:
Need any last minute inspiration for Valentine ideas, sweet treats or décor?  Please check out the entire collection of my Valentine's Day Projects!

Linking Up to These Great Parties Here
and The CSI Project | The 36th Avenue | Today's Creative Blog