Without further ado…Here's my Valentine's Day Subway Art Printable!  I have more free printables to come so make sure you are subscribed via RSS or follow me on Facebook so you can get the printables to come!
Really, these are the easiest decorations ever.  Add a frame of your size choice and instant decorations!  You can also make cute Valentine's Day Cards with the 5 x 7 size!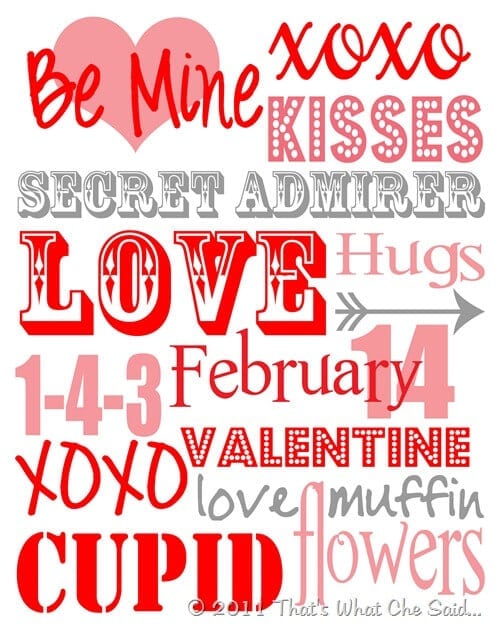 These downloads are free but are only intended for personal use.  Please don't repost this without properly crediting this post!  You can download 4 different sizes below (without watermark) by clicking the links below!  Happy Downloading!
You can see my complete collection of FREE printables {Here}
Linking Up Here