Sometimes you just don't have the time or energy (or willingness to scoop out the insides) to carve a pumpkin! Check out these 25+ No Carve Pumpkin Ideas that will be a hit on your porch or in your home! No carve ideas including painting pumpkins, vinyl designs, using nature, glow in the dark pumpkins, and more!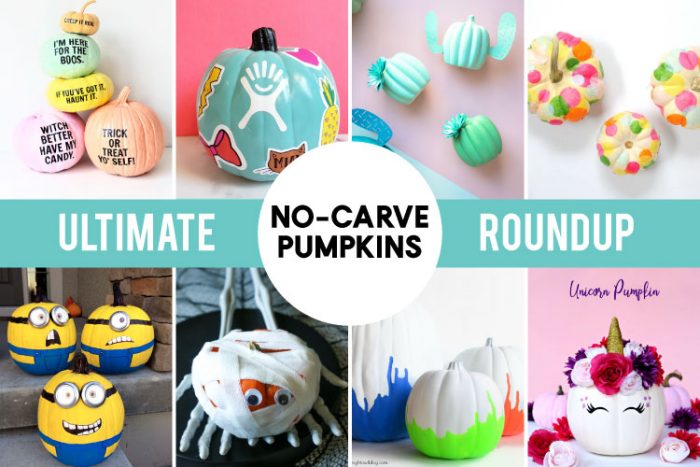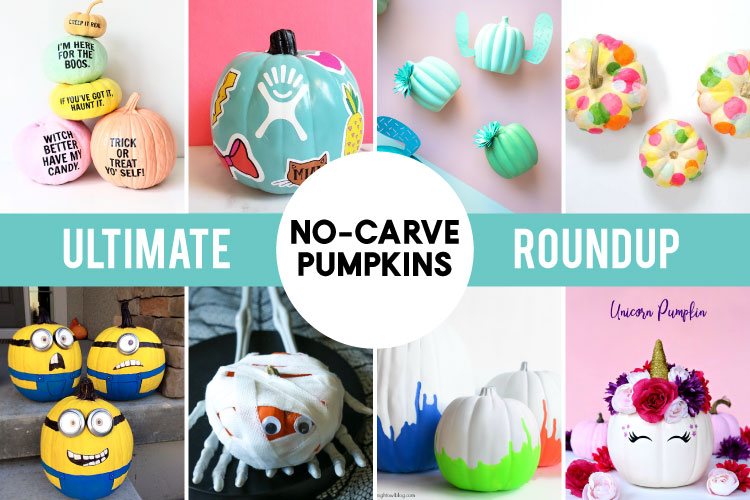 You can use real pumpkins for these projects but if you want to reuse them over and over again, craft pumpkins are the way to go! You can find craft pumpkins in all shapes, sizes and colors! Here are a few places I love to grab them!
JOANN Fabric & Crafts
Michael's
Amazon
Hobby Lobby
Wal-Mart
Target
Why go the No Carve Route?
No need to dig out the pumpkin guts. Yay!
No Carve pumpkins last longer
You can use fake or real pumpkins
No need to deal with sharp knives and cutting tools for smaller ones.
You can get more creative with colors and accessories
No need for an inside candle
No Carve Pumpkin Ideas
MORE PUMPKIN PROJECTS:
PIN NO CARVE PUMPKIN ROUNDUP