This post brought to you by Duck Brand provided by ShurTech Brands, LLC. All opinions are 100% mine.
OK Seriously, Duck Tape® is stepping up their game!  Have you seen the awesome new designs they have these days?  Everything from Mickey Mouse to your favorite sports team!  I used some today to make this adorable Mummy Pumpkin that will adorn my Witch's Crash Landing Porch Display perfectly!  This project is so easy and my oldest helped me with the project (while the youngest napped, but he could have helped too!)  This Mummy Pumpkin would be perfect to make with school groups, for Halloween parties or just because it's fun!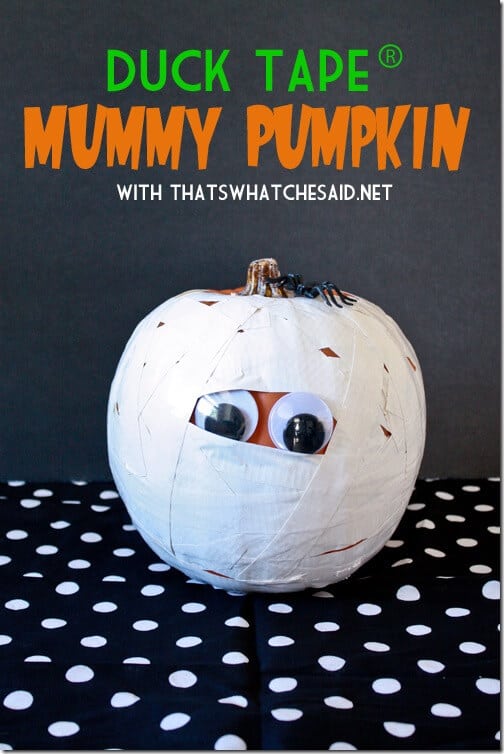 Supplies Needed:
Duck Tape® in White
Set of Large Googly Eyes
Pumpkin (craft pumpkin or real one!)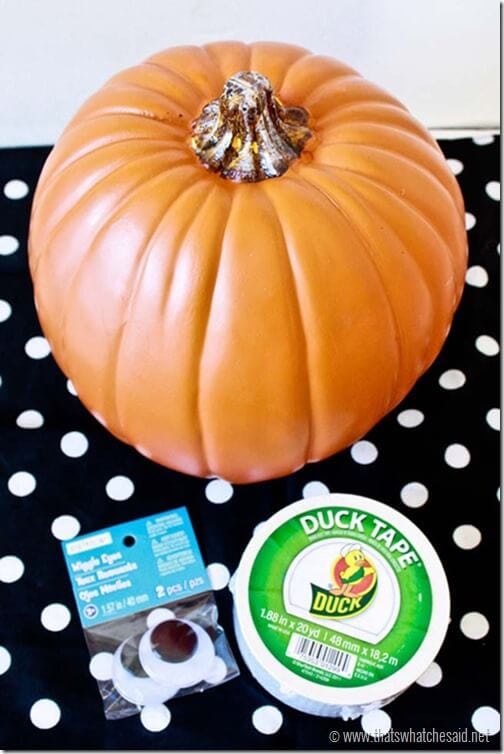 I started off by making two small tape loops with a small piece of my Duck Tape® and using it to temporarily secure my eyes on my pumpkin.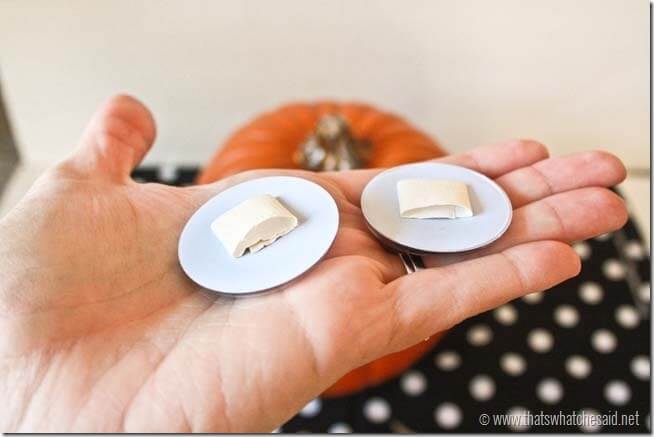 Next I cut strips of my White Duck Tape® in varying lengths and then cut it again lengthwise to make smaller width strips.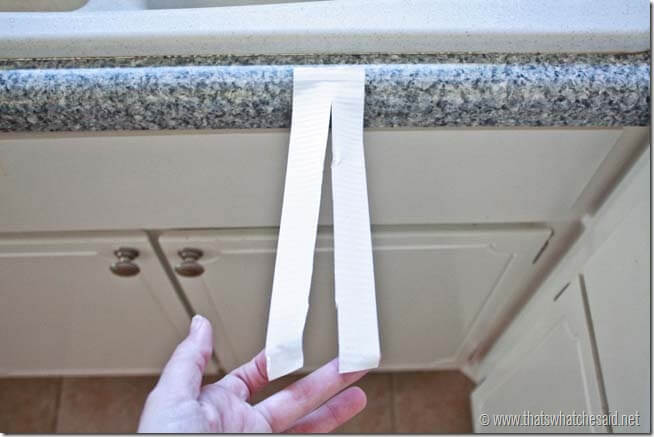 Then I  started layering on the strips as Mummy Bandages!  I made sure to cover the googley eyes partially in order to hold them on the pumpkin more permanently!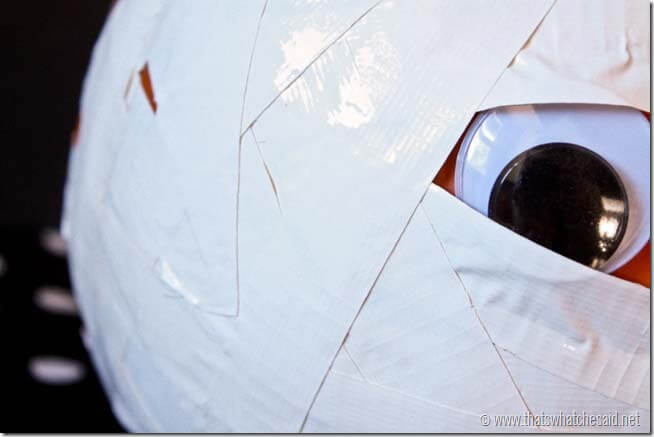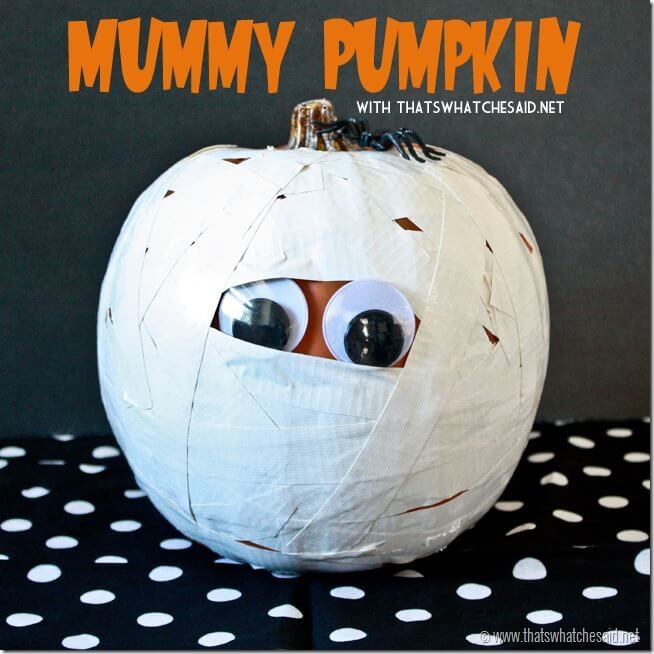 Have you crafted with Duck Tape® lately?  I recommend heading out and getting yourself some of the fun new rolls of Duck Tape® and then making a pumpkin of your own for the contest!  When you complete your project and enter it in the contest, come back and leave me a link to your finished masterpiece or post a picture of it on my Facebook Page! Duck Tape® is on Twitter!  Be sure to follow them and keep up with new prints and promotions!  Happy Crafting!