Did you realize you could make hot glue jewelry?  You can!  Hot glue crafts are so much fun!  Today we are going to make these spiderweb earrings and spider necklace using black hot glue sticks!  Hot Glue Halloween Jewelry will be your new obsession!
I am joining Craft Lightning this month!  Basically, a bunch of us bloggers get together and share craft ideas that you can make in 15 minutes or less!
This month's topic is hot glue crafts and is centered around my talented friends Carolina & Angie's new book: Hot Glue Hacks and Crafts!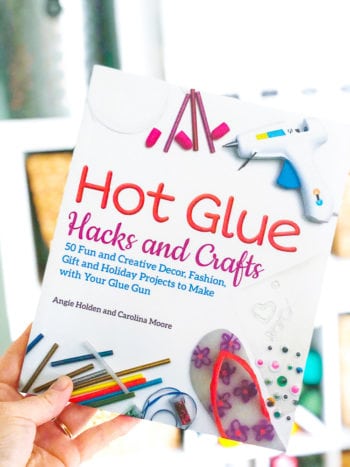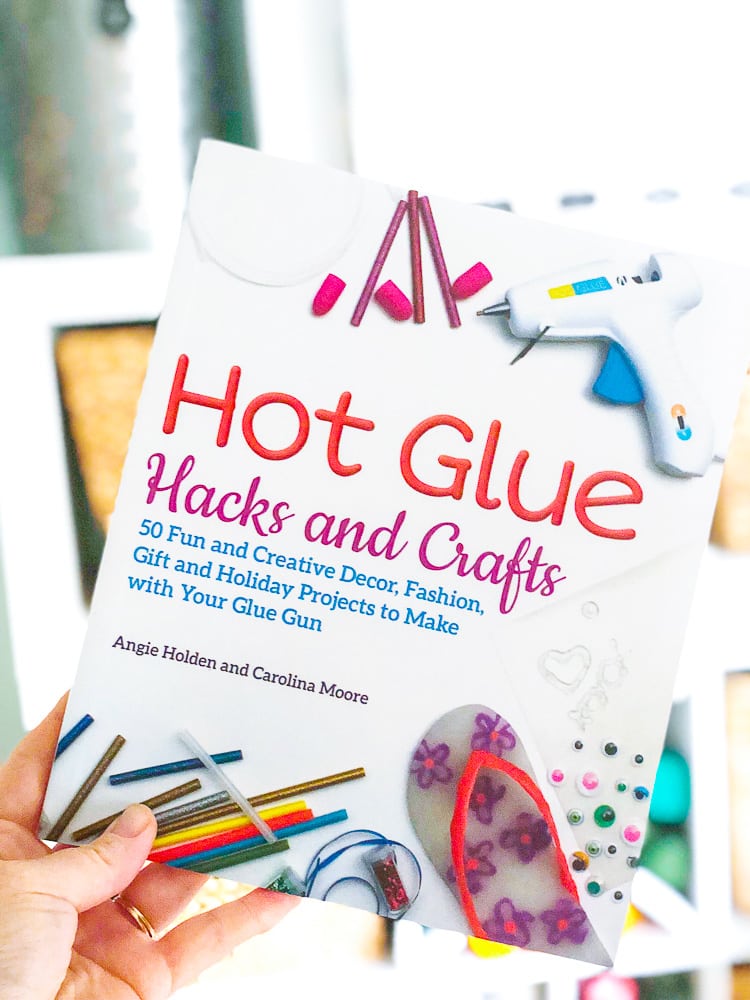 For my project, I am sharing how to make these adorably cute spider web earrings and spider necklace.
Supplies for Hot Glue Halloween Jewelry:
*The black hot glue sticks worked beautifully! However, you can paint regular hot glue as well if you don't want to purchase the colored glue sticks.
I start off by practicing with regular hot glue.  I freehanded mine but I also included printables so you could print them off and put them under your silicone mat to trace!
First, you will make a plus sign.  Then, make an X over that.  Let this base cool and harden (less than a minute).
TIP:  If you are right handed, Make the right side, turn your mat and repeat.  Don't try to draw over each of the lines.  Same for left, just turn left.
Next, you will work on your inner circle.  Just make small lines from the main web lines to each other in a circle.
For the outer circle, instead of lines, you will make curves in between the main web lines so that it appears as a spider web.
Let cool and carefully remove from your silicone mat.  If needed you can trim any extensions of the main web lines from the entire web.
Using a safety pin, push a hole in the top of one of the peaks of the web.  Poke it pretty close to the edge because the earring hooks have a very tiny ring.  (you could also add a jump ring here to make them move a little more)
Open the earring hook ring with some jewelry pliers.  Add your web and close the hook.  Repeat for the 2nd earring!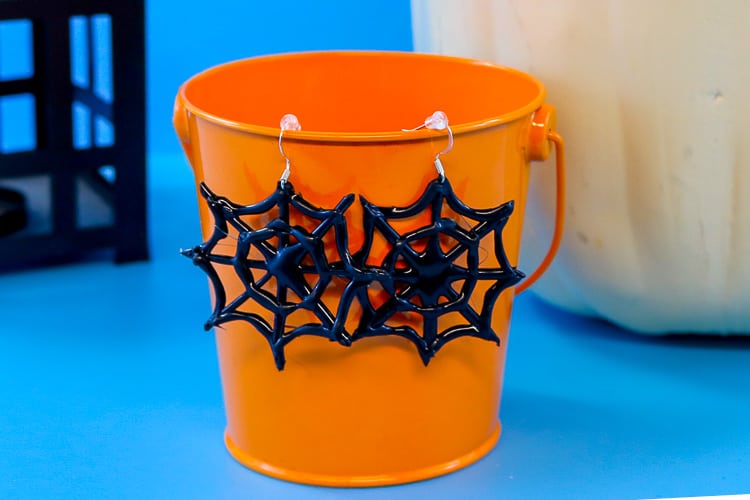 For the spider necklace, I mimicked a fake spider.  You can freehand it like me, or use the stencil I provided!
Use the same black hot glue to glue the necklace bail onto the spider. 
Now you have the cutest set of Hot Glue Halloween Jewelry!
More spider projects you may like:
[ess_grid alias="spider_projects"]
 Sign up for my emails to never miss another craft post again!
PIN HOT GLUE JEWELRY