These eight legged little guys are the perfect way to serve your Halloween Treats this year!  Spider Treat Cups are the only spiders that are allowed on my table!  :)  This is a quick and easy craft that is too cute to pass up!
Jump to Tutorial
These spider treat cups would be perfect for classroom parties!!  Everyone loves a cute display and I think these are fun for all ages!  They are so easy to make too which, as always, is a must in my house!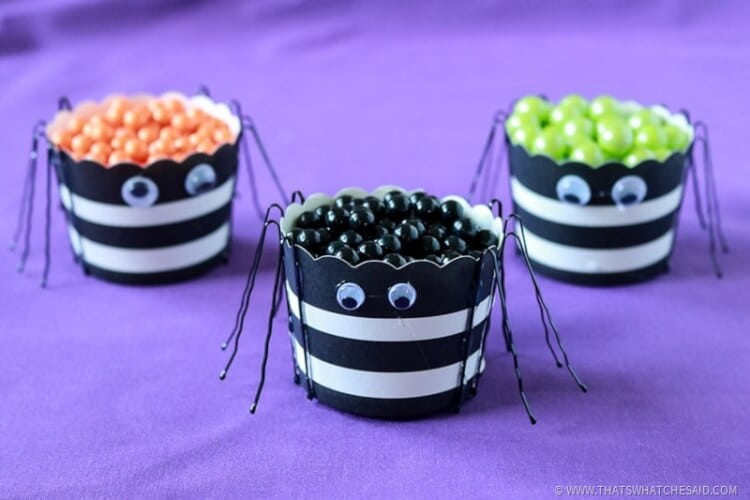 Supplies Needed for Spider Treat Cups:
Black Bobby Pins (the cheaper/thinner metal the better)
Black Treat Cups
Googley Eyes
Hot Glue Gun & Glue Sticks
Start out by bending open your bobby pins.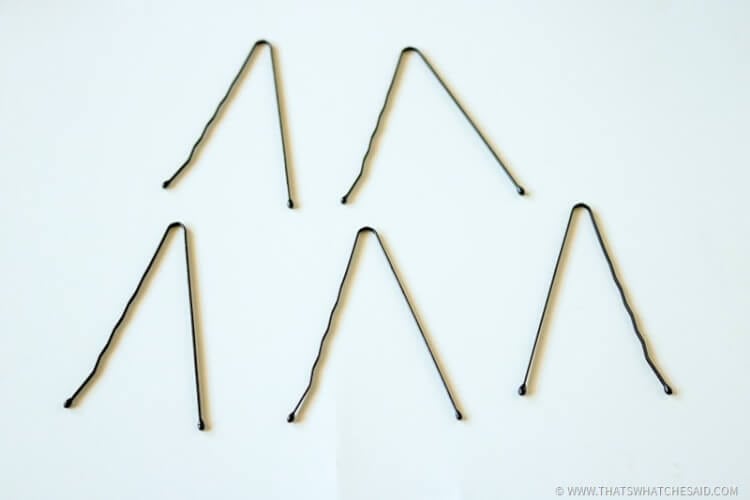 Then you will just need a steady hand to apply a thin line of hot glue to the FLAT side of the bobby pin.  Stick that to the side of your treat cup.  Repeat for all 8 spider legs.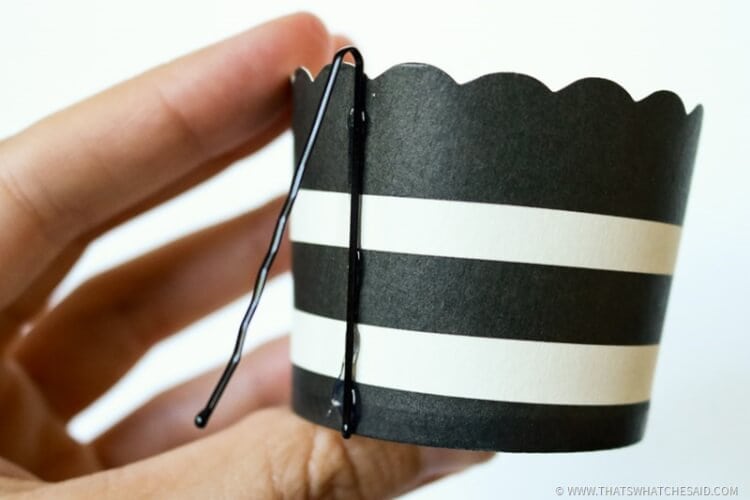 Then I added two eyes on the front!  To be anatomically correct you'd  need 8 eyes but these are cute with only two!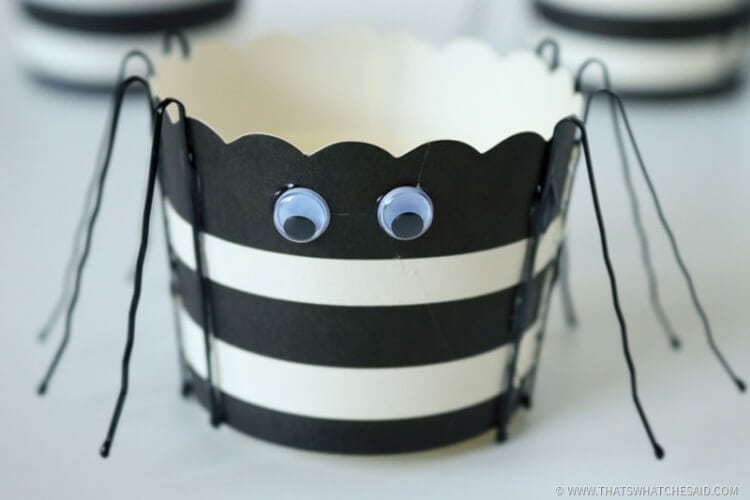 Fill with your favorite treat and enjoy!!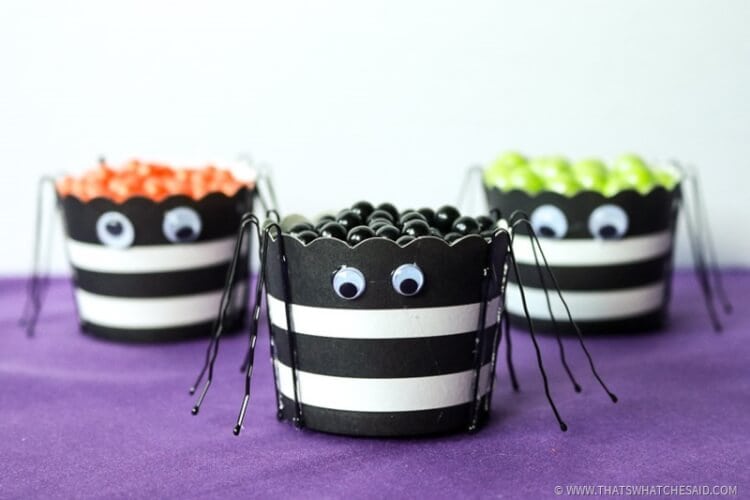 You can find more Quick Crafts here as well as so many more Halloween Projects that include free printables, recipes, crafts, wreaths and Halloween Décor ideas!
[cgview id=7 name=halloween size=275×275 quality=75 lightbox=0 paginate=9]