A fun little sweet & salty treat that represents an American staple breakfast!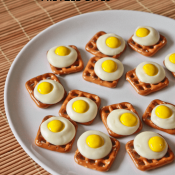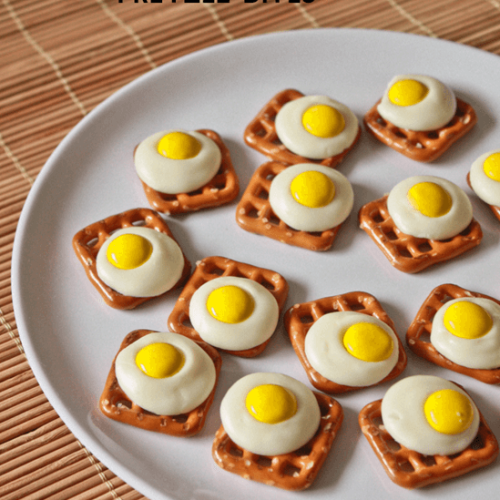 Do you ever have one of those moments when you think you might have gone crazy?  No?  Just me?  I had one when I dreamt about these Eggs & Toast Pretzel Bites.  Seriously…I had a dream about them!  Crazy right?  I shared my Shamrock Pretzel Bites and they are a huge hit. Not only are they super cute and festive but they taste delicious!  Sweet and salty all rolled up into a fun little bite-sized treat!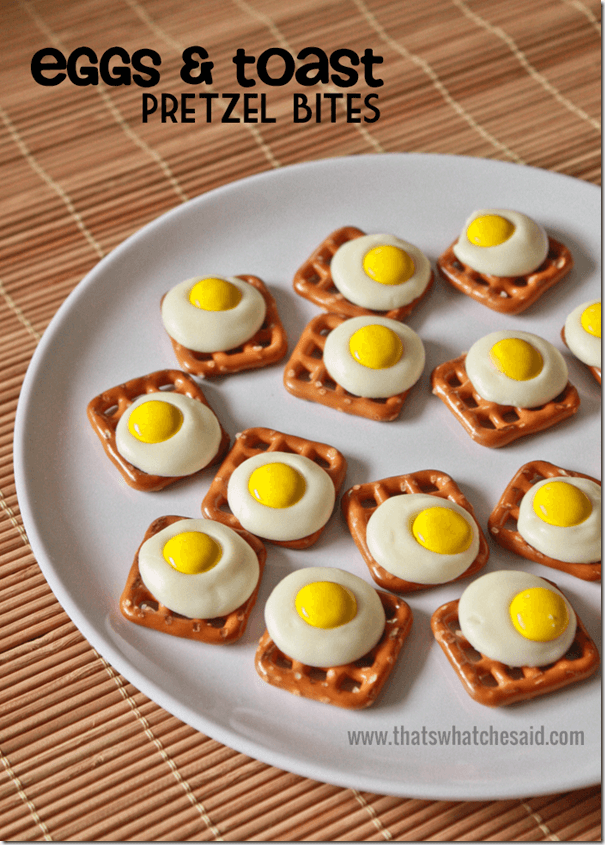 So when I dreamt about these I thought…why not?  They are super cute too and you could substitute the square pretzels and use the pretzel sticks and make "Eggs & Bacon" Pretzel Bites!  Cute right?
Since I am always a day late and a dollar short…You could also substitute the yellow yolks for green yolks and make GREEN EGGS & HAM pretzel bites!  Seriously…I can't stop myself!
I used Wilton Candy Melts for these in place of the Hershey Kisses from the Shamrock Bites.  So I did not have to bake them as long because they are a bit smaller in size.  They melted faster!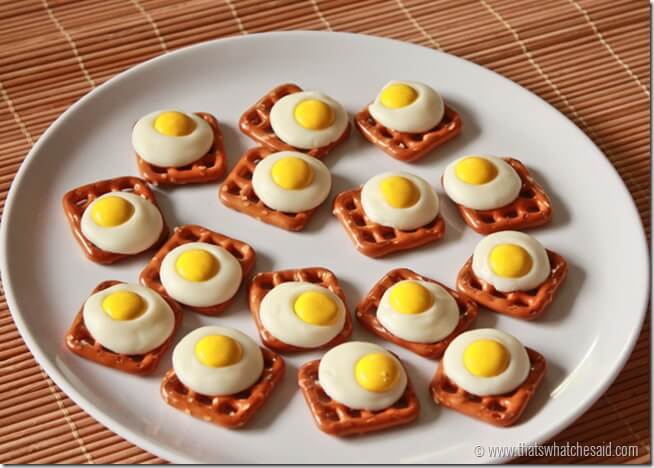 These are simple to make!  You essentially melt a candy melt on a pretzel.   When I say melted, I really just mean soft.  Then I add the M&M Candy and let cool! Make a double batch right away…trust me!
Don't forget to head over to the Shamrock Pretzel Bites post!  You can pin them so you'll remember next St. Patrick's day (if you are anything like me you will need to have pinned it somewhere to remember! – ha!)

And not to forget about some Sweetheart Pretzel Bites!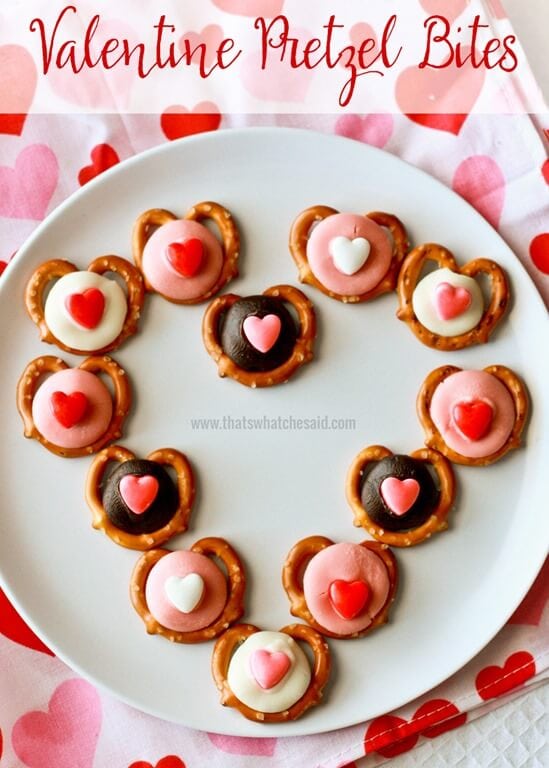 [cgview id=374,22 name=recipes,desserts tags=pretzel-bites size=175×175  num=8 lightbox=0]
How to make your own Eggs & Toast Pretzel Bites: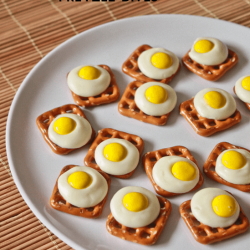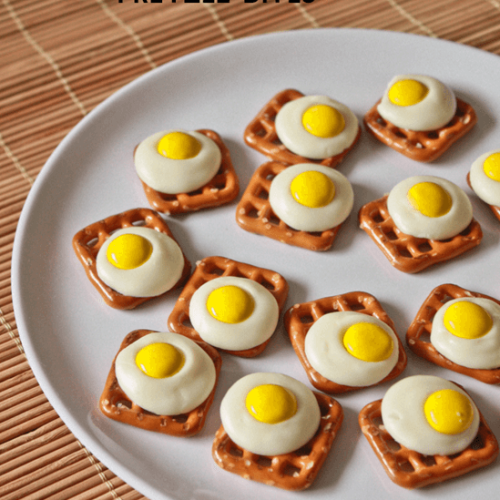 "Eggs & Toast" Pretzel Bites
A fun little sweet & salty treat that represents an American staple breakfast!
Print Recipe
Pin Recipe
Ingredients
24

each

Square Bite Size Pretzels

24

each

White Wilton Candy Melts

24

each

Yellow M&M Candies
Instructions
Preheat your oven to 200 degrees F

Place your pretzels on a cookie sheet and top with one candy melt.

Bake for 5 minutes (just until candy melt is melted a bit)

Remove from oven and immediately press in yellow M&M for the yolk.

Let cool!

Enjoy!
More Pretzel Bite Varieties & Sweet Snacks: