It's that time again! The Monthly Crafter's Blog Hop and this month we are crafting up some Bewitching Ideas for Halloween! Check out some Ah-Mazing projects (Man I have some talented friends!) and get a tutorial on how to make A Witch Parking Porch Display for your yard or front porch!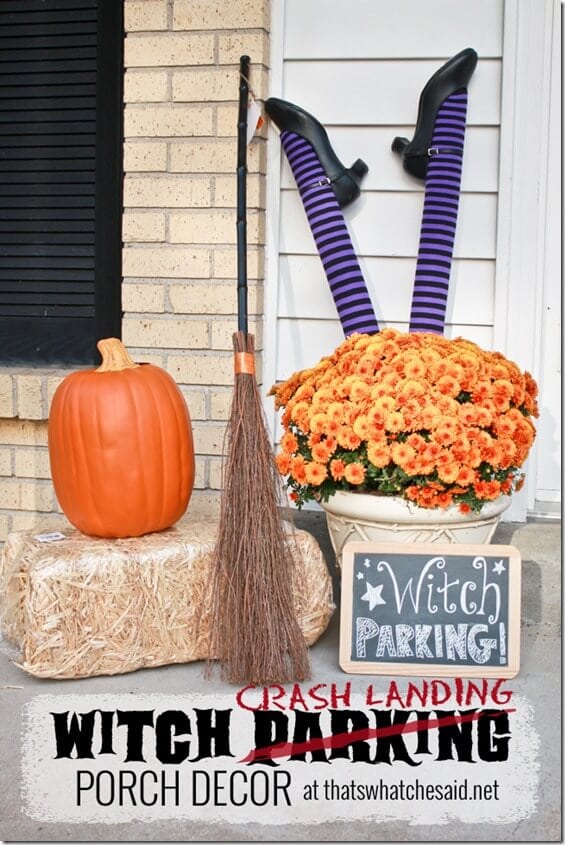 Supplies Needed for Witch Parking Porch Display:
1 Pool Noodle cut in half to make 2 pieces
1 dowel rod cut in half or sticks that can fit inside the pool noodle center
1 pair of girls Halloween Tights
1 pair of old black shoes (thrift store ones work perfect)
Potted Mum or other Fall flower (pansies work great too)
Witch's Broom, Pumpkin, Hay Bale (optional)
Chalkboard or sign
UPDATE:  I have added a new hand lettered Witch Parking Only sign in this post that would work perfect for this porch display!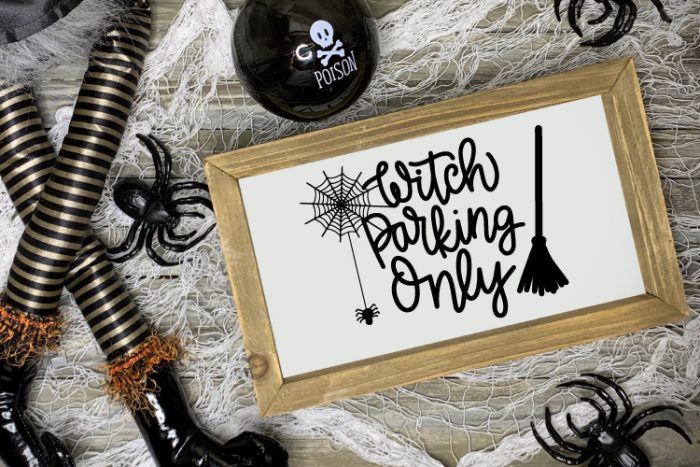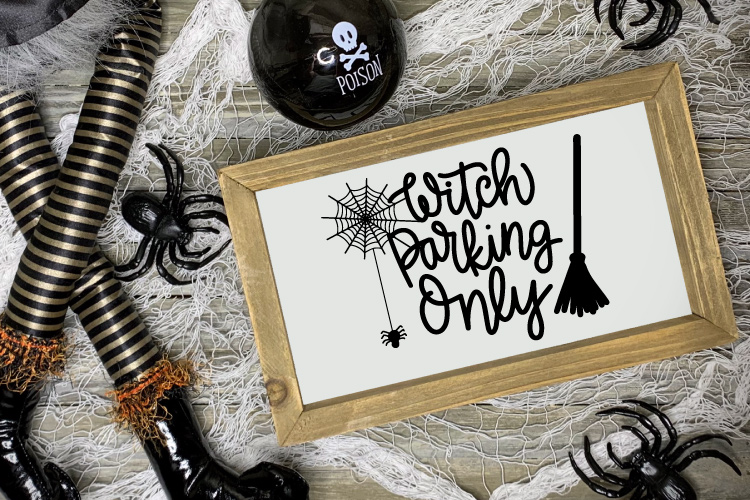 I started off by cutting the dowel rod and pool noodle in half.  (A bread knife cuts the noodle like butter!)  I would say my dowel was about 1/2 inch.  You want it to be larger enough to support your witch legs but small enough to easily fit inside the pool noodle.
Next, I stuffed the noodles into the legs of the tights and inserted the dowel rods into the center holes of the noodles.  Stick the other ends of the sticks into your potted plant and position so that they look like legs sticking up!
Then I simply stuck some old tap shoes of mine on the ends of the "legs" to make them look like feet! The noodle just squished in and kept the shoes on! I added the bale of hay and the pumpkin and broom! All of which I found at Michaels! I used a chalkboard I already had to make the sign!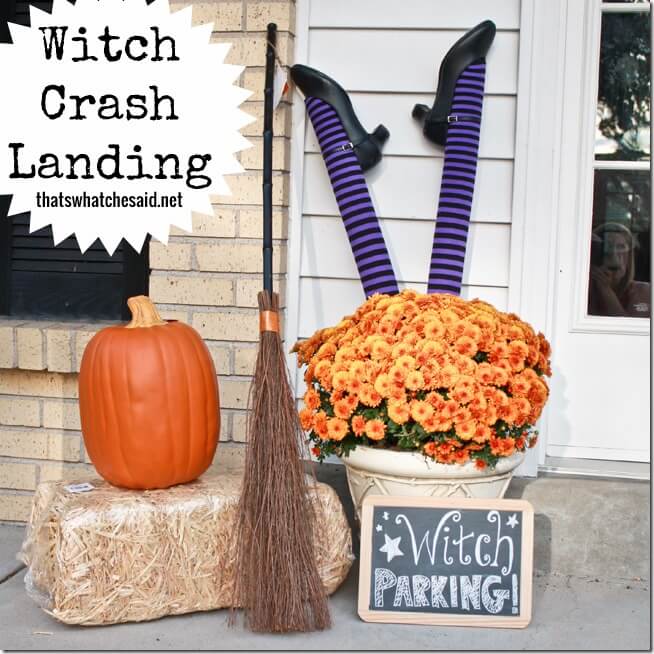 Don't Miss Out!
Get quick crafts, easy recipes and free printables & cut files straight to your inbox! You won't want to miss a thing! Join now!
Be sure to check out all the awesome Witch projects from my friends! I am pinning all of them I love them so much!
A few of my other favorite Halloween Projects are: Spider Attack Magnetic Door Decor, This Ghost T-shirt and Boo Bowling!