Faux flowers, a little hot glue, and a napkin ring will turn into the cutest turkey napkin rings perfect for your Thanksgiving Tablescape! These are fun and easy to make and are a colorful addition to your Thanksgiving place settings!
I am digging into my brain and sharing a cute little project that we did when I was a child in Girl Scouts…Turkey Napkin Rings! Aren't they AH-DOR-ABLE?? Who wouldn't want to sit down for a Thanksgiving meal and not have one of these little guys keeping their napkin all snug as a bug?!?
This post may contain Amazon Associate and other affiliate links.
As an Amazon affiliate, I earn a small commission from these links at no additional cost to you.
Turkey Napkin Ring Supplies:
How to Make Turkey Napkin Rings
I started off by plucking the blooms from several fall fake flower bunches and then further disassembling the blooms into their individual flower layers.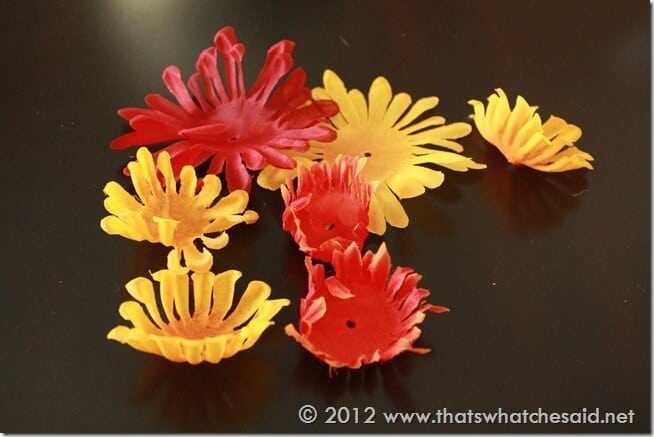 Next I re-layered the flowers but alternated the colors of the petal layers.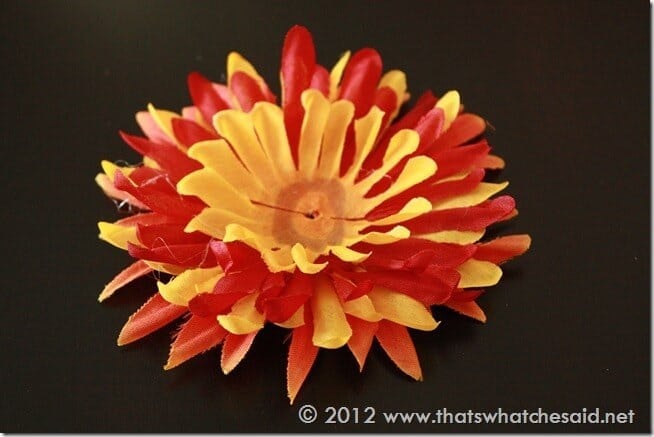 Once I had my color "feather" arrangements the way I liked, I hot glued the layers together and then cut them glued pieces in half.  These are your turkey feathers.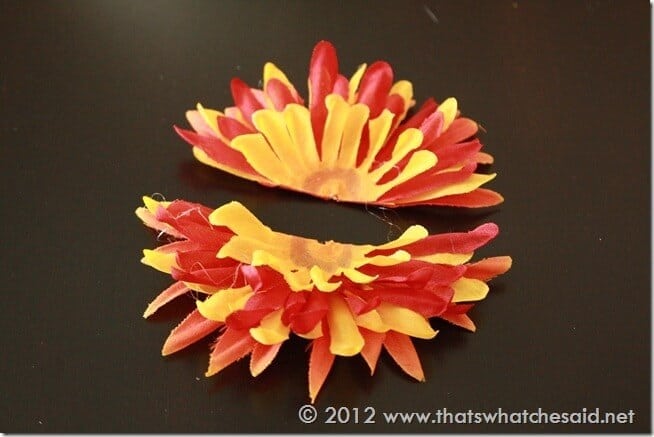 Next, I painted my clothespins.  I did brown on top and some orange at the bottom for the feet.  You can also paint faces on them too if you'd like!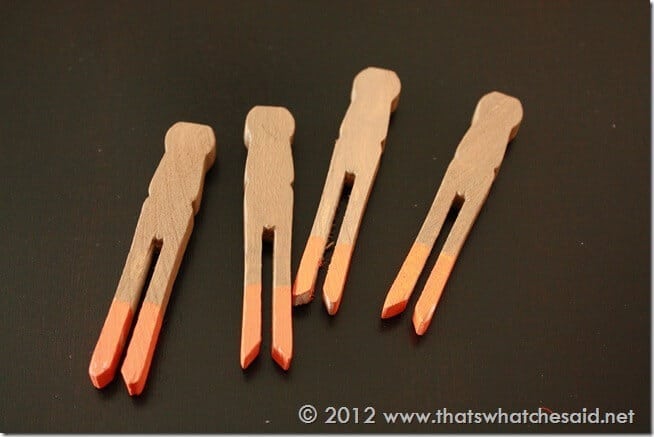 Once those were dry I hot glued the flat clothespins to the feathers.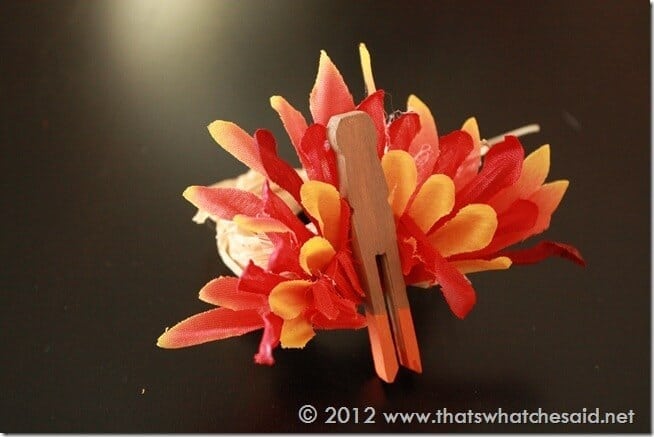 Next to assemble the napkin rings. I chose to do two styles…well frankly because I wanted to see how both looked!
Burlap Napkin Rings:
Cut a length of burlap ribbon that will wrap around the empty paper towel roll. 
Cut a 1" length of the empty paper towel roll. Wrap your burlap around the roll and hot glue in place and then fold over the tops and bottoms and hot glue in place to fully cover the cardboard.
Raffia Napkin Rings:
Wrap numerous passes of raffia ribbon around three fingers until they form a "ring". Take a single piece of the raffia from the bundle and wrap it around the ring and tie in a knot.  I also repeated this with an extra strand of raffia on the opposite side of the ring.  Trim excess from both sides of the knot.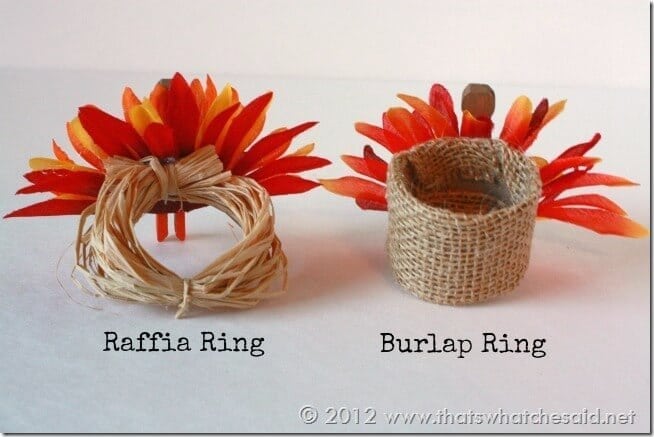 Finally, hot glue your turkeys with feathers onto your rings.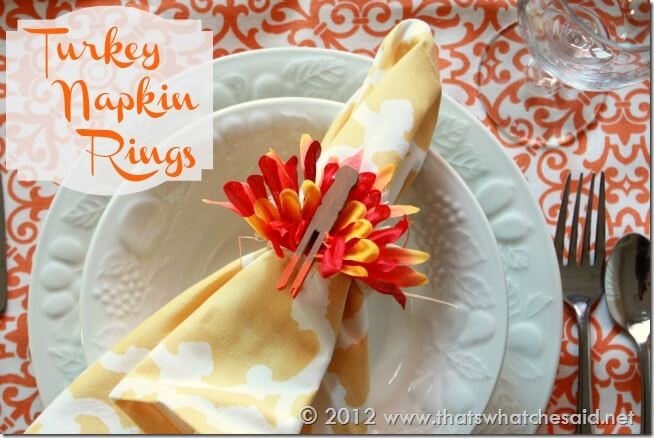 Other Uses for Turkey Napkin Rings:
You can also make a few magnets with these guys!  They will be just as cute on your refrigerator as they will on a napkin ring! You can also see how I made Turkey Magnets from faux Dollar Tree leaves!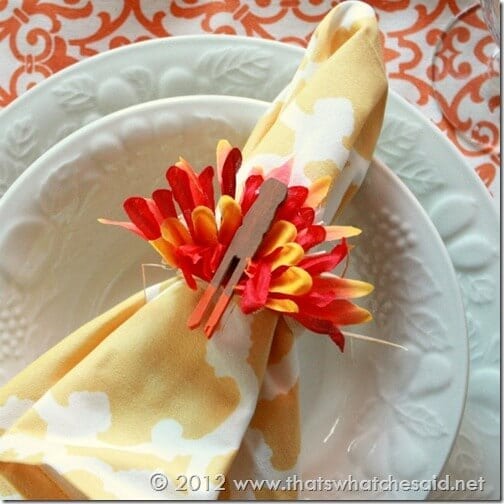 Heading to a relative's house for Turkey Day? How about slipping one of these guys over the neck of a bottle of wine as a Thanksgiving Day Host/Hostess gift?!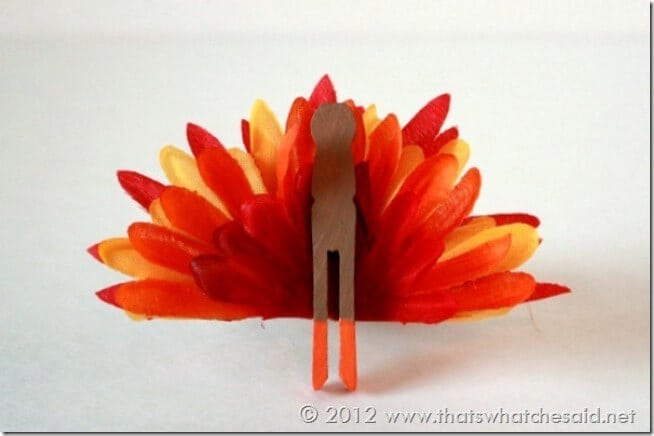 These looked great on my Rustic Modern Tablescape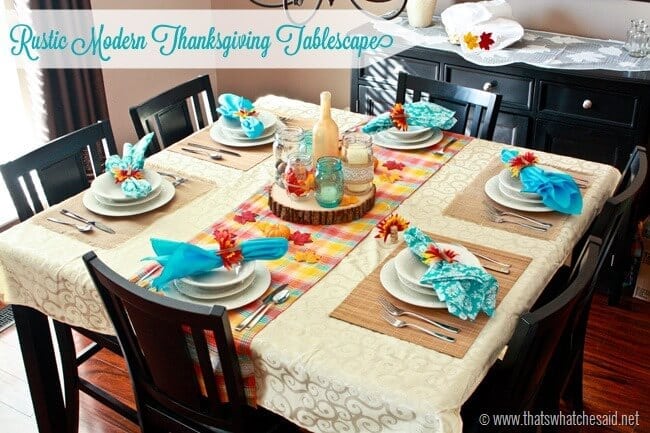 I also think they would be really cute around the napkins that match my Thanksgiving Thankful Table Runner.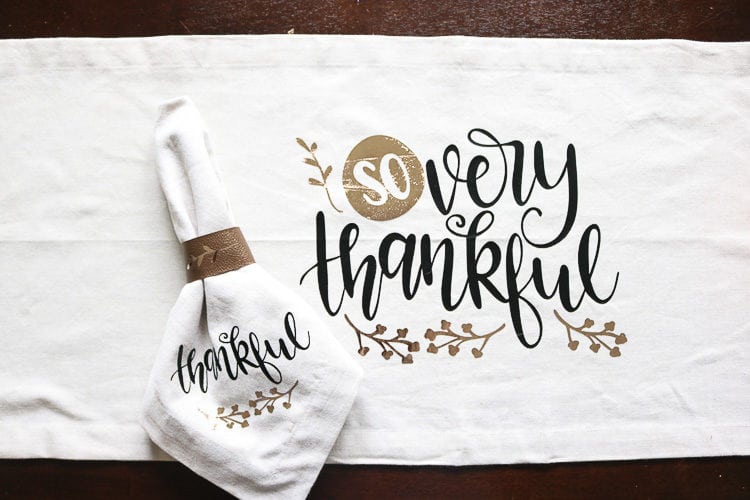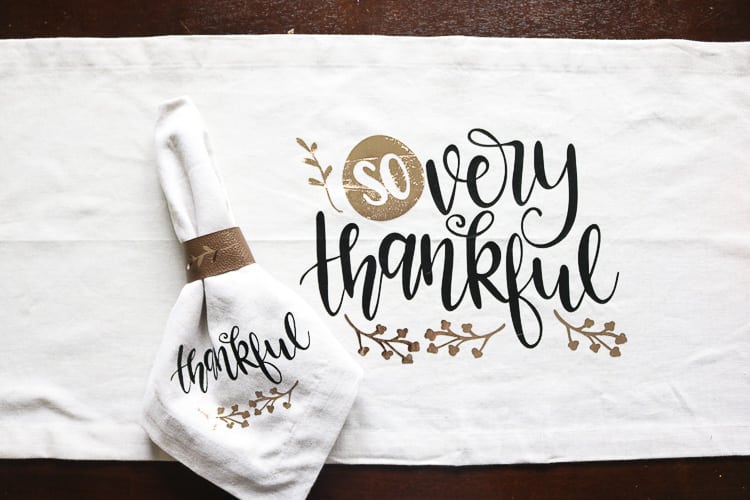 Don't Miss Out!
Get quick crafts, easy recipes and free printables & cut files straight to your inbox! You won't want to miss a thing! Join now!