If you are looking for the perfect beverage for brunch, book club, girls weekend or honestly just a normal Saturday, these summer mimosa floats are the perfect accompaniment to your day!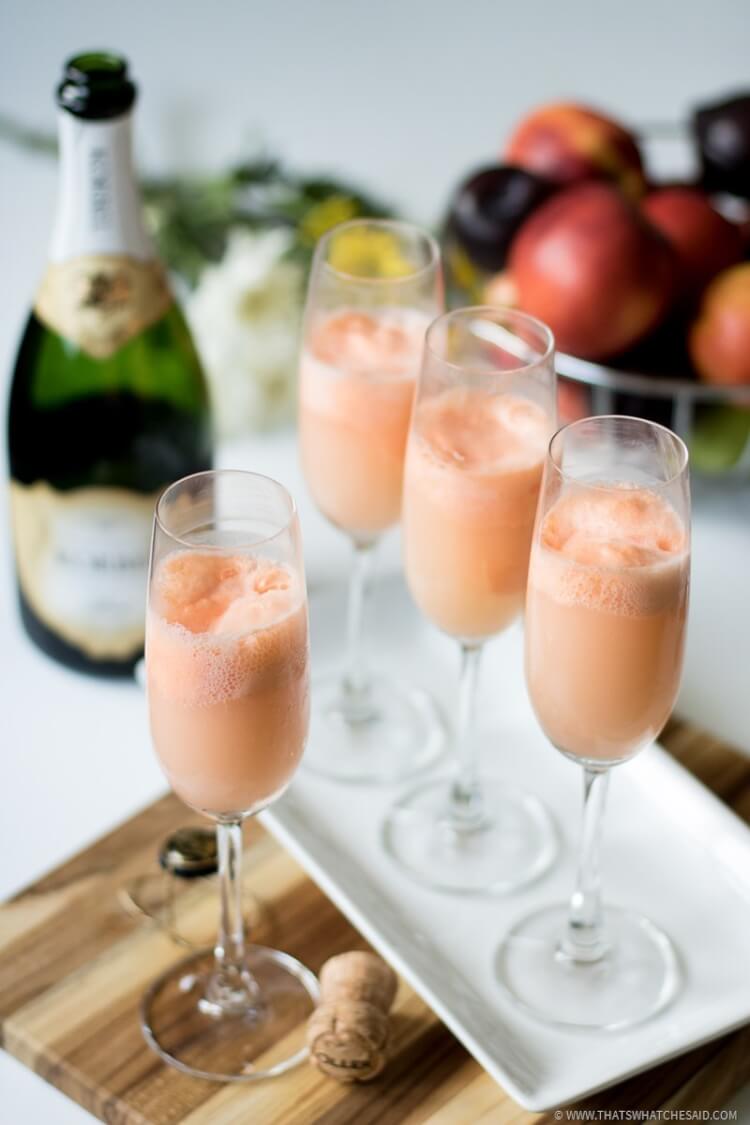 These are a fun twist on the classic Mimosa Recipe.  Instead of adding orange juice you will be pouring the champagne over your favorite sherbet.  Freezing the sherbet in small scoops beforehand, makes this easy to prepare and pretty to sip!
How to Make Summer Mimosa Floats:
Ingredients Needed for Mimosa Floats
Champagne
Sherbet
Cookie Dough Scoop
I started by using a cookie scoop to scoop out some sherbet.  I placed the scoops on a cookie sheet and placed in the freezer for an hour.  Doing this helps keep the sherbet from just instantly dissolving when you pour in the champagne.  It also makes it fit in the opening of the champagne glass easily!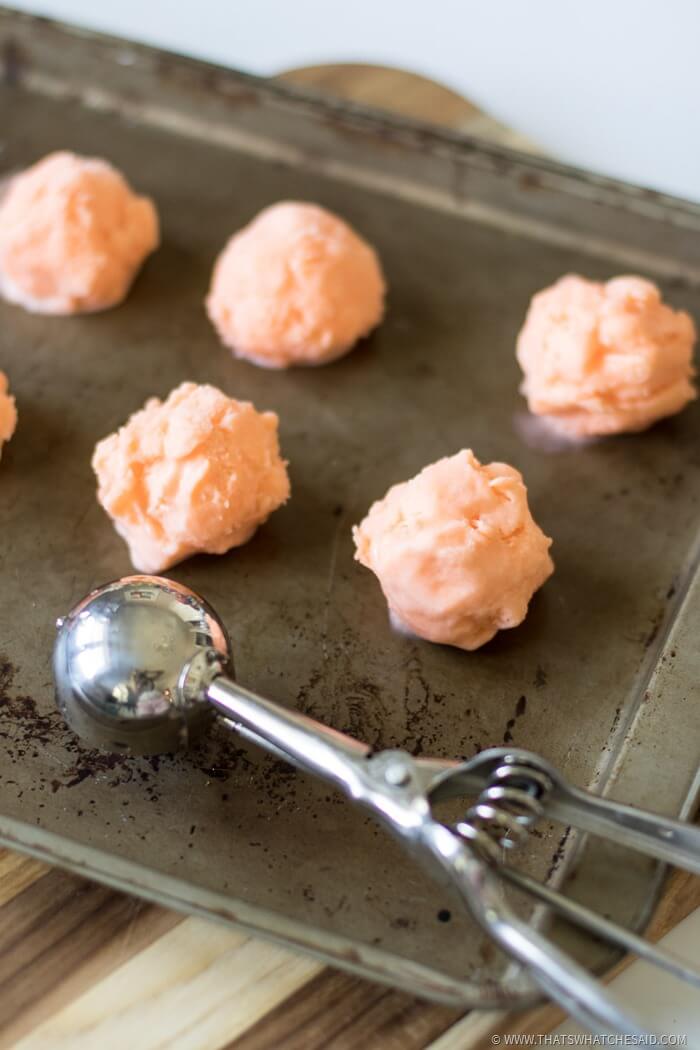 Once frozen, I placed 2 scoops in each champagne glass.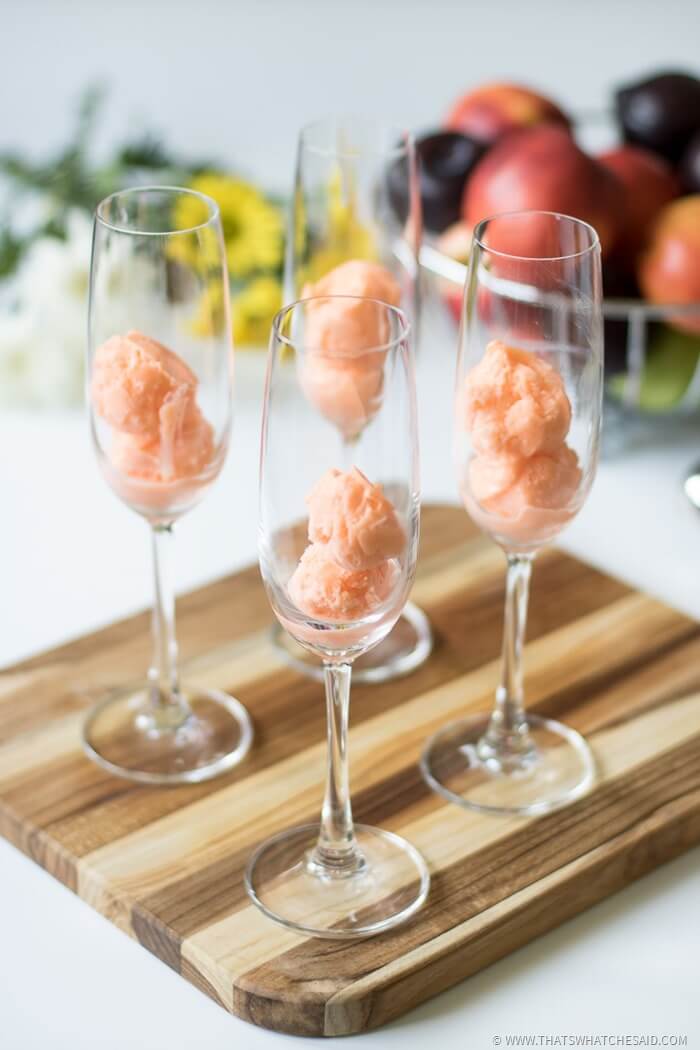 Pop the top of a chilled bottle of champagne! Yay!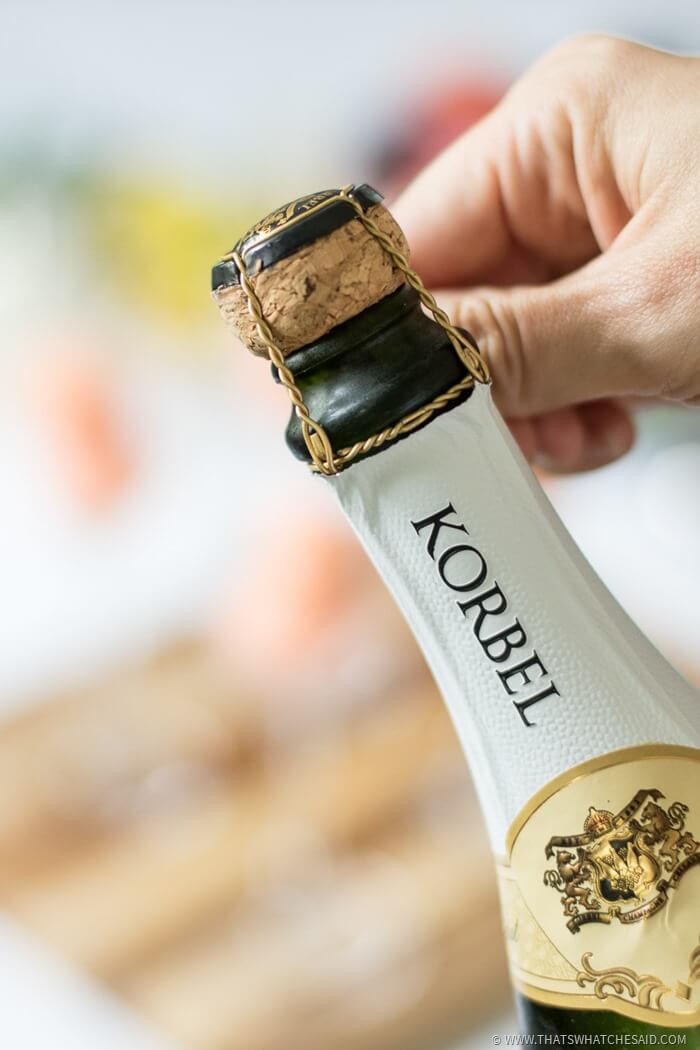 Slowly top the sherbet with the champagne.  Go slow.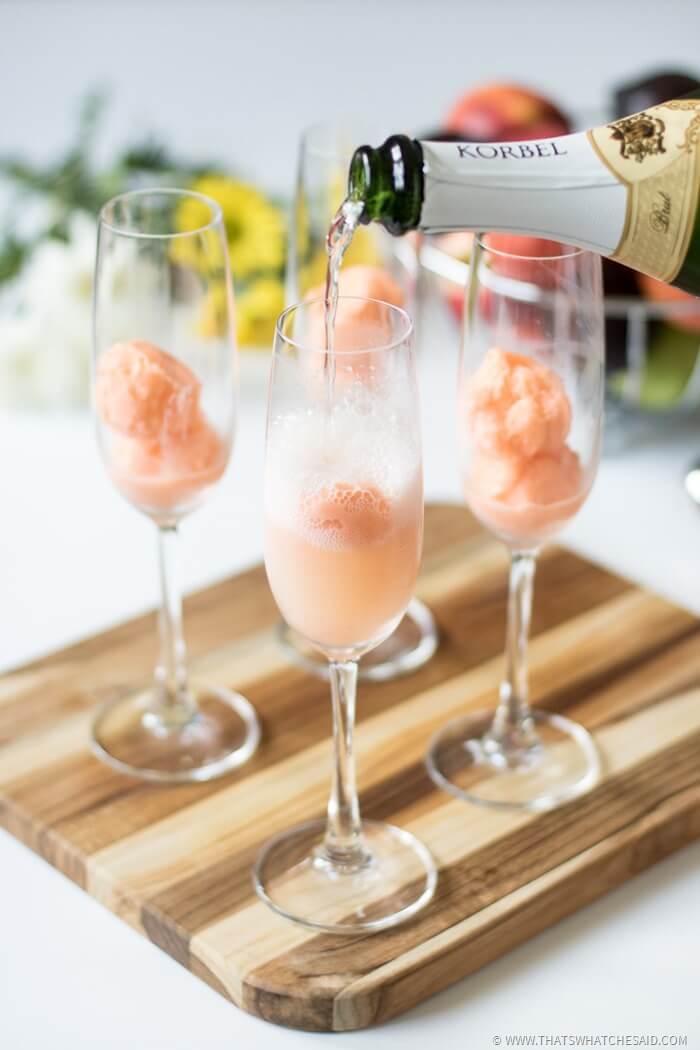 Then you enjoy!  These are drinks with so many layers!  First sip, the champagne is the star.  A few sips later you get more and more of the sherbet flavor as it melts into the champagne.  Last sip is sweet bubbly summer mimosa float deliciousness!  Repeat!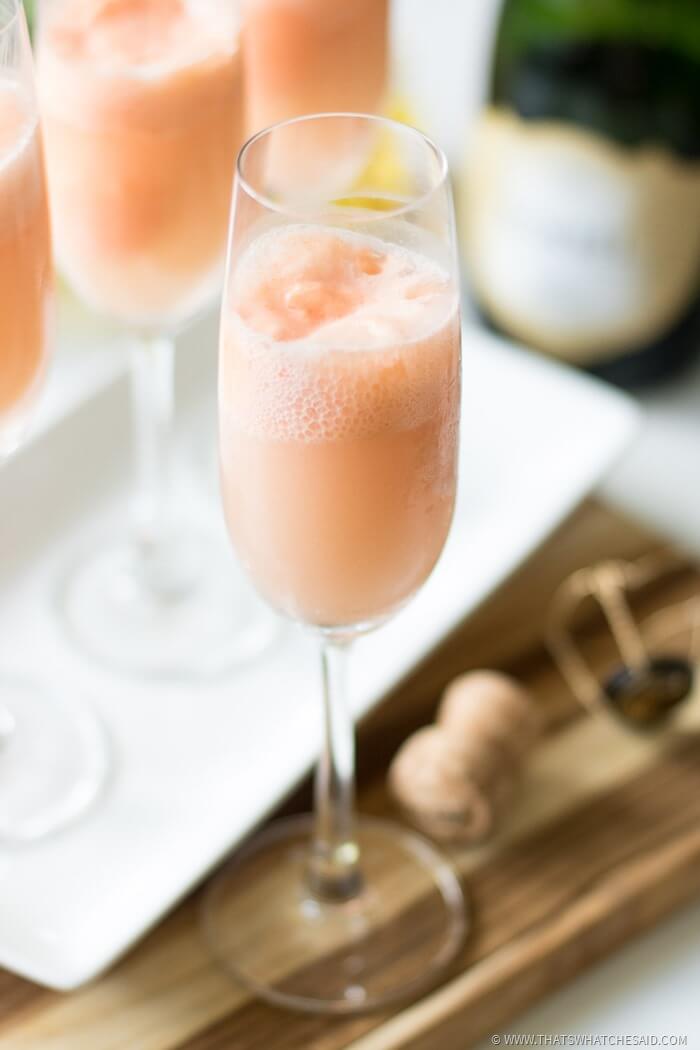 I am seriously calling my girls and having them over for brunch, JUST so that we can drink these!  I mean that's totally acceptable, right?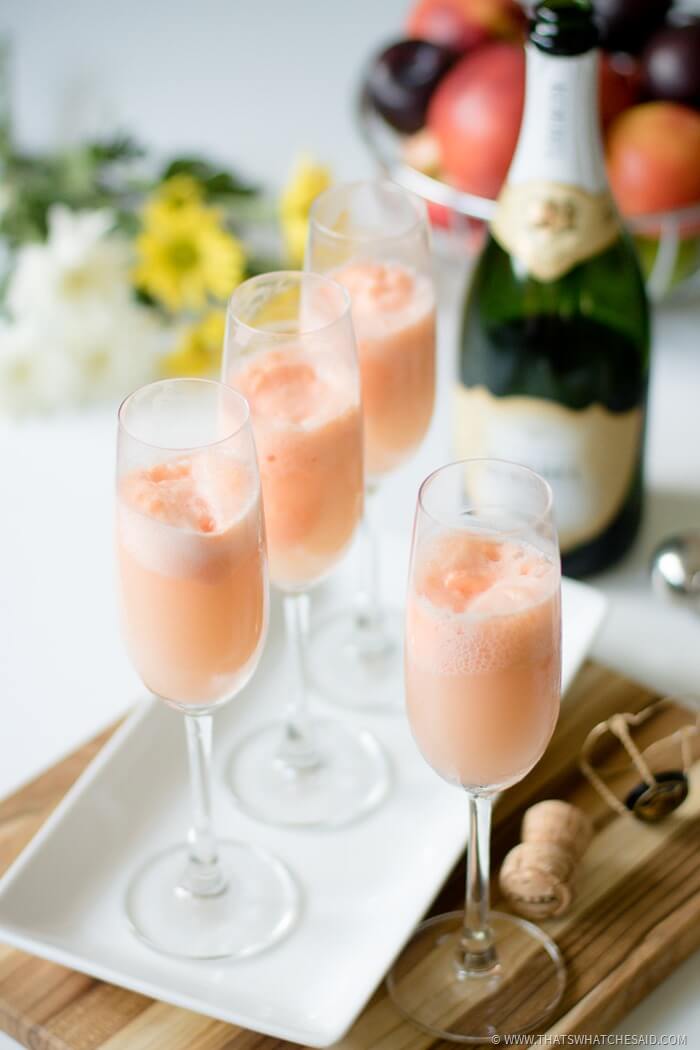 Summer Mimosa Floats
TOTAL TIME
1
hour
5
minutes
Bubbly Champagne poured over frozen sherbet turns into the most delicious summer mimosa float you ever did have. Perfect for brunches, special events, book club or even just a Tuesday!
Print
Ingredients
1

bottle

champagne

1

container

orange sherbet
Instructions
Using a small cookie dough scoop, scoop out 10 scoops of sherbet and place on a cookie sheet. Place cookie sheet in freezer for 1 hour.

Place 2 scoops in each of the champagne glasses and top with champagne. Pour the champagne slowly as it will bubble.
You can change up the sherbet flavors or even pour the champagne over my Pineapple Frozen Yogurt or Peach Frozen Yogurt.  It would be equally as delicious!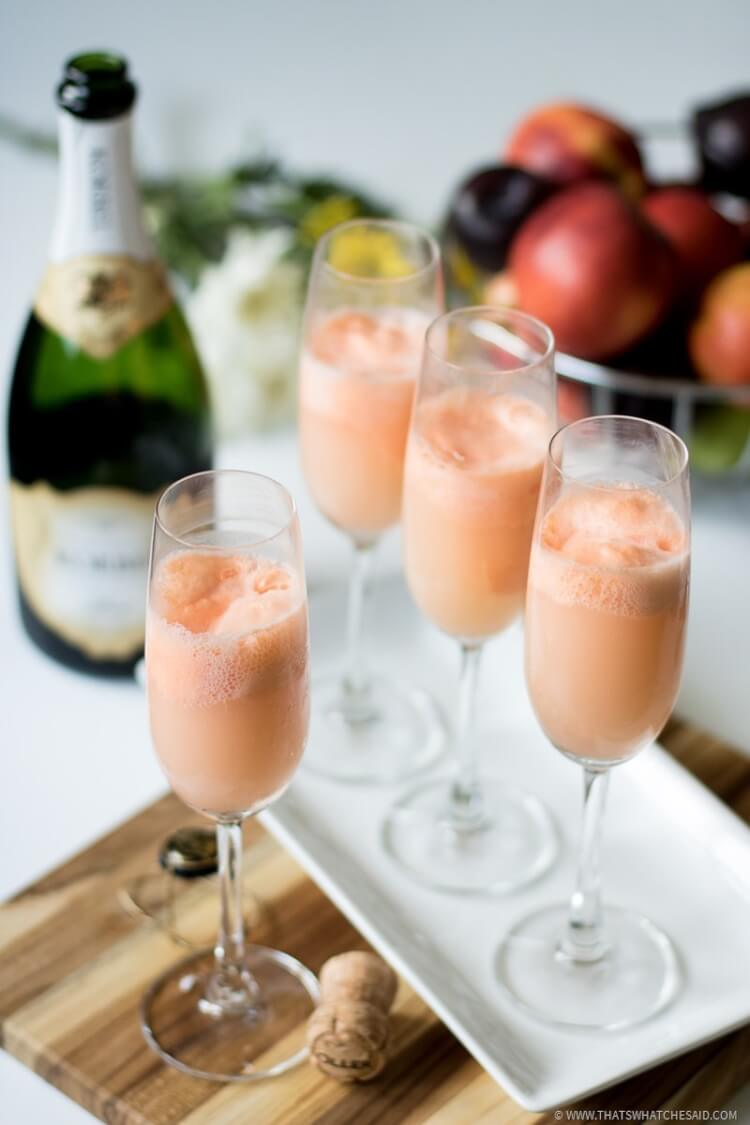 There are more delicious beverage recipes – alcoholic and non alcoholic in my Recipes section!   Let me know in the comments below your favorite drink or a drink you want me to make and post on the blog! I love hearing from you all and I love new drinks to try!
Don't ever miss a new recipe or beverage idea by signing up for my emails.  Join over 86,000 friends, for free!  Posts delivered straight to your inbox with zero spam…because I am greedy.  I want you all to myself!  You can sign up below!