Rudoph the red-nosed reindeer…you should all be happy you are just reading that and I'm not actually singing it!  I am so excited to share these reindeer gift card holders with you today!  As kids get older, they don't ask for toys or things you can wrap…they ask for gift cards!   What do you get for those hard to buy for people on your lists??? Gift Cards!  So if you are having second thoughts about just handing over a gift card in a plain ole' envelope…have no fear!  Rudolph is here!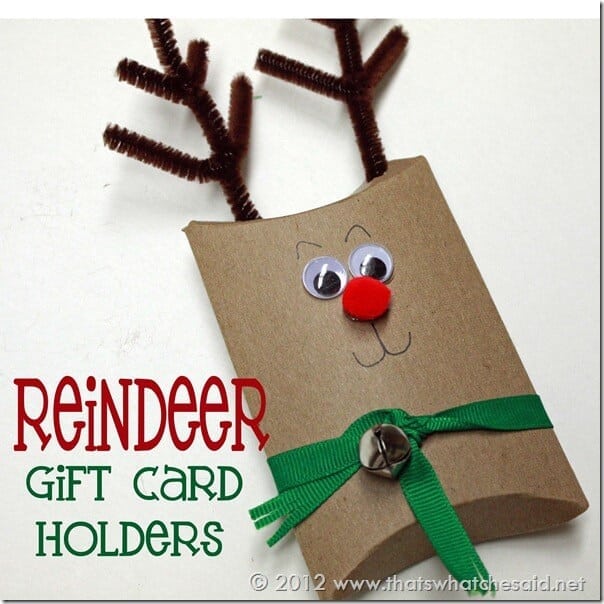 Supplies needed for Reindeer Gift Card Holders:
What in the world are pillow boxes you ask?  Well they are these cute guys!  When assembled they look like pillows!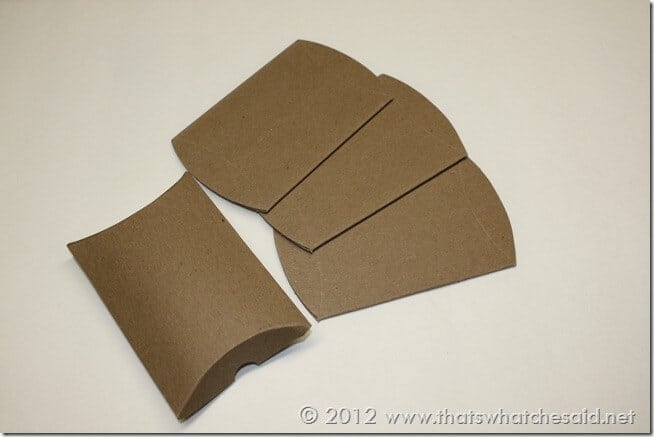 Start off by punching holes on one end of the pillow box for the antlers to poke through.  To do this easily, keep the pillow box flat and punch through both pieces of the box at a time.   Then assemble your box.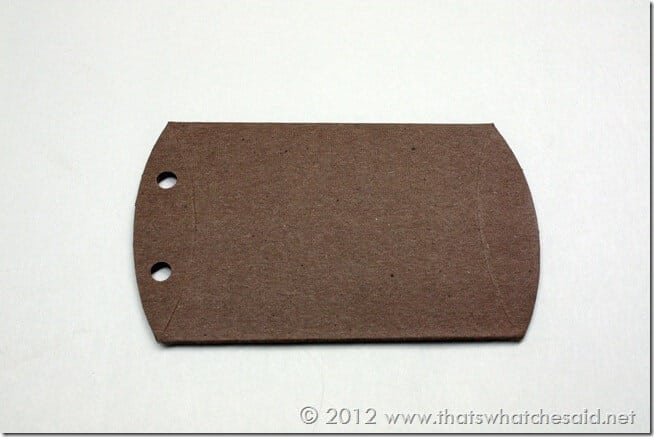 Next, using brown pipe cleaners, make the antlers.  Slide a full pipe cleaner into one set of holes then back out through the remaining ones.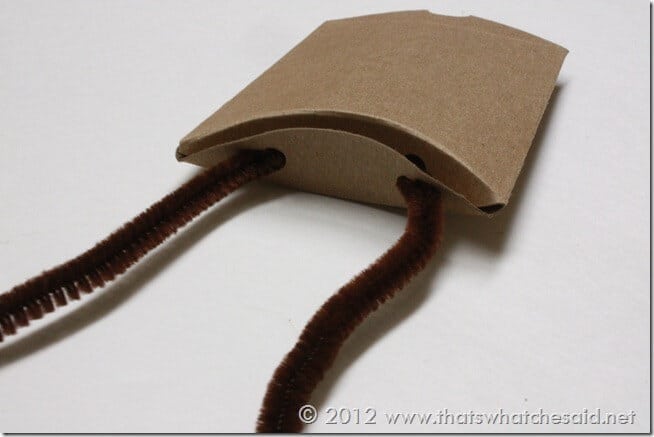 Snip to your preferred lengths.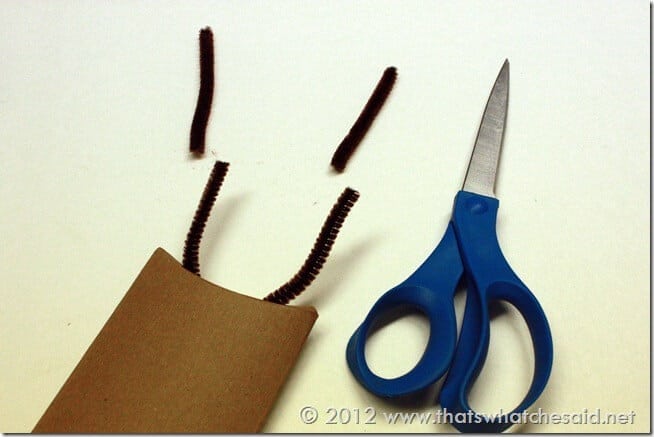 Using those excess pipe cleaner pieces, wrap around the base pipe cleaner to form antlers.  Cut more pieces as needed.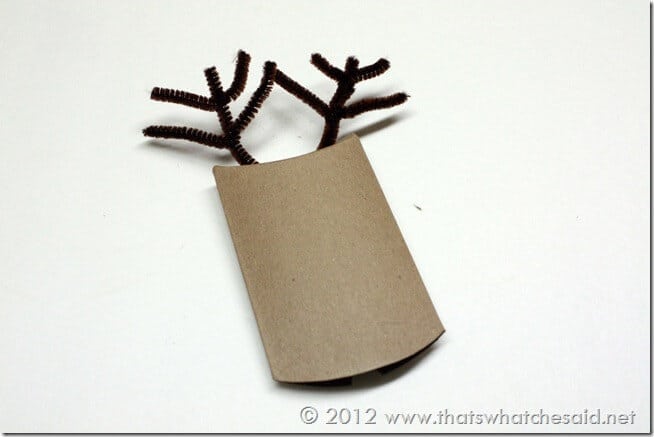 Add googly eyes and a red nose for a face.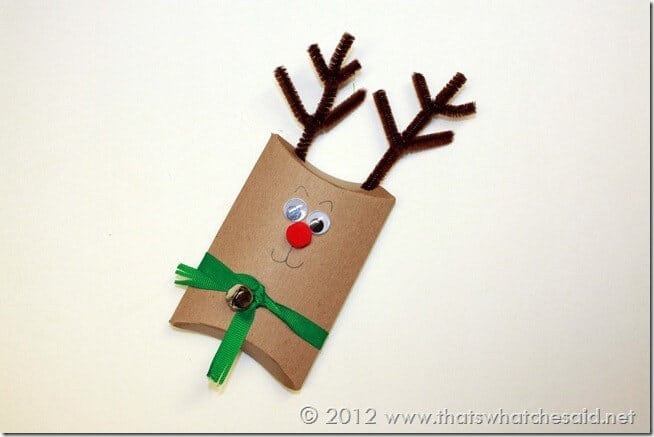 I used some ribbon to make a scarf and I tied in a jingle bell and snipped the edges of the ribbon to fray them like the edges of a scarf!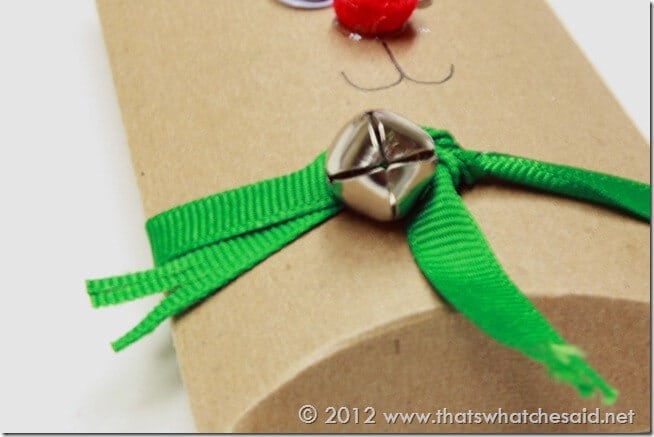 Slide your gift card in the bottom of the pillow box, close the flaps and hand out gift cards with style this year!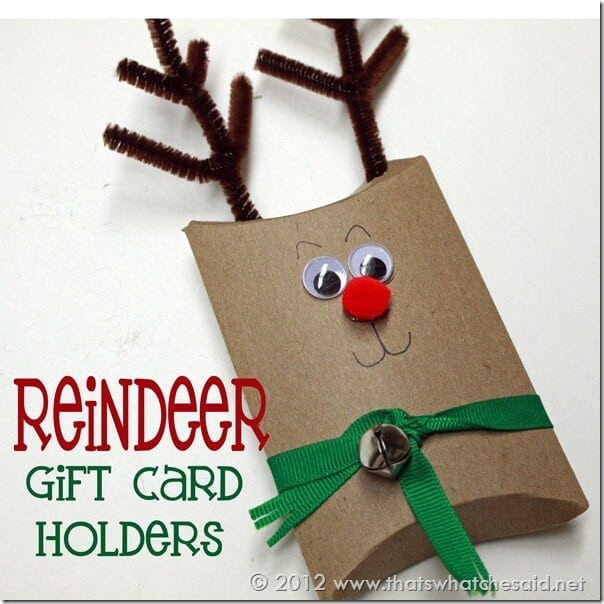 You can also check out my business card holders that I made with pillow boxes!