If you love to be outside as much as we do, I have a simple, FUN, little activity to do with your kids…or better yet print this out and send them out to do it while you enjoy some iced tea in fun mason jars :)  My Outdoor Scavenger Hunt FREE Printable is fun for all ages!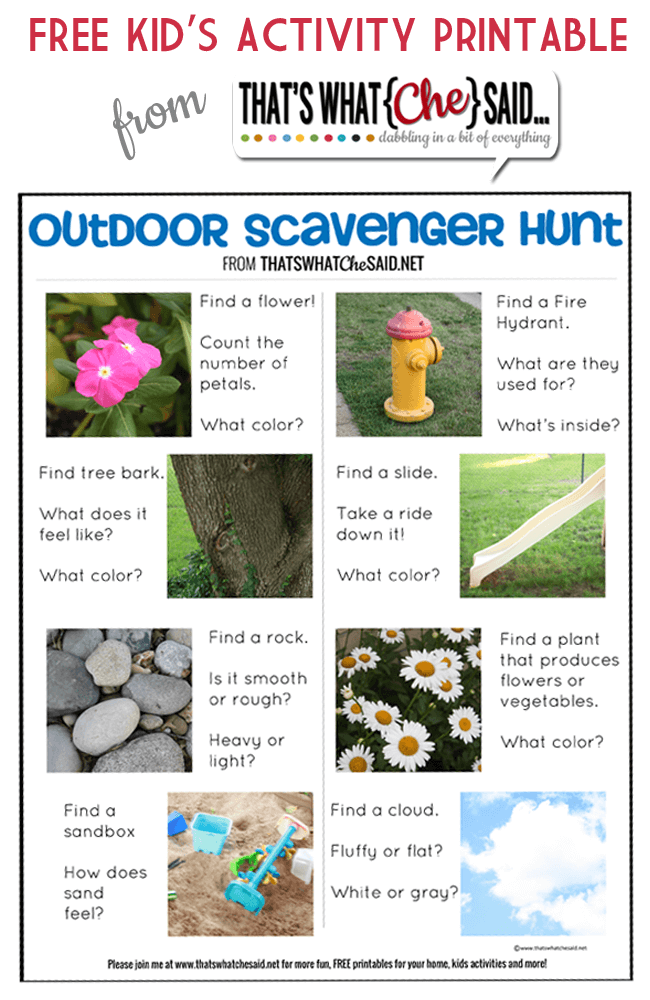 Who is happy for nicer weather!  I know, I know…I keep talking about it but seriously…it seemed like winter was going to last ALL. YEAR. LONG. here.  I was majorly needing some sunshine and warmer temperatures to boost my spirit!  There's nothing like being nauseous for 3 months and then being told your rear end is huge by your three year old to get you into a winter funk.  So happy the sunshine and natural Vitamin D has come to the rescue!
We are outside a lot.  I mean really…I did build a Pergola after all!  We love to be outside and my kids do too and before I start complaining about it being TOO HOT here in the midwest…we are fully taking advantage of this beautiful weather!  The kids love to ride their bikes and scooters and they LOVE to take walks each night when Daddy walks Murphy.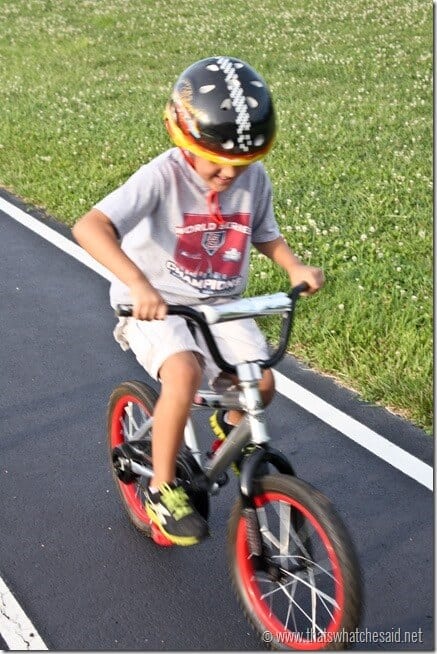 While we walk I like to help the kids be aware of all the awesome things in the world around them.  Since we are outdoors…my Outdoor Scaveger hunt was born.  The boys love finding the items, checking them off and answering the questions!  I am sharing this free printable download so you too can have your own scavenger hunt!  You will be surprised at how much you can actually talk about with them just using this simple sheet as a starting point.  Different conversations each day as well!  I love it!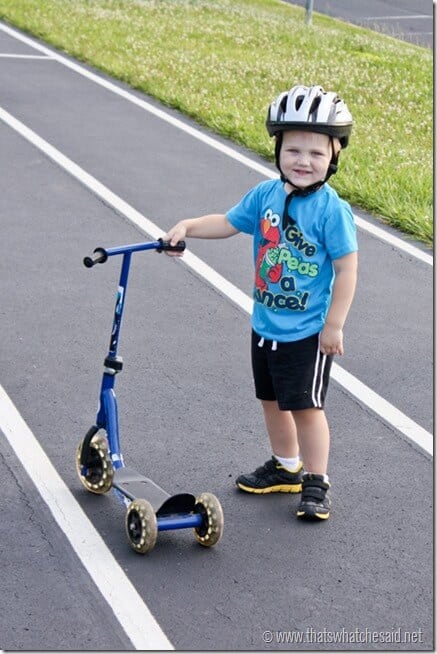 Soon we will be get to push a new baby around on our walks and Ryan is SO EXCITED to put on his "Big Brother Hat" and "teach" the baby all about things on our walks!  I love it!
Take advantage of their curiosity and ask more questions!  For older children, like my Michael, you can do an ABC hunt.  Find something that starts with A, then B, etc.  Once my kids get hunting on our walk they are so much more aware of everything they normally pass by!  I can see how excited they are to see and realize new things and it's a great part of being a mom!  It's also a great time just to enjoy each other's company.  They are tired of riding their bikes and scooters and we can just explore together!  They love it and I do too!
Download Outdoor Scavenger Hunt Here
New members may enter their first name and email address to sign up for my emails.  Current members may enter the freebie password to download!
This download is for personal use only!
I have more boredom buster printables like:
And my Q-Tip Dart Game is a huge hit!