I'd love for you to see how easy it is to make these adorable mason jar straw lids in a matter of minutes!  These will be great all summer long and are perfect for picnics to keep those pesky bugs out of your beverages!!
I just have to say that this post is dedicated to my sweet friend Jessica at Mom 4 Real.  Jessica loves her mason jar drinks and accessories so this tutorial is for Jess.  Not that she needs my tutorial…she is fully capable of making her own, but because I can't drink out of a mason jar, or use a mason jar, or think about a mason jar (and accessories) without thinking of Jess, it is dedicated to her!!
Supplies needed:
Mason Jar lids
5/16 Rubber Grommets
Power Drill with 3/8" drill bit
Fun Straws
Scrap piece of wood to drill into
This could not be easier! (I did 4 and found the best way to get smooth edges on your drilled hole is use a scrap piece of wood behind it.)  Put your lid on your scrap piece of wood and drill down slowly until you are all the way through.  I offset my straw hole to one side (not centered) just by choice.
If you happen to get a sharp edge, then just trim with some metal snips.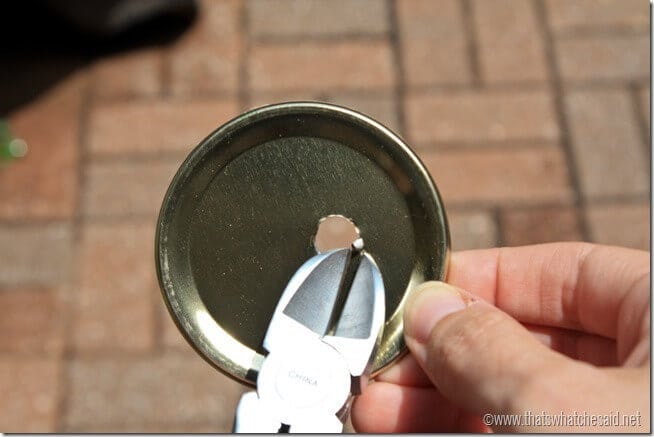 Carefully slip your rubber grommet through the hole.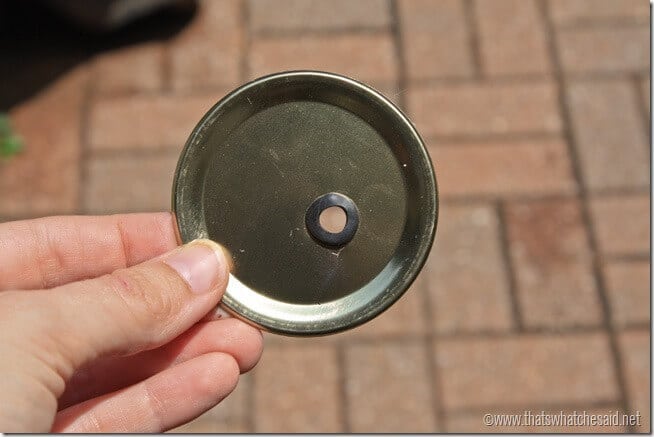 Insert lid back on jar and put a straw in it!  Told you it was easy!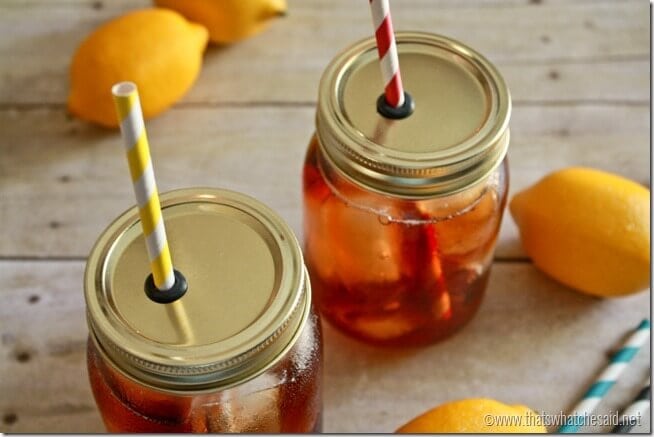 The grommets are not food grade but they really don't come in contact with the beverage at all so I am ok with that.  Here is what the bag looks like and I found them in the small drawers in the nuts/bolts/screws aisle at The Home Depot.  They were in the grommets section.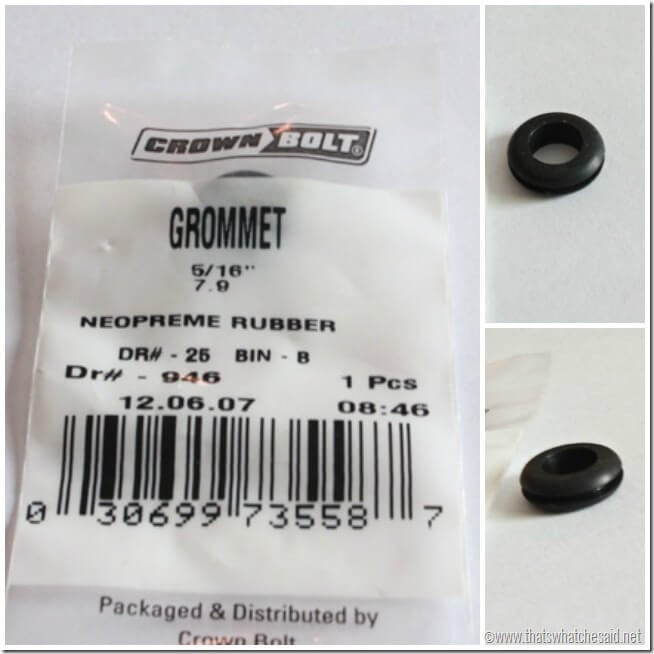 If you want to decorate them up for a party you can also see my chalkboard labels that I did for our Mickey Mouse Birthday party.  In my shop I sell the Mickey Mouse Chalkboard labels along with Sesame Street tags, ovals and rectangles.
Happy Sipping Friends!
 I'm thinking of mixing up a batch of my White Peach Sangria or my Copy Cat Lime-A-Rita to put in these cuties!  Even my Cucumber, Lemon & Mint Detox Water or my Tropical Green Smoothie would be fabulous!    What would you put in yours???