Discover how easy it is to make these adorable DIY mason jar straw lids in a matter of minutes!  These will be great all summer long and are perfect for picnics to keep those pesky bugs out of your beverages!! Perfect way to upcycle all those random mason jars you have acquired!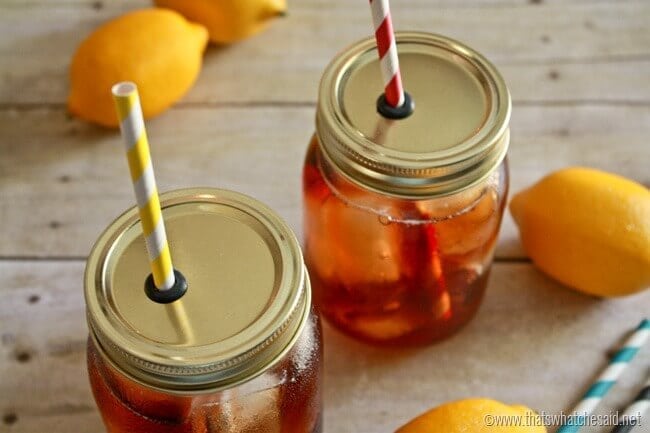 Mason jars are all the rage and continue to shine with useful purposes intended like canning fruits, veggies and jams but also unintentional purposes like storage, organization, drink ware and more!
This post may contain Amazon Associate and other affiliate links.
As an Amazon affiliate, I earn a small commission from these links at no additional cost to you.
Supplies needed:
Mason Jar lids
5/16 Rubber Grommets
Power Drill with 3/8" drill bit
Fun Straws
Scrap piece of wood to drill into
This could not be easier! (I did 4 and found the best way to get smooth edges on your drilled hole is use a scrap piece of wood behind it.) Put your lid on your scrap piece of wood and drill down slowly until you are all the way through. I offset my straw hole to one side (not centered) just by choice.
If you happen to get a sharp edge, then just trim with some metal snips.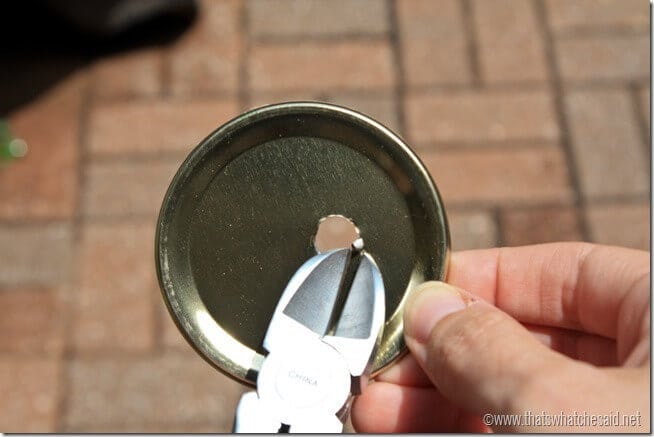 Carefully slip your rubber grommet through the hole.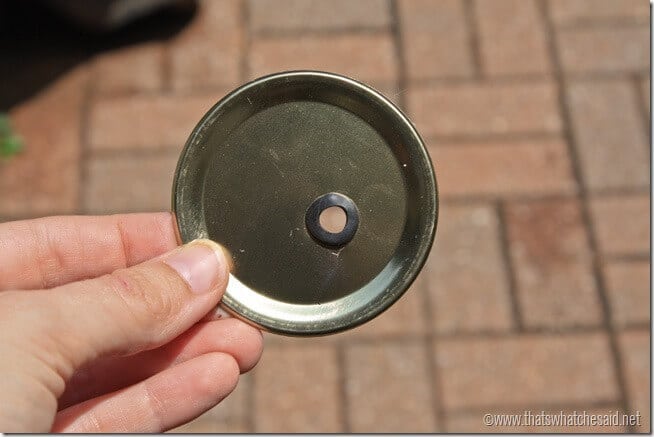 Insert lid back on jar and put a straw in it! Told you it was easy!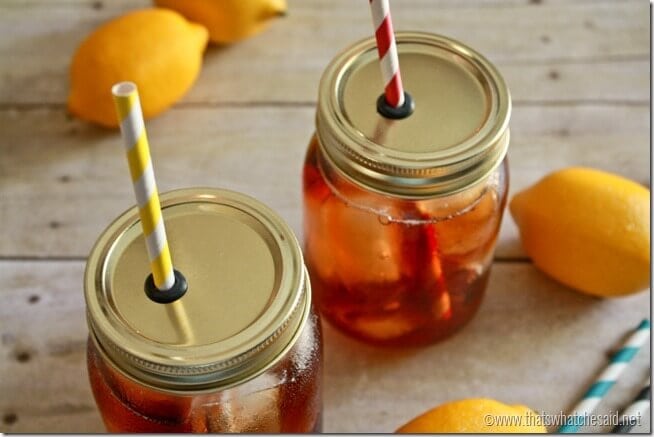 Don't Miss Out!
Get quick crafts, easy recipes and free printables & cut files straight to your inbox! You won't want to miss a thing! Join now!
The grommets are not food grade but they really don't come in contact with the beverage at all so I am ok with that. Here is what the bag looks like and I found them in the small drawers in the nuts/bolts/screws aisle at The Home Depot. They were in the grommets section.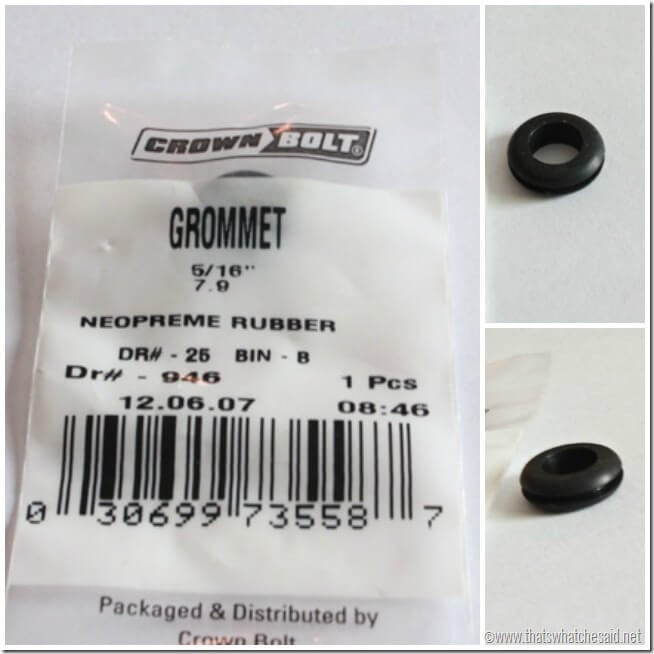 If you want to decorate them up for a party you can also see the chalkboard labels that I did for our Mickey Mouse Birthday party. 
Happy Sipping Friends!
I'm thinking of mixing up a batch of my White Peach Sangria or my Copy Cat Lime-A-Rita to put in these cuties! Even my Cucumber, Lemon & Mint Detox Water or my Tropical Green Smoothie would be fabulous! What would you put in yours???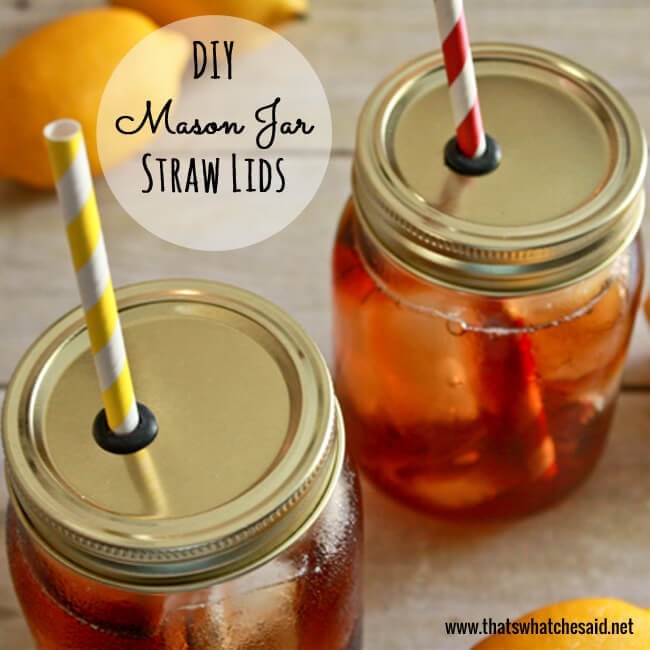 UPDATE: Since I wrote this post in 2013 there have been major advances in the Mason Jar drink ware game! Instead of having to DIY you now can just buy them! Nice right?
You can find my Mason Jar Madness shop on Amazon here!
MORE MASON JAR PROJECTS