Carrot Mason Jars are an easy way to add some fun Easter decor to your house!  These are perfect on the mantel or as a table centerpiece.  Some spraypaint and greens are all you need!  Whip some up today!
I think I need to admit a problem…I have a carrot problem.  For some reason, everything carrot is absolutely, incredibly, fantastically wonderful to me!  As are these adorable Carrot Mason Jars that I whipped up in no time for my Spring Mantel!  Do you ever do that?  Find something you are crushing on and let it consume you?  No?  Just me?  M'kay…moving on!
Supplies Needed for Carrot Mason Jars:
Side Note:  After I made these I thought it would be REALLY cute to plant spider plants in these jars!  Right?  And have the spider plant spill over the top like the top of a carrot…oh I will save that for next year I guess!
This is really easy.  If your mason jars have labels you can find my recipe to Easily Remove Labels from Glass Jars and take care of that.  If they are label-free, then you can just give them a good coat or two of spray paint!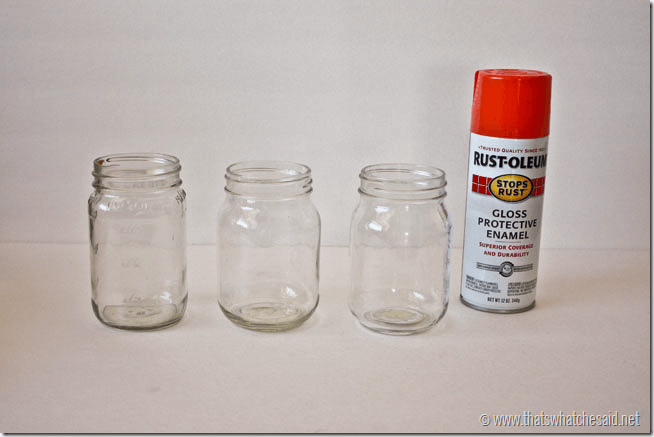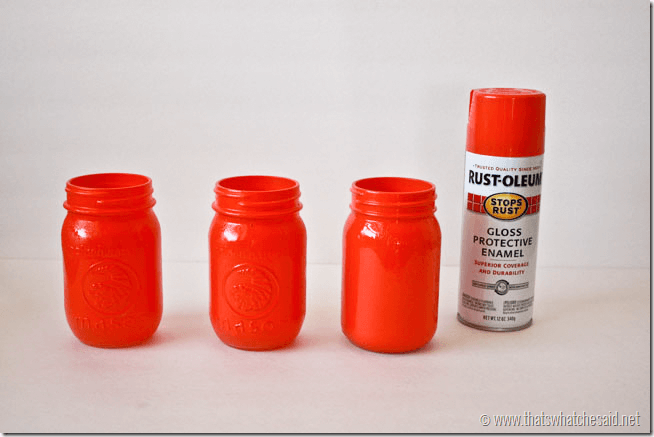 While those dry, I just picked up this stem of greenery from Hobby Lobby ($9.99 but I used my 40% off coupon for it)  I only needed one because I was going to separate it to fill all three jars. I used some wire snips and snipped the branches from the main stem.
I used small Styrofoam balls to stick the branches in.  This kept them in place for me as well as raised them up a bit out of the mouth of the jar!
Pop them in and you are done!
I do really like how they sit on my mantel along with my Blooming Easter Egg Topiaries I made last year!  I have more springy goodness to come before my mantel is complete!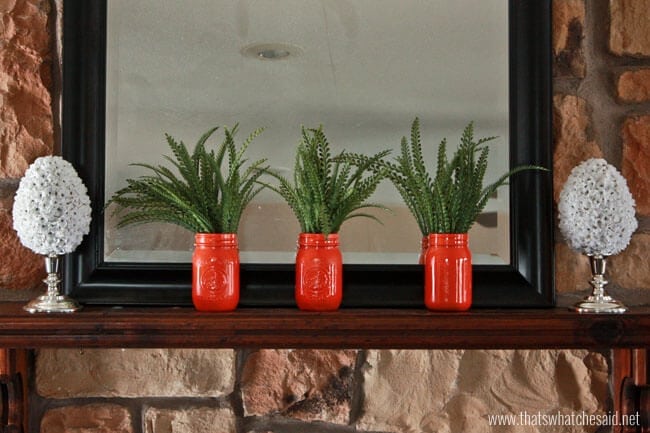 DIY Carrot Mason Jars Video
To testify to my carrot obsession….you could also make these:
I also invite you to follow my Easter Pinterest Board and check out my other Spring and Easter Projects from the past as well!