Heading to a parade soon?  These Mason Jar Ring Parade Streamers are the perfect craft to make before hand!  Easy to hold Mason Jar Rings make these Mardi Gras Parade Shakers the perfect accessory for your family!  Customize the ribbon colors for any occasion!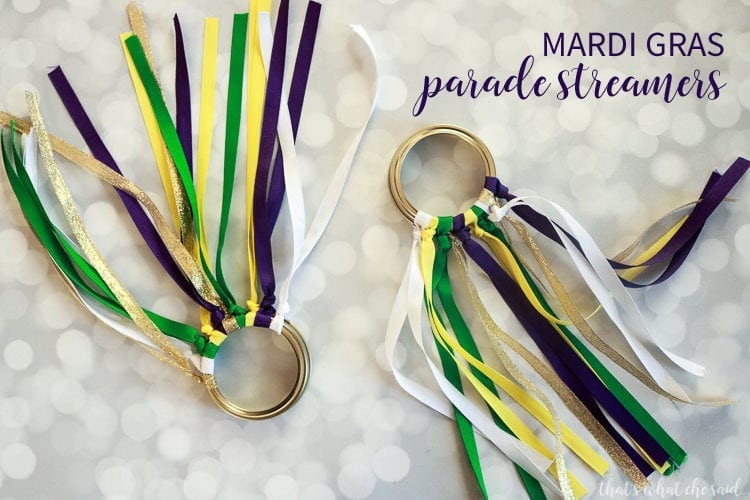 I mentioned here when I shared my Handprint Mardi Gras Masks craft that we have a huge celebration in St. Louis for Mardi Gras!  We actually have several celebrations throughout the year where we have huge and awesome parades!  I shared these Parade Shakers that I made for the 4th of July Parade!
These mason jar parade shakers are a great version of the parade shakers that are specifically made for little hands!  I have three boys and the stick becomes a problem (i.e. poking device, sword, bat, etc.) These parade streamers are made with a mason jar ring!  You can also use shower curtain rings from the dollar store but if your house is like mine…you might have a few of these lid rings laying around to use!
I have included some links for your convenience!
Supplies for Mardi Gras Parade Streamers:
Ribbon or fabric scraps
Mason Jar Rings
Scissors
These really couldn't be easier!
I used 3/8″ grosgrain ribbon.  You can use a mixture of sizes or even fabric scraps cut into strips.  Be sure to raid your stash before you purchase anything!  You can also use dollar store plastic tablecloths cut into strips!
I cut a length double what I wanted my streamers to be and simply tied it on the mason jar lid.  Repeat for all the colors of ribbon or fabric.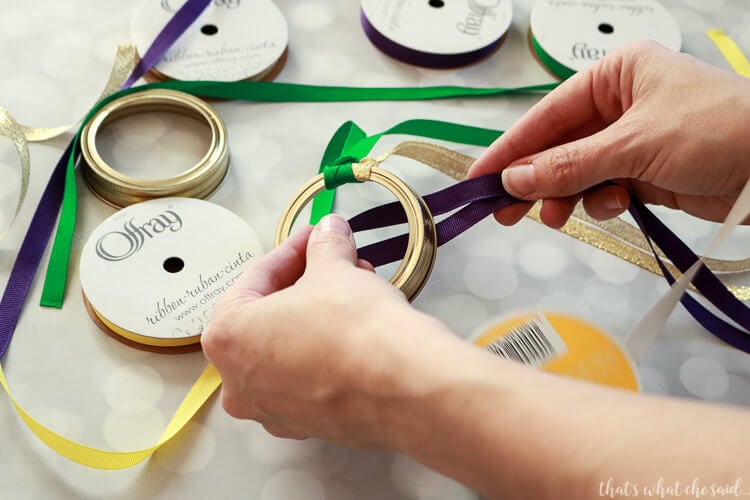 I told you that was easy!
They are the perfect accompaniment to the Mardi Gras Masks!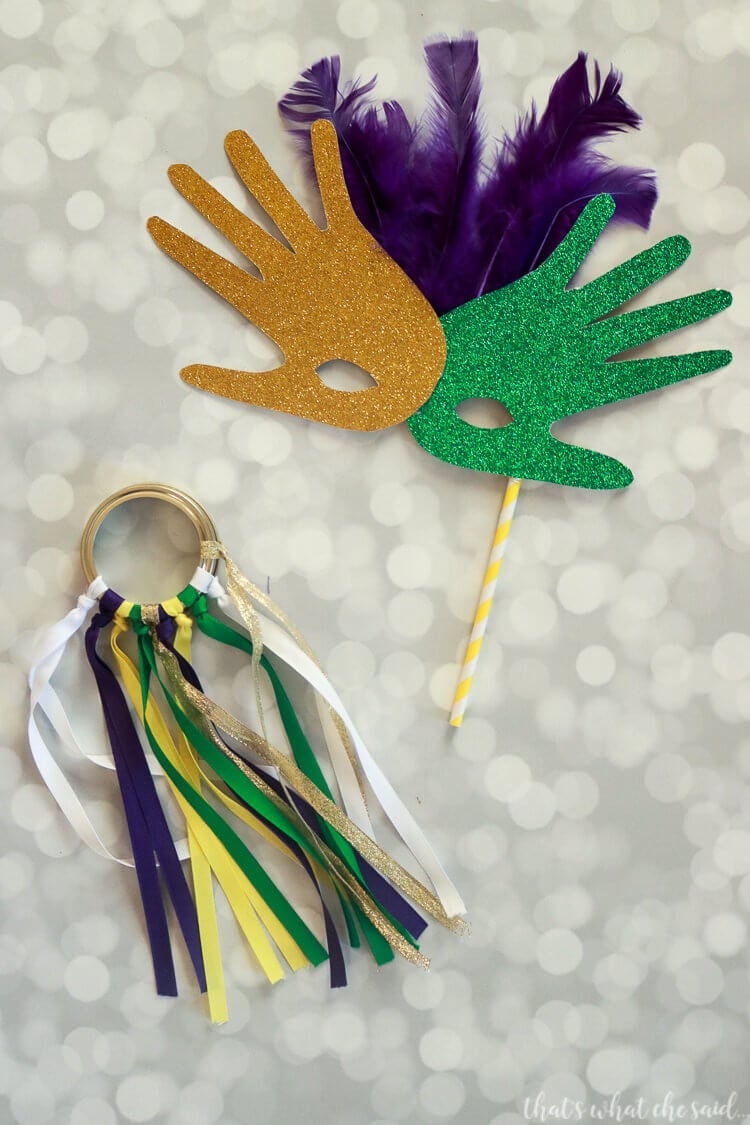 Mix up the colors of the ribbon and fabric for all your parade, pep rally or tail gates this year!  These are fully customizable.  If you want them to have some noise to them you can tie on some small jingle bells too!

IF YOU LIKE THIS DON'T FORGET TO PIN IT!