If you love to give coaches, teachers, group leaders and more gift cards for Christmas, then this Free Printable for Gifting Target Gift Cards is just what you need!  A few different ways to assemble for what meets your needs!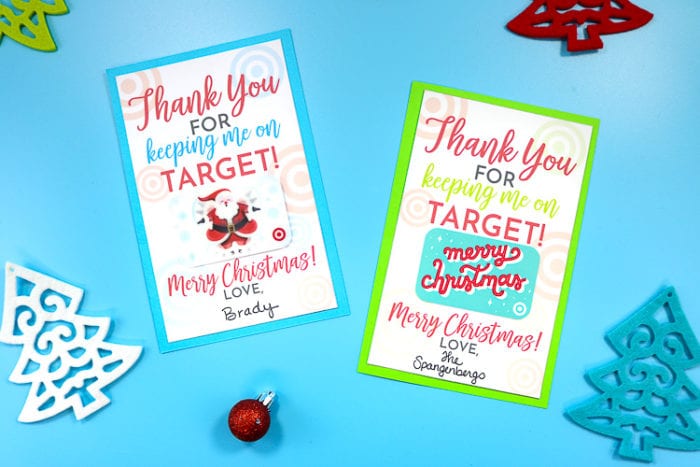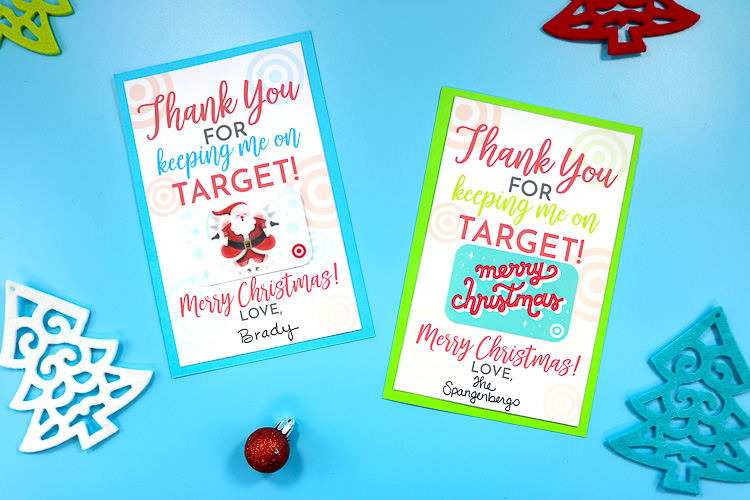 For teachers, coaches, group leaders, etc. I love the idea of gift cards! Sometimes I know them on a professional level but I may not always know them on a personal level.  Gift cars allow your recipient to purchase something they really want and is important to them.
What I don't love is just handing over a gift card.  You may or may not know I have an entire collection of cute ways to give gift cards and here is another that is specific to the beloved Target Gift Card!
Supplies Needed for Free Printable for Target Gift Card:
Colored Cardstock
Target Gift Card
Tape Runner
Scissors or Paper cutter
Free printable (found below)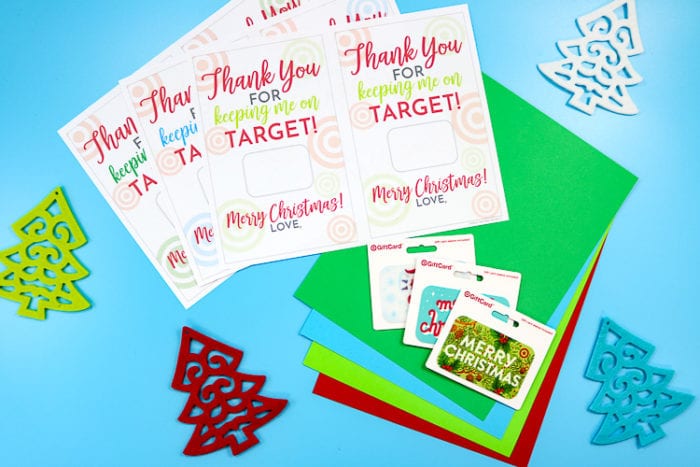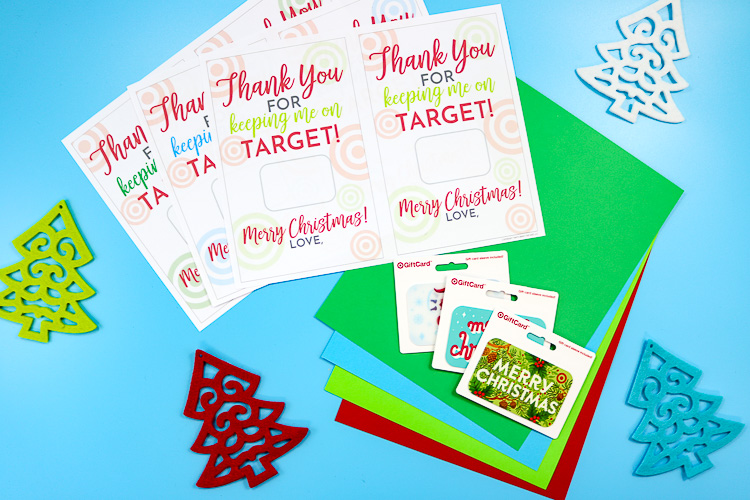 There are two ways you can assemble these.
The first way is to gift them as 1 piece cards!  I like these particularly and then I also can wrap these!
Print the printable and use a paper cutter to cut along the lines of the printable.  They are formatted so that you will get a border of your cardstock!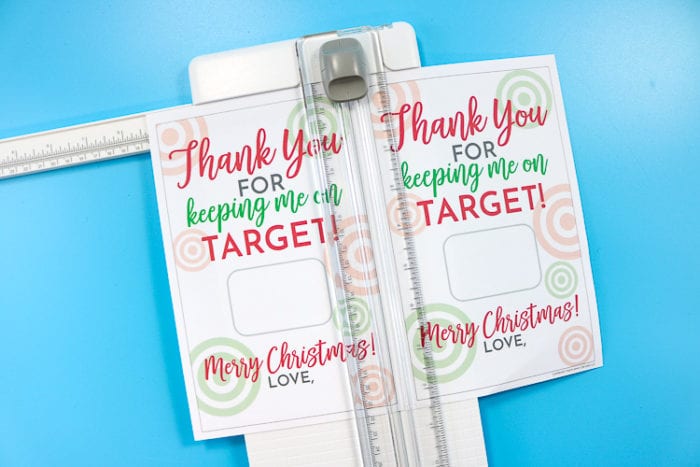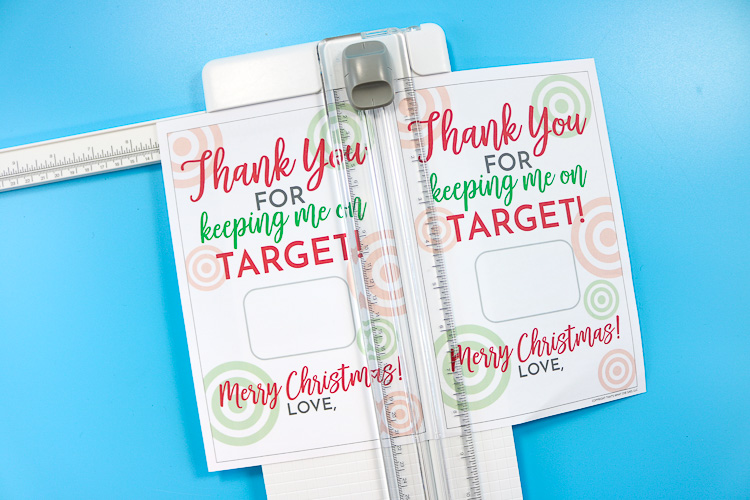 Use the paper cutter to cut your colored cardstock in half.  Then use a tape runner to adhere the printable to the cardstock and then the gift card to the printable.
Use a tape runner versus wet glue.  Wet glue will make the paper wrinkle.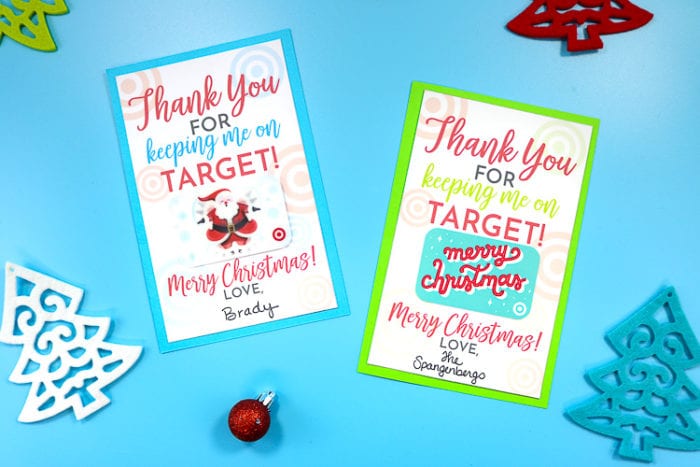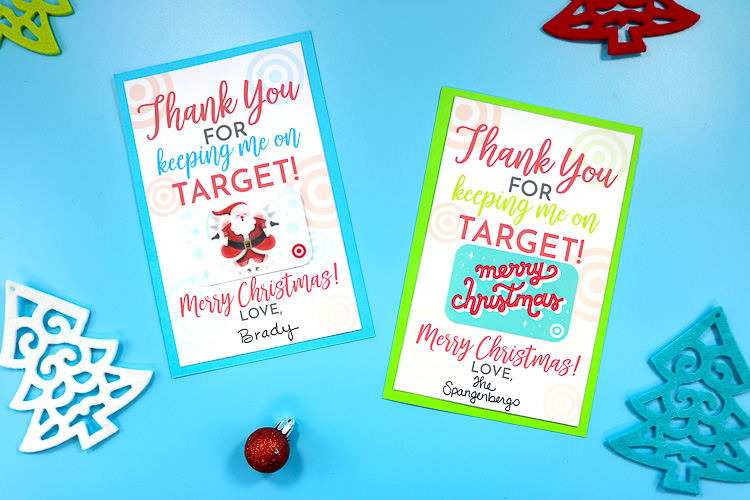 The next option is as a regular card!  Take an 8.5×11 sheet of cardstock and fold in half.  Use a paper cutter or scissors to cut the printable along the lines.  The size of the printable is perfect for inserting right into the card and adhere with a tape runner.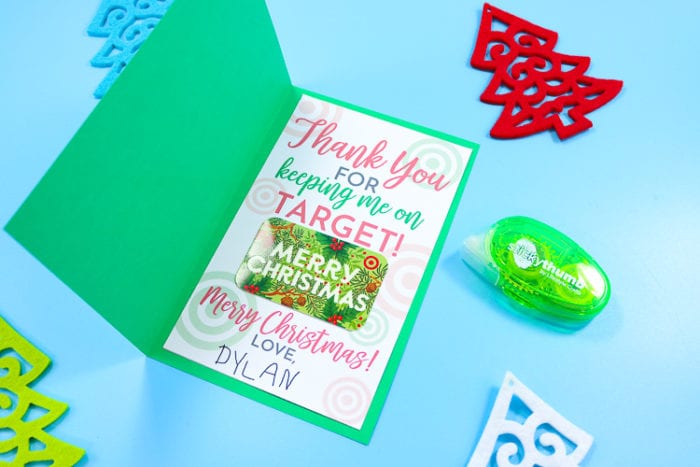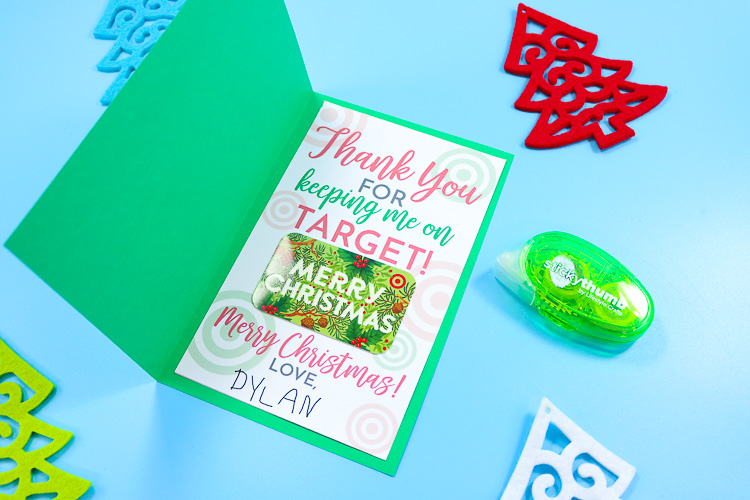 HERE ARE MORE OF MY GIFT CARD GIFTING IDEAS:
[ess_grid alias="gift_cards"]
DOWNLOAD FREE PRINTABLE FOR TARGET GIFT CARDS HERE
Downloading is easy!
If you are a current member of my email community you may simply click "Download Here" and enter in the Freebie Password or your first name and email address again.
If you are new, welcome! Please enter your first name and email address! I will send you an email when I share new posts and when new flash freebies are available. Once confirmed, new members will be sent a password to access my entire freebie library!
This download is for personal use only!
PIN TARGET GIFT CARD PRINTABLE