Ask and you shall receive!  Sweet Misty left me a comment on my Free Chalkboard First Day of School Signs post that she used them for her kids but wanted ones for the LAST day!  Here you go!  Free chalkboard last day of school signs!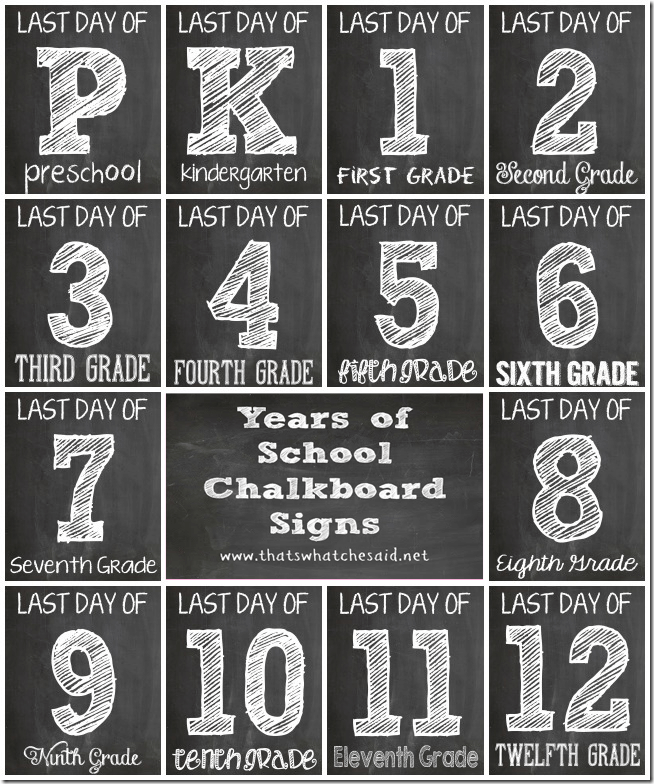 It would be super cute to have both the first day and the last day of school pictures!  To see how you little ones have changed through out the year!  It's amazing isn't it?  How fast and quickly they grow?!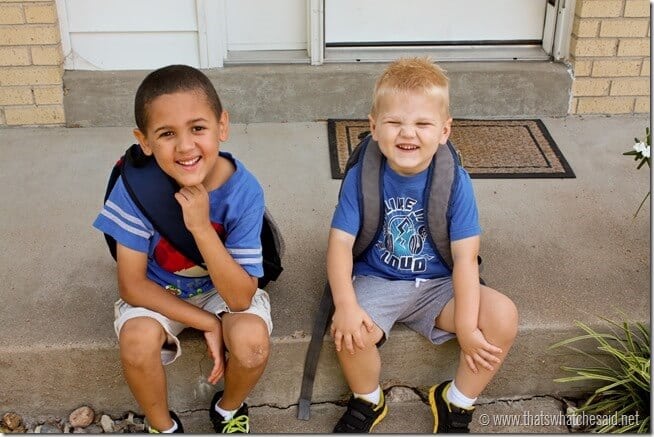 Michael has lost 3 teeth this year so far and so his little smile is totally different than at the start of the year and Ryan, I swear, grew a foot in height!
I made a Preschool and a Pre-K sign as well as each of the numbered years of high school as well as the terminology years (freshman, sophomore, etc.)  As always these are free for personal use only and may not be redistributed or republished in any way.  I appreciate you help with this!
To download your own copies Chalkboard Last Day of School Signs, I just ask you sign up for my emails!  After you confirm your subscription, the password for the printable library will be displayed on your web browser and you may download any and all of my free printables!  If you are already a subscriber, don't worry, you can find the password at the bottom of all emails sent!
CLICK HERE TO DOWNLOAD YOUR CHALKBOARD LAST DAY OF SCHOOL SIGN
If you do happen to snap a photo of your little one using one of these signs or my First Day of School signs, be sure to share with me on my Facebook Page or tag me in your Instagram pictures!  (@CheSaysCheryl)   I'd love to see them in action!
Don't forget you can find my Chalkboard FIRST day of school Signs here!