Document how much your child has grown through the school year with these Free Chalkboard Last Day of School Printables!  These accompany my First Day of school signs perfectly!  They include preschool, pre-k and each of the high school years written as numbered grades and the grade names!
This post was updated on 5/20/2018.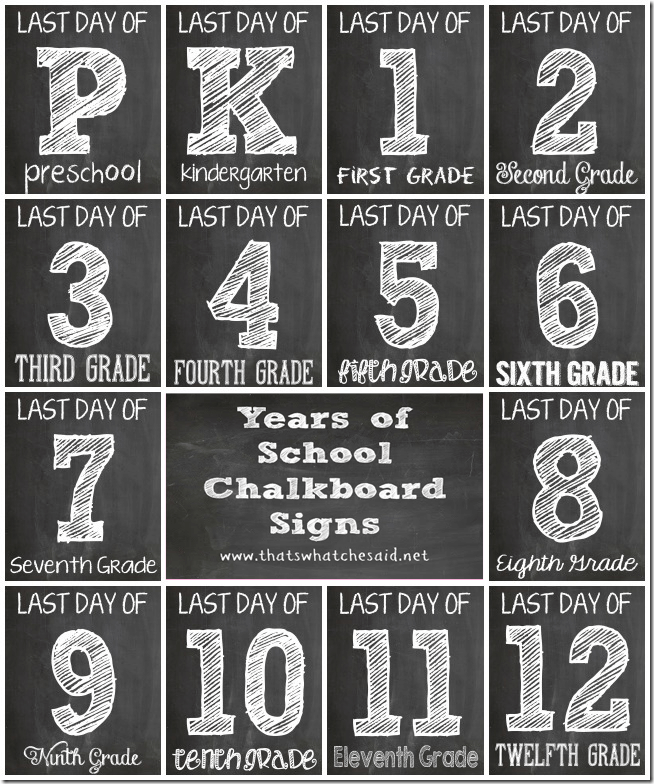 Ask and you shall receive!  Sweet Misty left me a comment on my Free Chalkboard First Day of School Signs post that she used them for her kids but wanted ones for the LAST day!
It would be super cute to have both the first day and the last day of school pictures!  To see how your little ones have changed throughout the year!  It's amazing, isn't it?  How fast and quickly they grow?!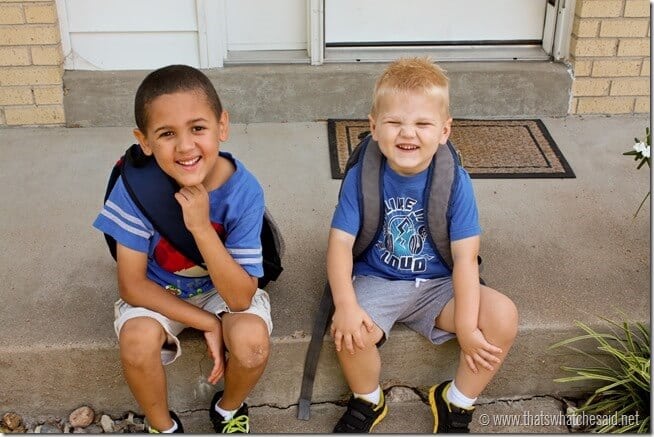 Michael has lost 3 teeth this year so far and so his little smile is totally different than at the start of the year and Ryan, I swear, grew a foot in height!
Supplies for Printable Last Day of School Signs:
Cute student (you provide your own ;-) )
I use the HP Envy 5540 and I also signed up for Instant Ink.  You will never run out of ink again and it has been a total lifesaver for me!
Tips for Printing these Free Last Day of School Chalkboard Signs:
Use Cardstock.  Regular printer paper is too flimsy when all that black in prints onto it.
Set your printer paper selection to Cardstock or 80# paper. This will tell your printer to adjust for the thicker size when grabbing it and feeding it through.
Under the Layout settings, be sure to print "fill page"  that will print as close to the edges as your printer allows.
I made a Preschool and a Pre-K sign as well as each of the numbered years of high school as well as the terminology years (freshman, sophomore, etc.)  As always these are free for personal use only and may not be redistributed or republished in any way.  I appreciate your help with this!
Download LAST Day of School Chalkboard Signs Here
New members, simply sign up for my email list by entering your first name and email address to download these files.  Returning members may enter the Freebie Library password to download!
This download is for personal use only!
If you do happen to snap a photo of your little one using one of these signs or my First Day of School signs, be sure to share with me on my Facebook Page or tag me in your Instagram pictures!  Use #thatswhatchesaid   I'd love to see them in action!
More School Related Posts you may like: