I heart scarves.  They can make a boring shirt, fun!  Here is how to make your own Ruffle Scarf from a T-shirt!  You can be festive for the holidays or you can make one for your girlfriends!  They are so easy and so cute, it will be hard to make just one…believe me!

Items Needed:
Big t-shirt (2XL if you can find one!)
Paper plate
Scissors and/or Rotary Cutter
Start off with a giant T-Shirt!  I'll repeat the same thing now as I did when I made my Flower Shirt and my Halloween Shirt…check out the clearance racks at Wal-Mart.  I got mine, size 2XL on a clearance rack in the Men's section for $3.  It was perfect!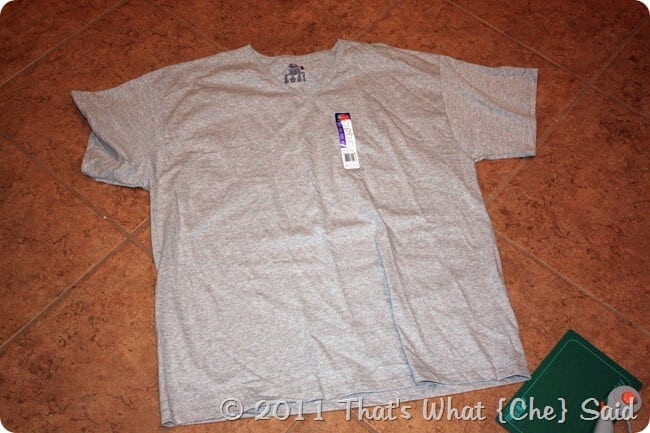 Next using your paper plate as a template, cut out as many circles as you can on your fabric.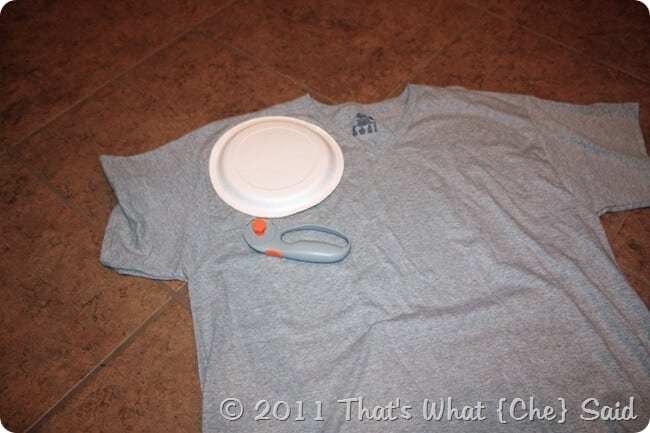 Next what to do with your pile of these: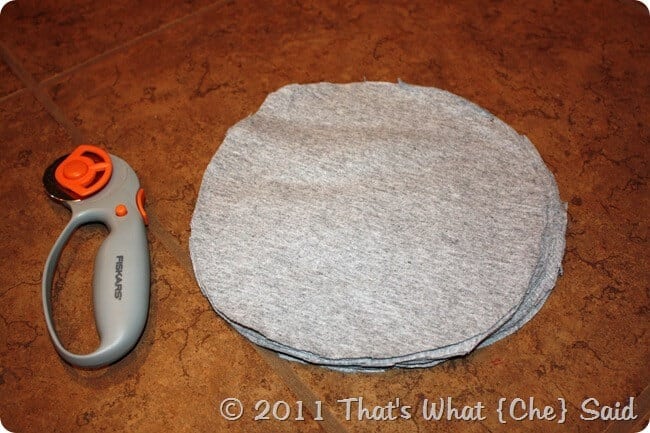 Using scissors, I cut the circles into spirals.  I did two different sizes/widths of spirals.  If you cut your spirals thin, you will make more loops around the circle and your resulting strips will be longer.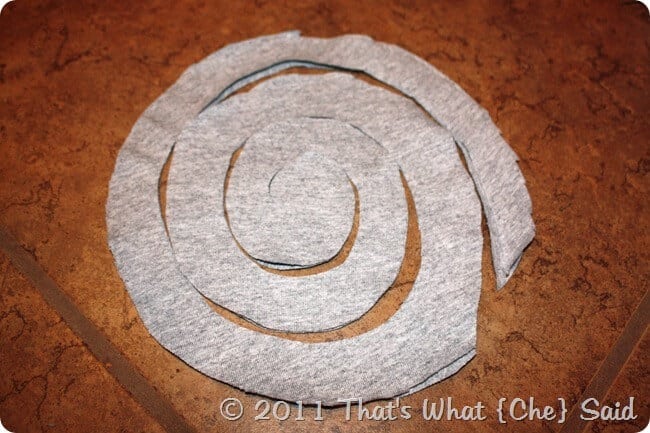 If you cut your spirals thicker, you will make less loops and your resulting strip will be shorter.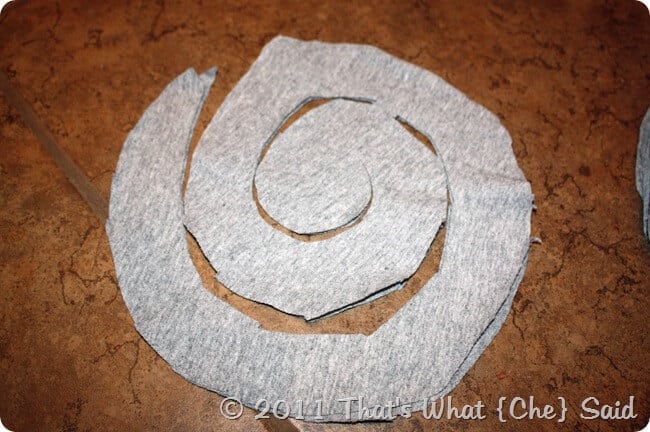 I did 3/4 of my circles, long (thin spirals) and 1/4 of my circles short (thick spirals).  I think this will give your scarf depth rather than all the strips being the same length.  Once all your circles are cut into spiral strips, pull on the ends of the strips so that the t-shirt material curls.
Since the lengths are different, I found the center of each strip.  I used a door knob as my holder!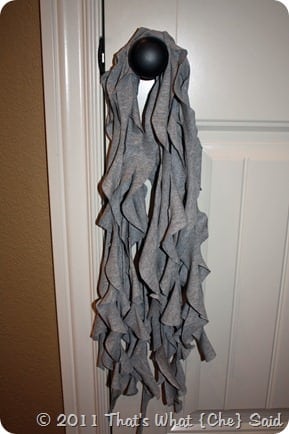 The center of the scarf strips will go behind your neck.  To gather I simply took one of the ruffles and looped it around the bunch and tied.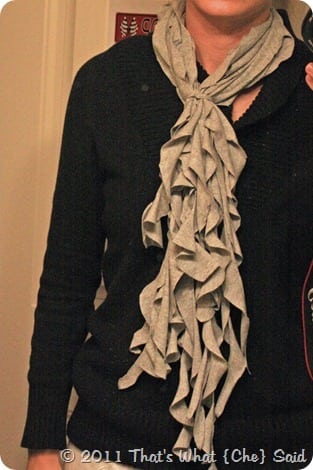 You can leave it as is..OR…remember the tutorial on the fabric flowers I shared the other day???  Well…..you can add one of those to an alligator clip and attach!  Here is one I made that I added!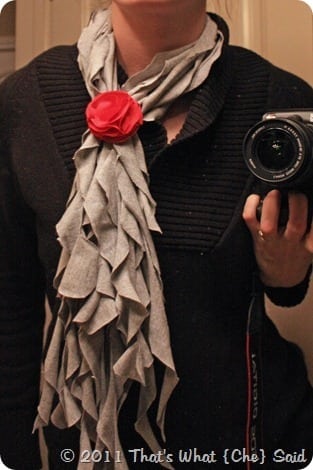 Please don't mind the fact that my sweater is hardly the sweater you'd wear a scarf with and the fact that it is covered in lint from just folding a huge batch of towels!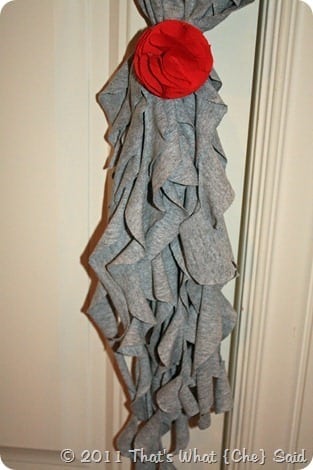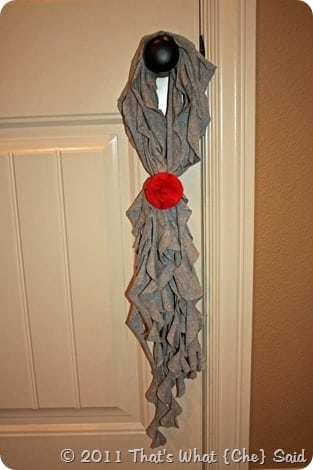 I am loving the ruffles!
If you like this scarf, be sure to sign up to get my posts delivered straight to your inbox.  I promise I won't spam you :)  Then you will be up to the know in whatever fun project I am doing!  I'd love to have you along with me!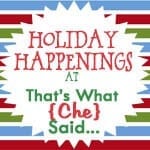 Linking Up Here