Whip up the best DIY Easy Valentine Keepers with some inexpensive disposable plates and a bit of creativity!  These easy valentine keepers are a must have for any class Valentine's Day party!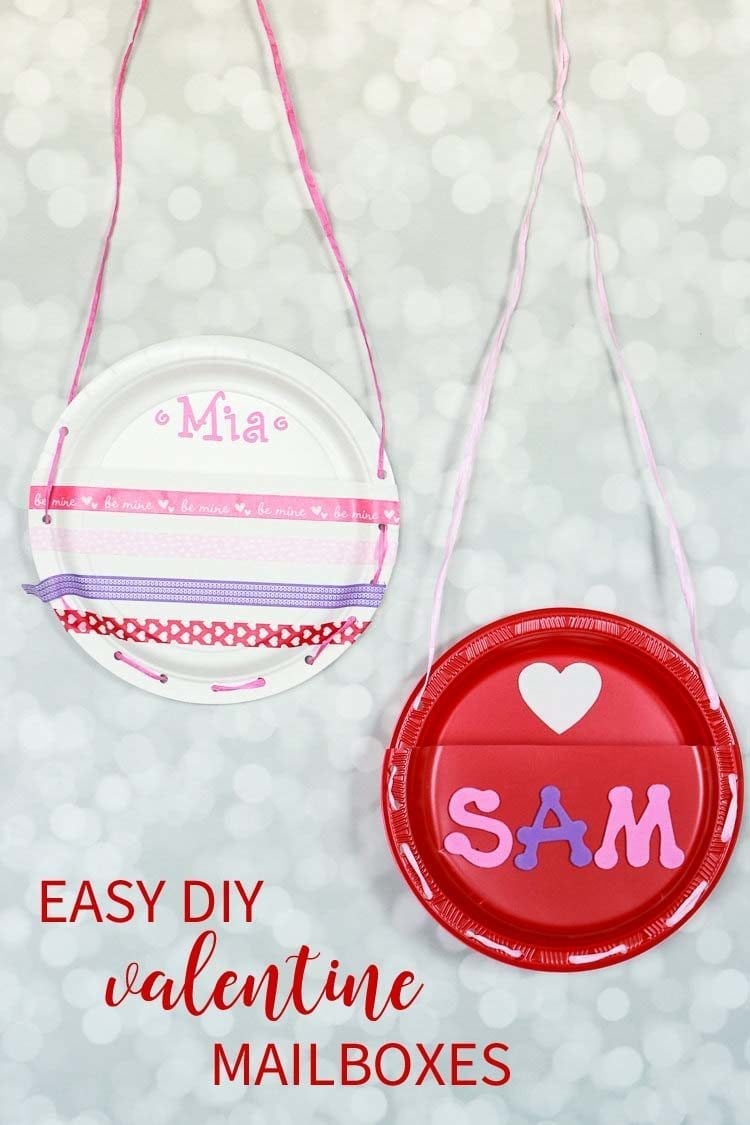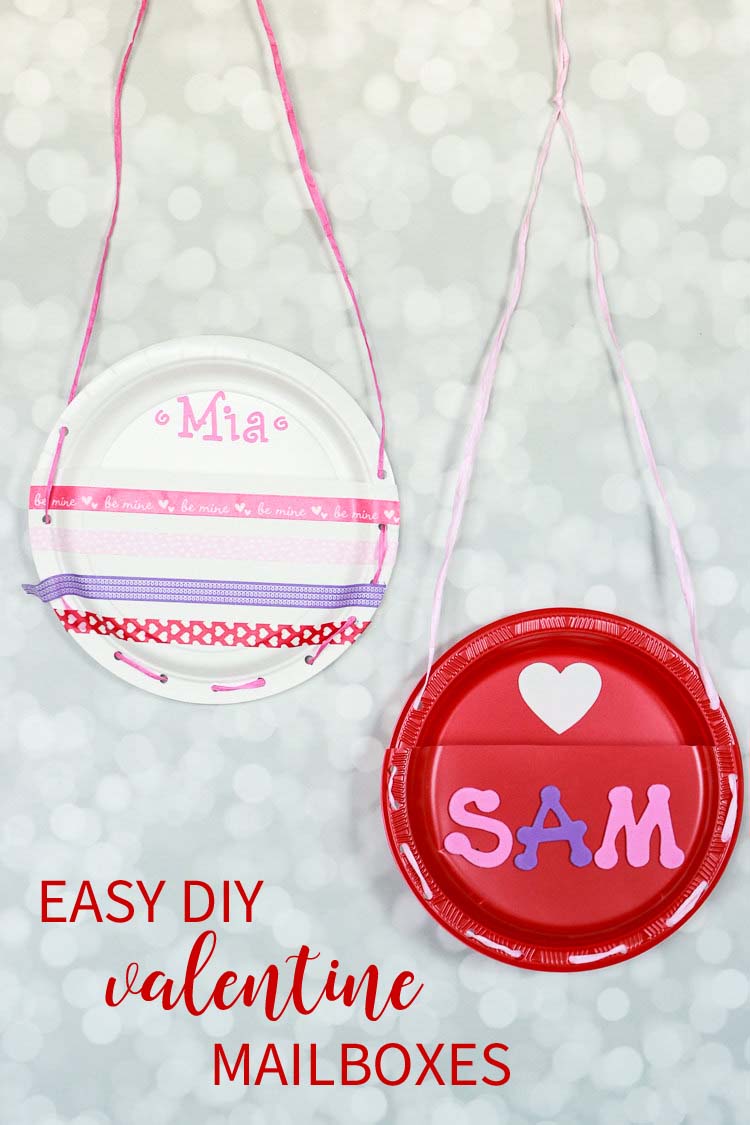 We have all been there before.  The night before your child's class Valentine's Day party and you are trying to put together a valentine mailbox or valentine bag to keep all the valentines contained as students share with other classmates!  Well worry no more!  These EASY Valentien Keepers are perfect!
Supplies for Easy Valentine Keepers:
*When purchasing disposable plates, be sure that the plates are the same color on both sides.  Some are colored on the top but white on the back.  You want ones that are colored on both sides.
Start out with 2 plates and cut one of them about 1/3 from the top, straight across.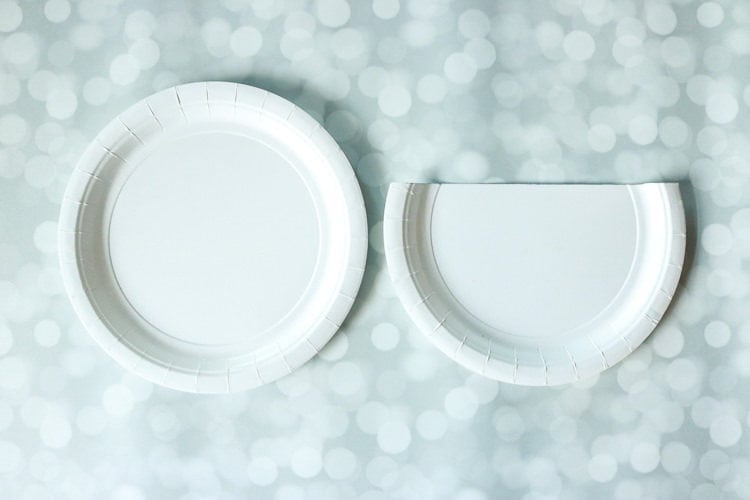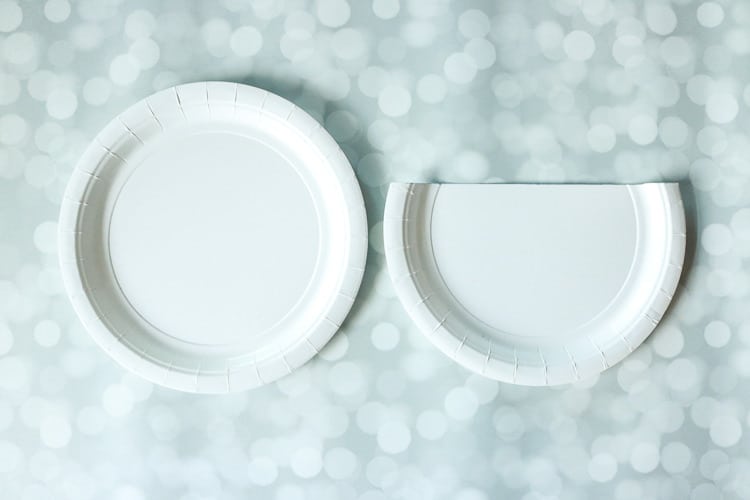 Next flip the plates on top of one another with right sides facing in.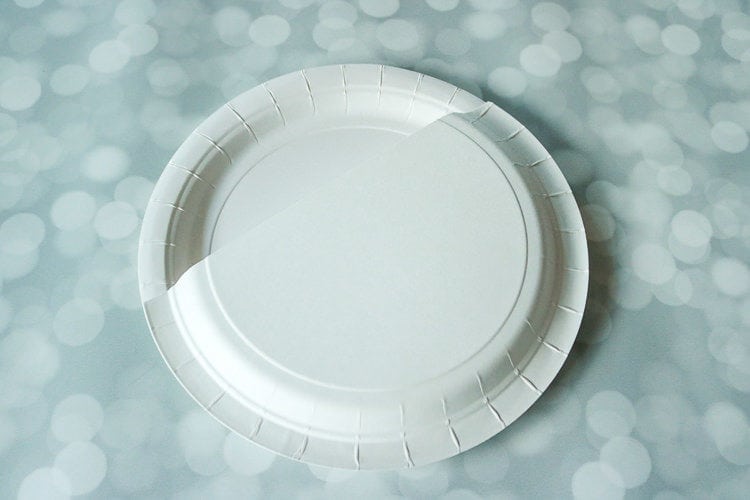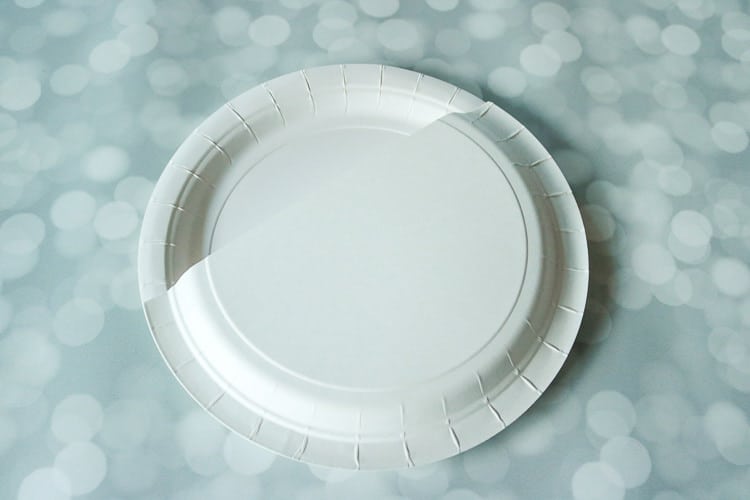 Using a hole punch, carefully punch BOTH plates along the rim of the plate every inch or two.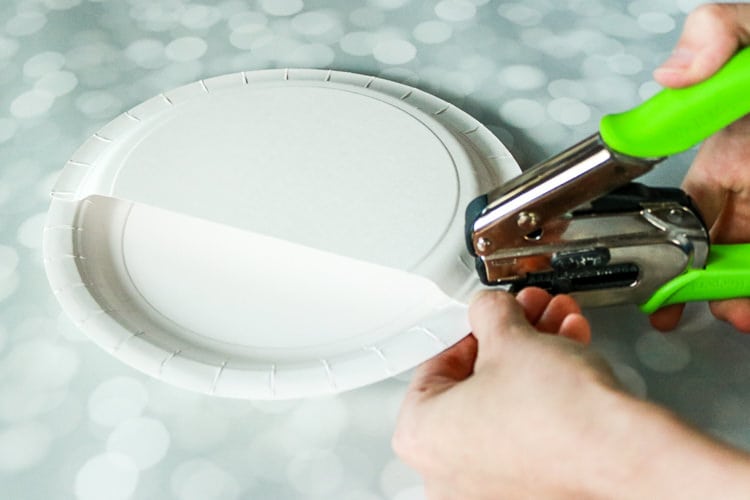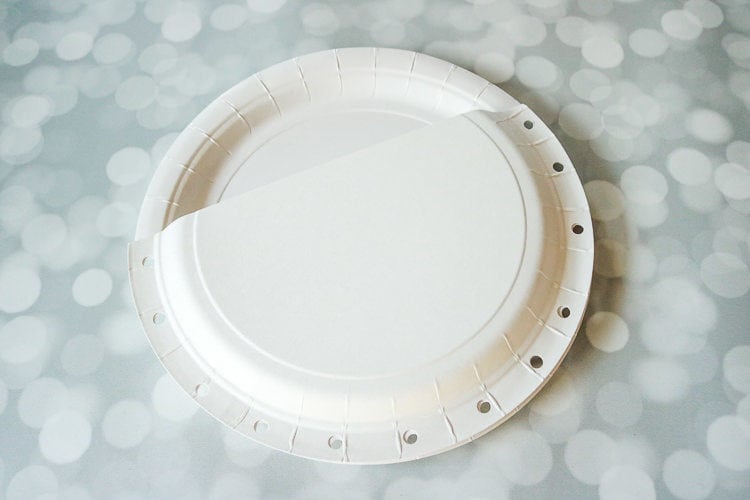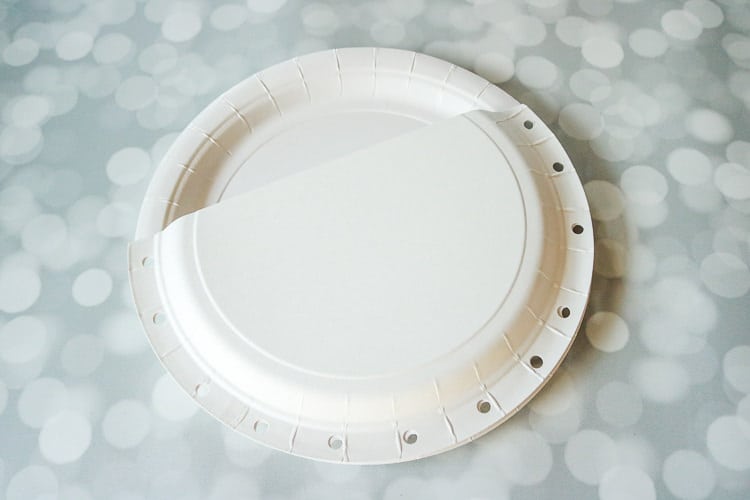 Using Ribbon or Twine, thread it through the holes to secure both halves together.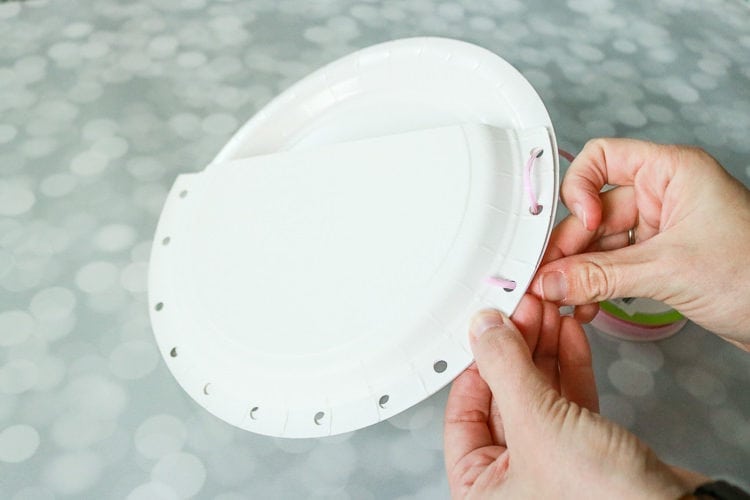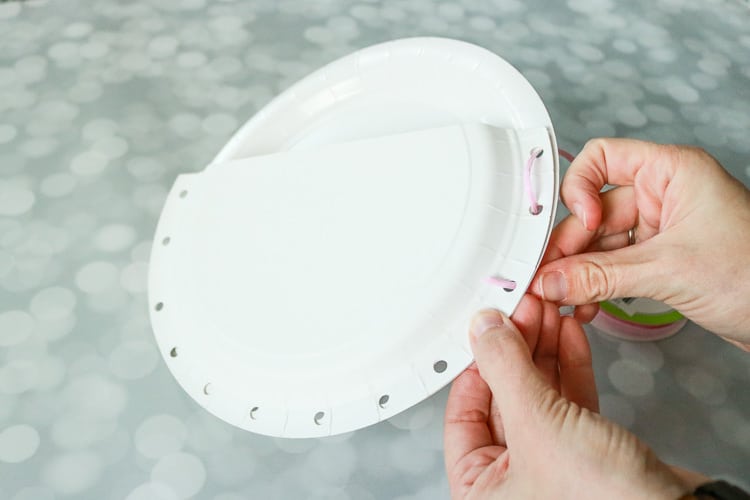 Keep a few feet of ribbon on each end so that you can tie a knot at the top to hang.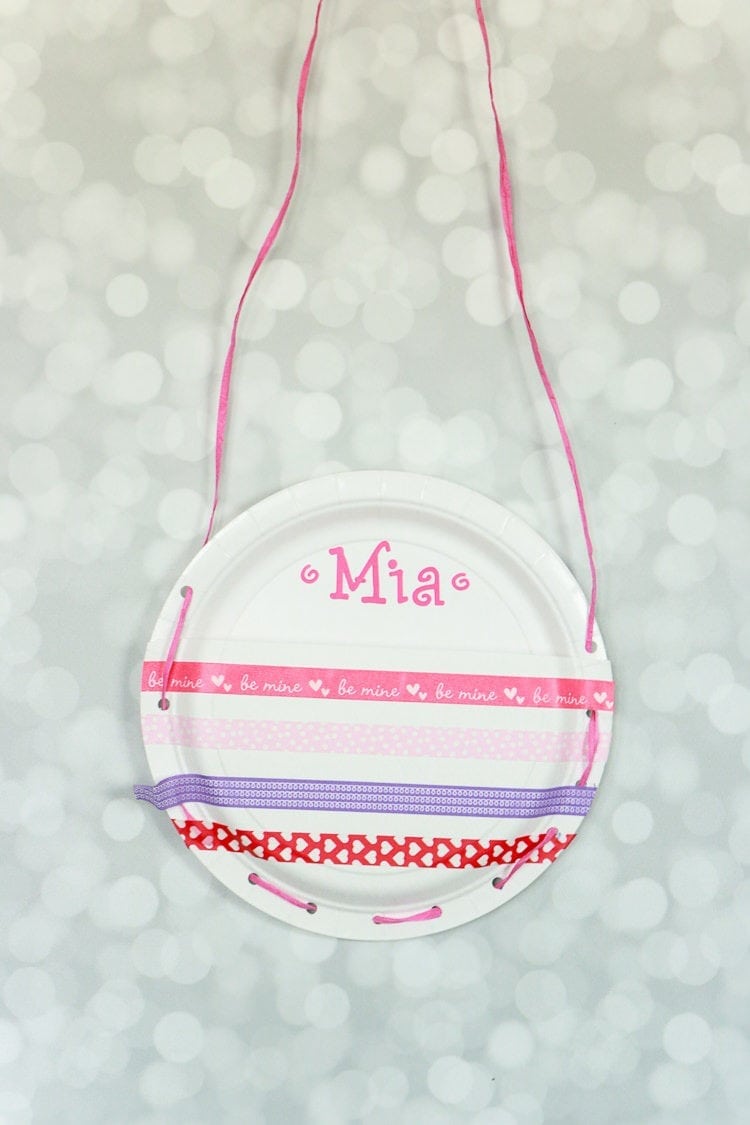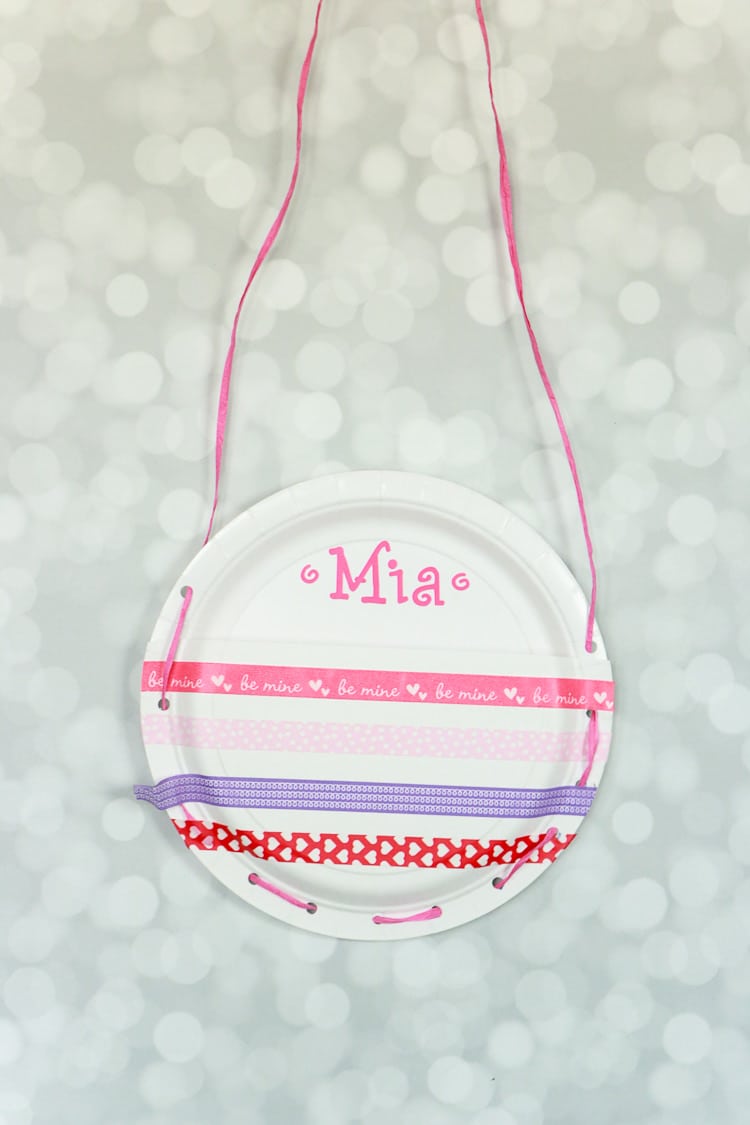 Then Decorate!  Get any supplies you may already have or Amazon or Dollar Tree are great places to find awesome valentine craft stuff!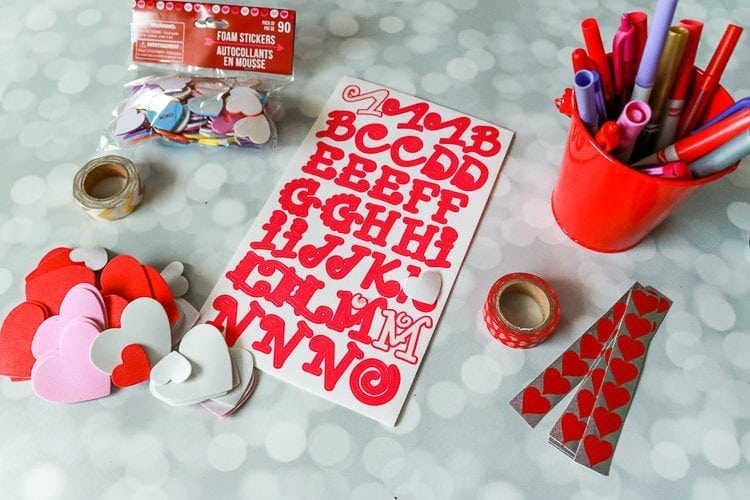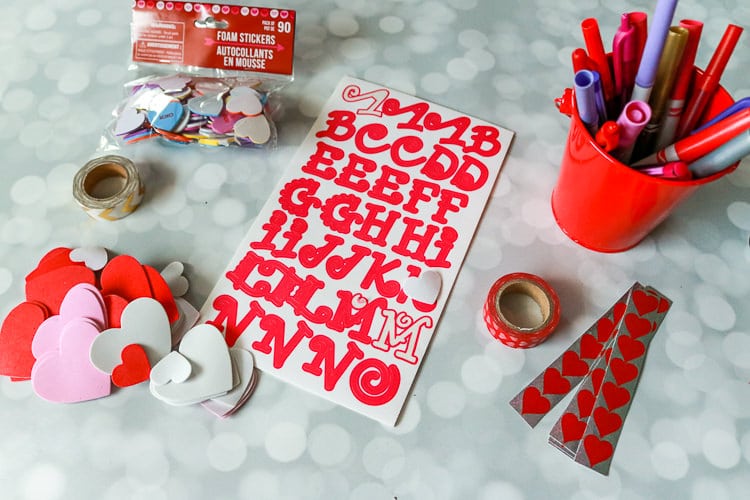 You can use Foam Letters or stickers to spell out names!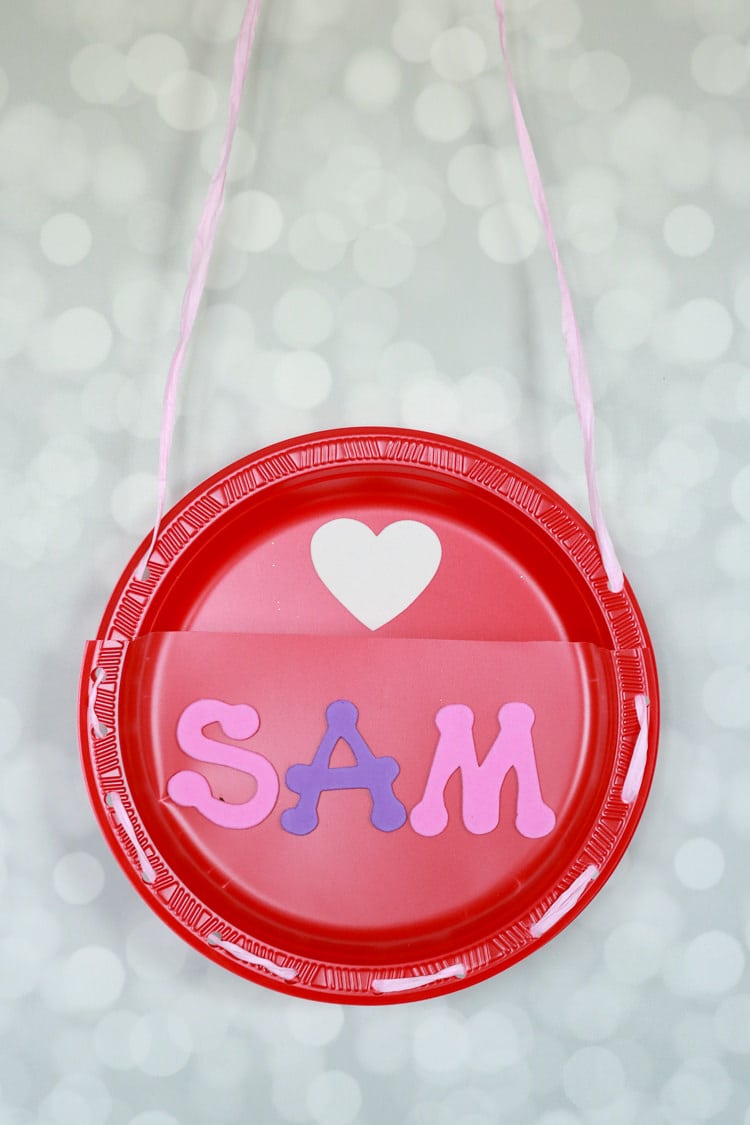 The two plates together make a great little pocket for Valentine Cards!
If you need some Valentine Cards also check out all my Printable Valentine Cards including:
Join my community of busy parents and get my new posts delivered straight into your inbox!
Pin These Easy Valentine Keepers