I wanted to make a cute and tasty favor for everyone to take with them as they left Ryan's Teddy Bear Picnic Birthday Party.  I decided on Oreo Cookie Pops!  Super easy and super tasty!  They were a total hit!  I individually wrapped them and placed them in a basket by the door so people could grab them on their way out!
How to Make Oreo Cookie Pops:
I started with a package of double stuff Oreo cookies and a package of Popsicle sticks.  I carefully inserted the sticks into the center of the Oreos making sure to hold both cookies sides firmly while I pressed the stick in.
Note: If you don't hold the cookies, they separate from the center icing when you pop the stick in.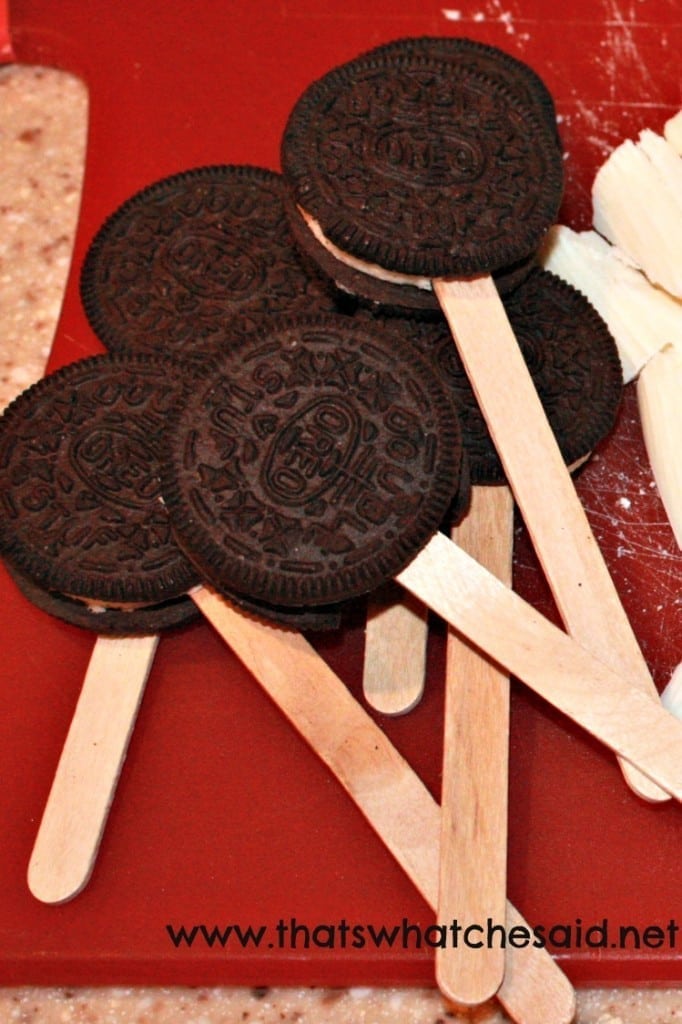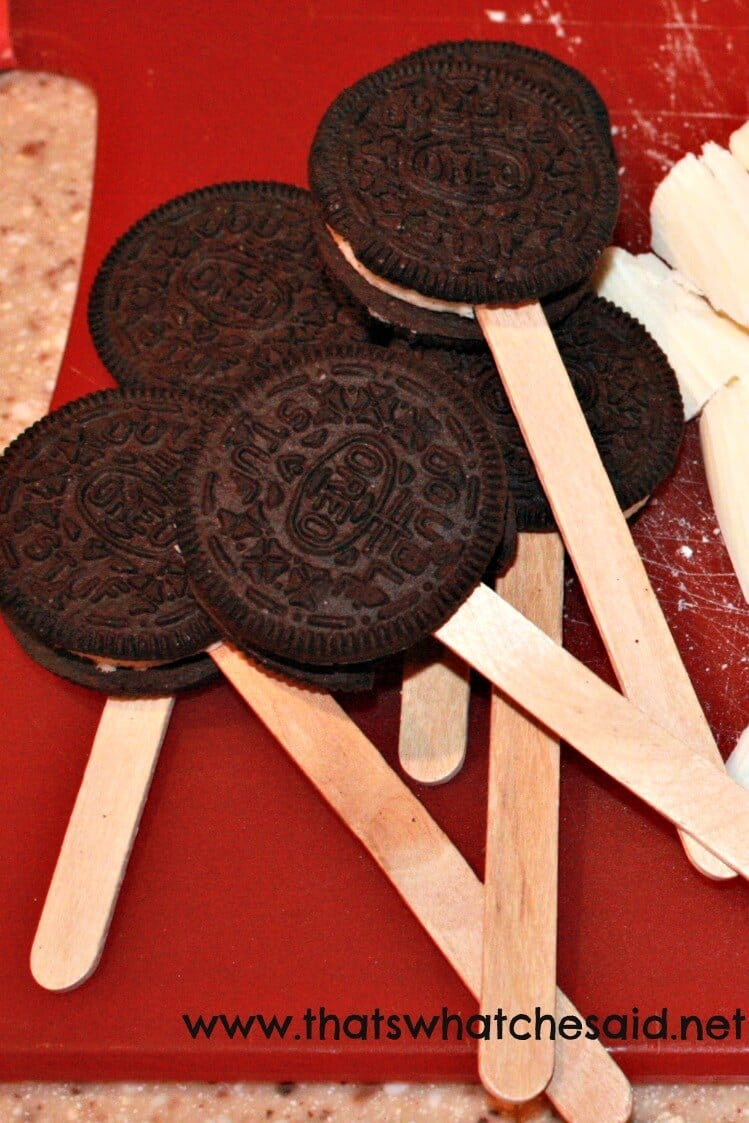 Next I chopped up 3/4 of a brick of Almond Bark and followed the directions on the package to melt it.
I started off by dipping the entire cookie in the white chocolate, but since the chocolate was warm it would actually melt the Oreo's center icing and they were falling apart so I chose to just ice the tops of the cookie pops instead.
I placed all the pops on a wax paper lined cookie sheet and iced the top sides of all the cookie pops.   Before the chocolate dried I added some sprinkles and then placed the cookie sheets in the refrigerator to chill and allow the chocolate to harden.  While the cookies were chilling….literally…I cut down some gingham paper liners I found on clearance.  They were super cute but pretty large.   I also trimmed some pipe cleaners in quarters for the ties.
I then took the chilled cookie pop and placed it on a small square of the gingham liners and then placed both in a small plastic treat bag and twisted secure with the pipe cleaner.  Wah-lah!  Cookie Pops!
Be sure to check out all my other desserts "On a Stick"…everything is better on a stick!  Like Watermelon Rice Krispie Treats or how about some Hot Chocolate on a Stick or some super cute Graduation Cap Pops?  They are delicious!