This is my first year decorating for the 4th of July.  I said it previously, I am not sure why because I love the 4th!  Here is how I pulled all my projects together and created a mantle for next to nothing!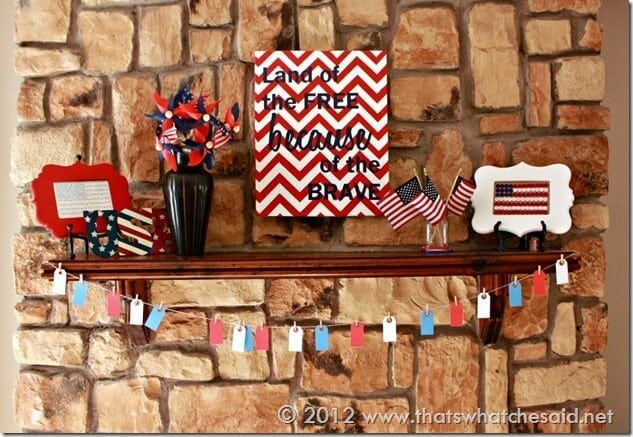 (please don't mind the messed up garland…the photo below explains it! and I didn't catch it in time!)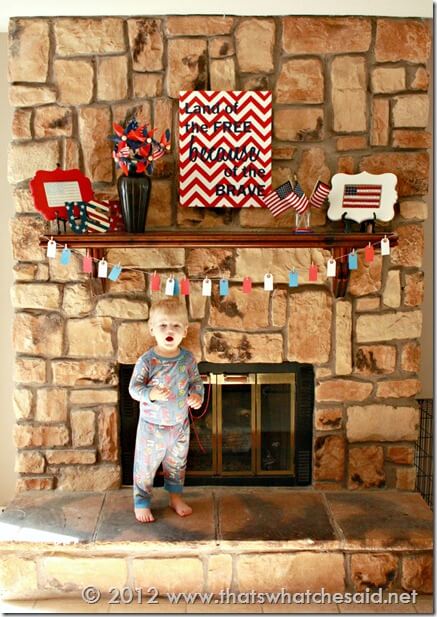 I used my framed Button Flag Art next to a Mason jar full of flags.  What's more Americana than a mason jar full of flags?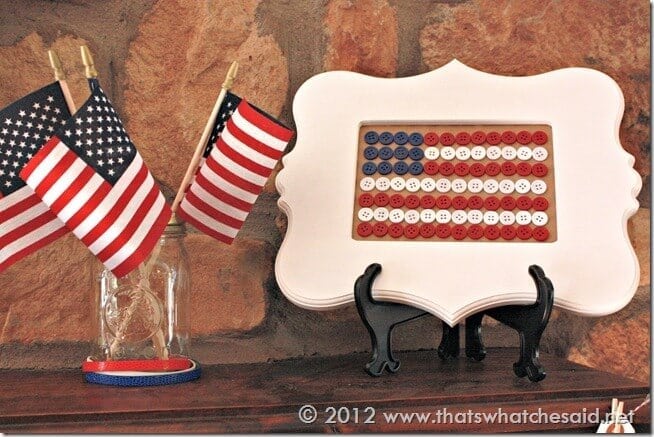 The red, white and blue rings at the bottom of the jar are actually buckle up bracelets!  (they slid down, I had them a bit higher—bad photo day for me!)  I picked those cute guys up at Mindy Mae's Market.   Along with the tags that I used for my garland below!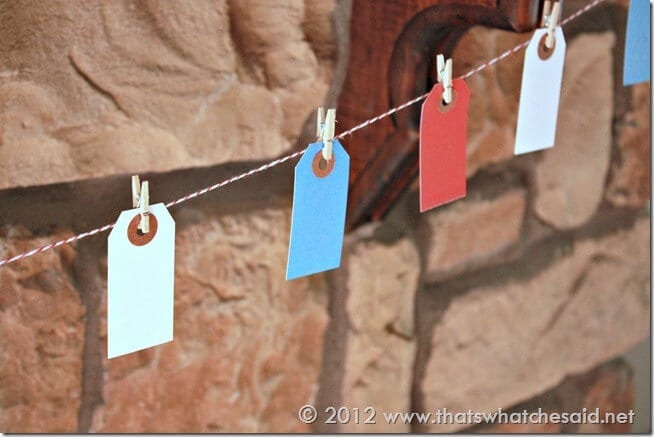 Regular paper tags clipped onto twine with teensy tiny clothespins!  Doesn't get easier than that!   Front and center is my Chevron Canvas Art that I just finished and am in total love with.  I know I am really late to the chevron fad!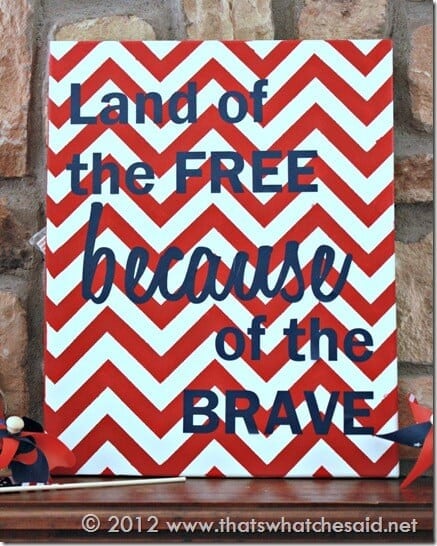 Then a simple decorative vase, I already had filled with patriotic pin wheels I picked up in the $1 section at Tar-Jay!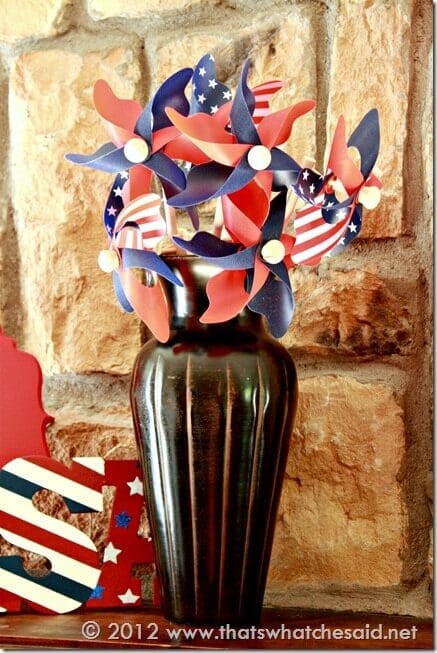 On the left we have the Free 4th of July Printable I made as well as a USA sign I found at Dollar Tree!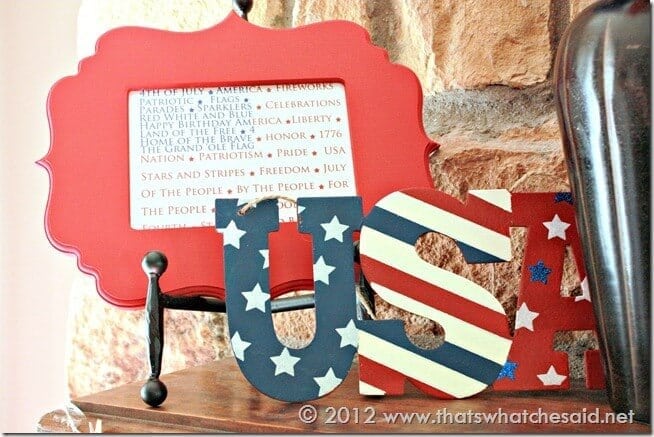 So there is my first 4th of July Mantle!  I am happy with it!  Best part is that most if it can be used again for Memorial or Labor day too!  You know I LOVE multi-tasking decorations!!  :)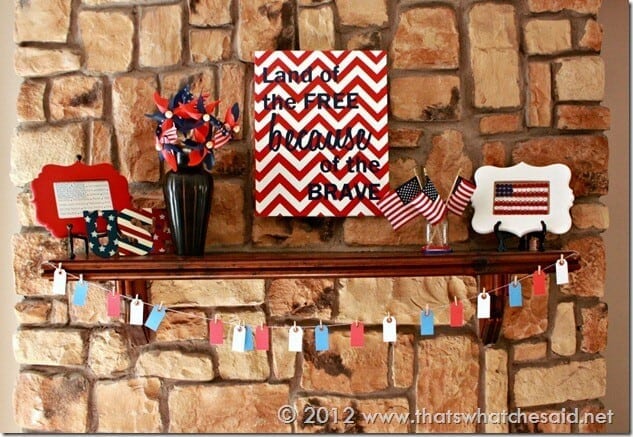 I hope everyone has a SAFE and fun 4th of July nest Wednesday!
Linking Up Here