I love the 4th of July!  I am not sure what I like the most?  Fireworks? BBQ's? Red White & Blue?  I am not sure but I love it!  I made this flag printable to adorn my mantle. I thought maybe you'd like to print and decorate with it also!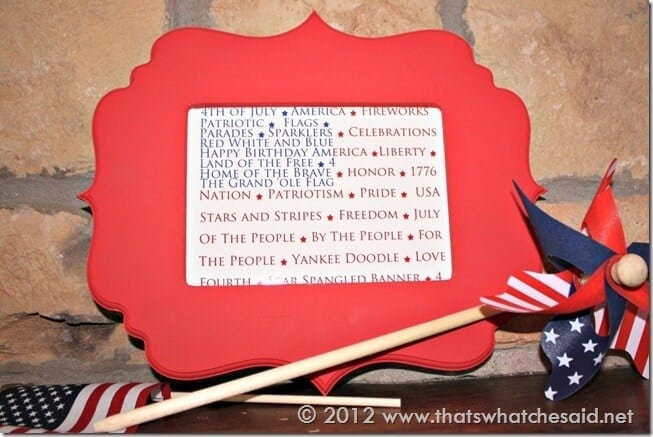 This would also look super cute Mod Podged into the inside of a serving tray!  Or print one of the smaller sizes on cardstock and use for a Card to your 4th of July host or hostess!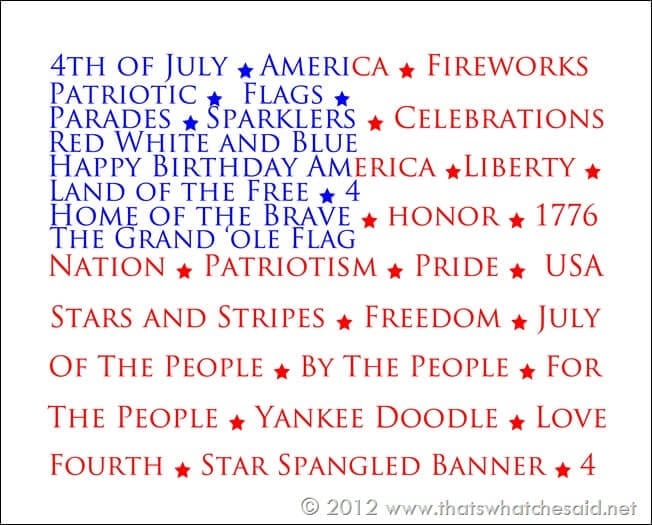 As always it is available in 4 sizes and it is FREE for personal use only!  If you are new here (Welcome!)  and be sure to check out all my FREE Printables!  If you like this print, consider following me on Facebook or Twitter or signing up to get my posts delivered to your email.   Click on the link below to choose your size and download your copy without a watermark! 
Free 4th of July Printable
I hope everyone has a festive, SAFE, 4th of July!  Be sure to say a special thanks to the armed forces and public service workers who keep our country safe and FREE!