This is the first year that I am really decorating for the 4th of July.  That sentence is very strange to me because the 4th of July is one of my favorite holidays so I am not sure why it took me so long to decorate for it?  Anyway…Michael and I made this really cute, really simple Button Flag Art for our mantle.  This would be a great idea if you are looking for some craft ideas for your kids!  Michael loved it!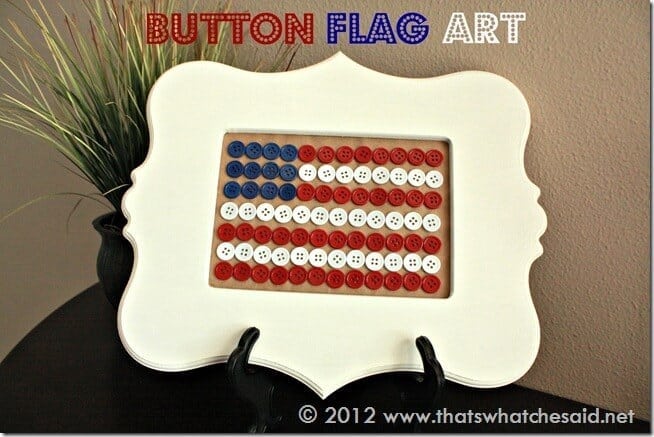 Items needed:
Assortment of Red, White & Blue buttons
Glue
Kraft paper or a brown paper lunch or grocery bag
Frame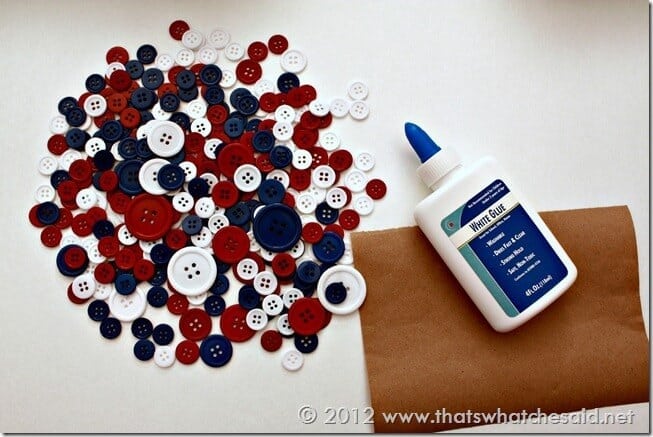 I started out by cutting out a 5 x 7 square of Kraft paper (a paper bag will work great too) and inserted it into the frame I chose to use.  Then mark your corners so that you don't place buttons where the frame overlaps the "photo area"
Next, we got to it!  Michael helped me sort through this awesome bunch of buttons I purchased from The Plaid Barn.  We chose a size and then picked through the bunch to get a collection!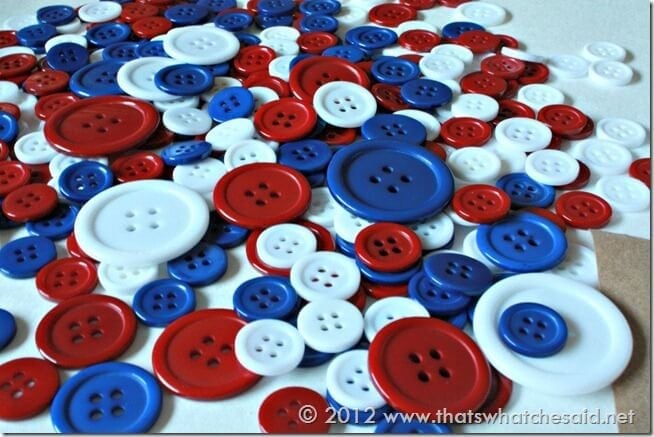 Then I made some thin lines with school glue and we placed all our buttons!  Once dried, I put it in the frame and on the mantle it went!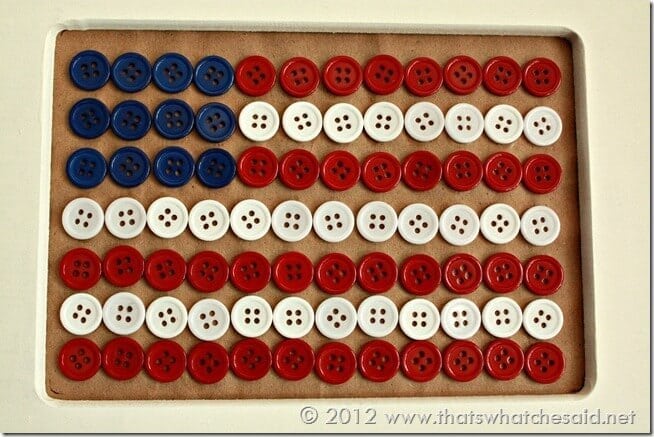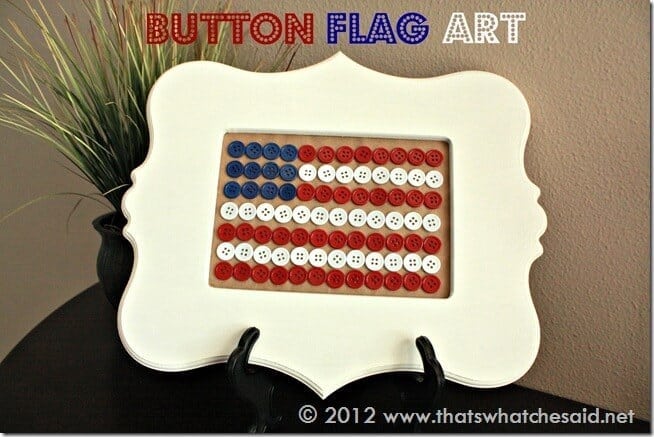 If you missed my post yesterday, click over to get your FREE Flag Printable!  Apparently I am loving Flags at the moment :)
Linking Up Here