So I may have mentioned before that my new craft room will be shared with the washer and dryer and that's fine by me.  I don't mind company but what I do mind are the dingy almond colored light and outlet fixtures in the room.  Yuck.  I just planned on switching them out for some nice bright white ones when I get around to painting the room.  Then, while making my washi tape clothes pin magnets, it hit me!  Why not washi tape the outlet covers???  My craft room (we will just call it that from now and leave the laundry out of it!) is a place for color, creativity and inspiration, right? Right!  So why not make the ugly plate covers purrrrrrr-ty?  I think I will!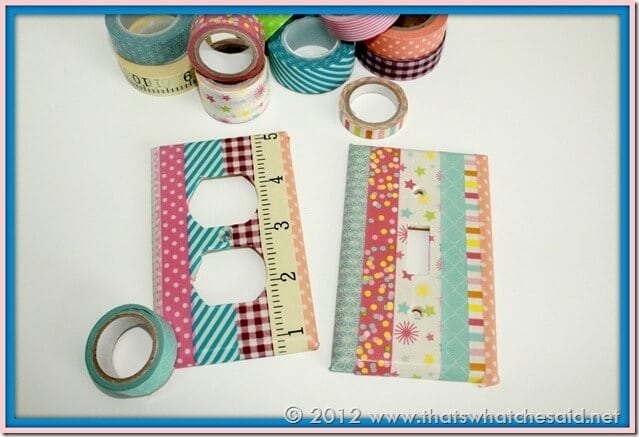 Start out with your washi tape again.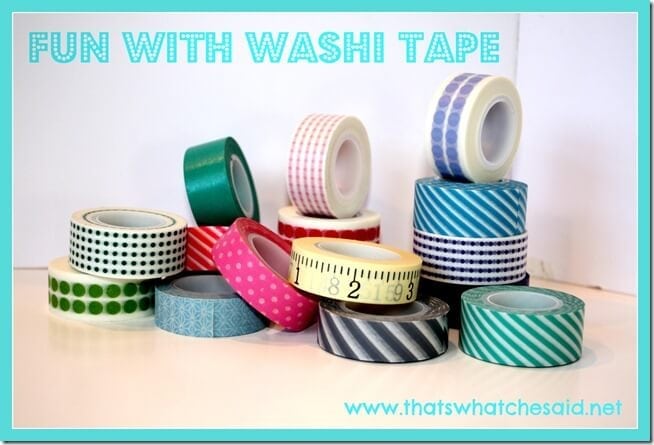 Then take your old covers off the outlets and tape away!  Use an Xacto knife to cut out the holes for the plugs and the light switch.  I also used the Xacto knife to make holes for the screws also.  Don't forget about this step.  If you try to just screw them in without holes, your paper will pull in funny directions (this may or may not have happened to me).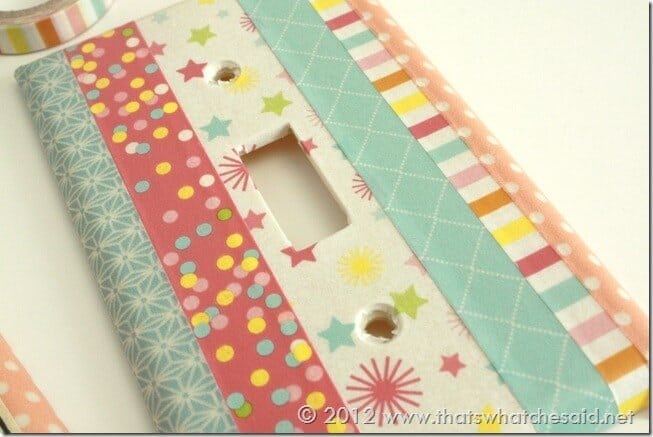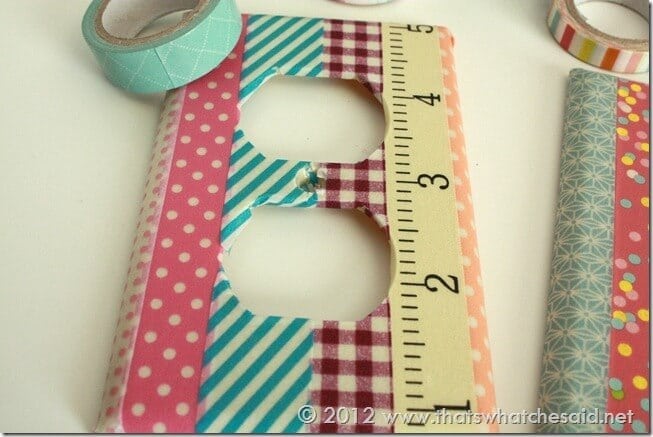 I love them.  Oh and by the way…nothing is safe from Washi Tape in my house now!
Want more Washi Projects?  Be sure to checkout my other Washi Tape Projects also!  Such a great crafting supply!
Want more of the projects I am up to?  Then be sure to sign up to get my posts delivered straight into your inbox!  I pinky promise I will not spam you :)  You don't want to miss out on any of my future fun…or future things I washi tape!  !
 You can also find me on Facebook and Twitter or RSS
Linking Up Here