When you don't have a mantle…use your entryway table!  I accidentally let Freddy take the bin of Valentine's decorations to our storage unit in St. Louis, but I still really wanted to decorate so I made due…even with placement.  No mantle, no problem.  I just used my entry way table. (The next house has a fireplace and mantle! – woo hoo!)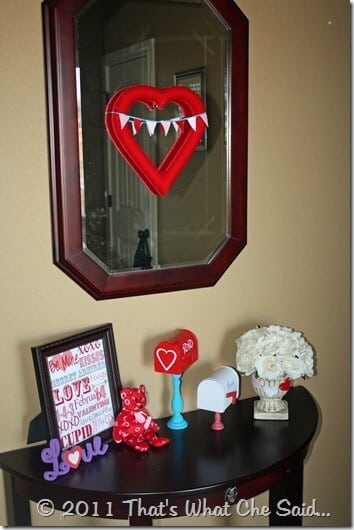 A tutorial for this cute heart wreath is coming soon!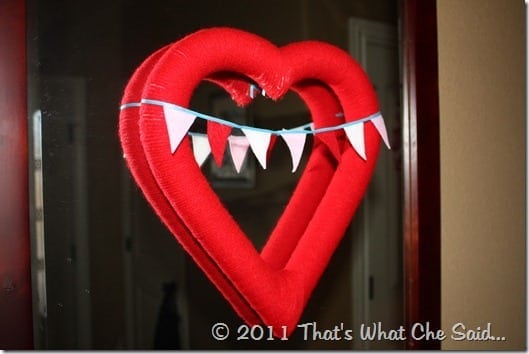 You can print off your own copy of my Subway Valentine's Day Art here!  The XOXO bear came from my best girlfriend years ago and the "Love" sign, I had picked up at the thrift store!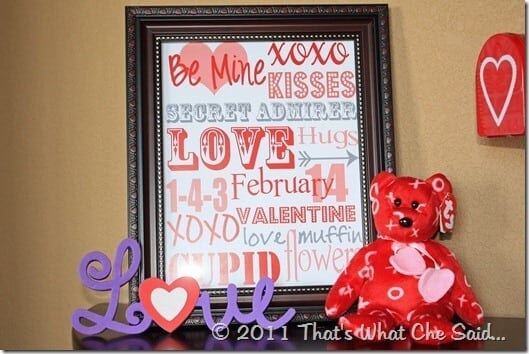 I already made this rose topiary when I moved into my first house right out of college.  It was my first DIY Home Décor project!!  I just re-used it and added cute little felt hearts garland to make it more Valentinesy!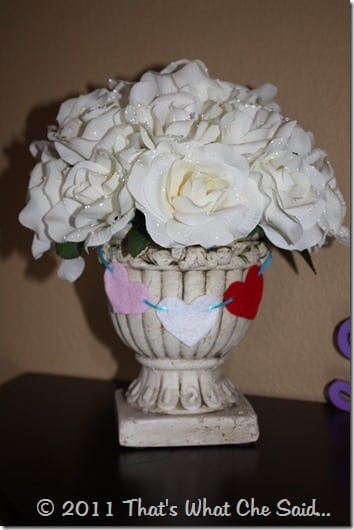 My favorite thing on the table are these cute little mailboxes!  I made these and will share how I did soon!  I also got to crack out my new Cameo to help me with that project (Squee!)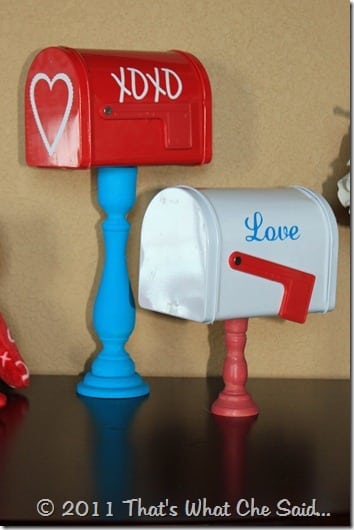 There's my make-shift mantle!  I love walking through my front door and getting a punch of Valentine's day LOVE!  Makes me all warm and fuzzy!