Well…what can I say…I was not on my game when it came to first day of school teacher gifts.  So I figured why not a "First Month Down" gift instead.  By now, the kids have learned their routine, are actually getting to learn stuff besides rules, procedures and housekeeping stuff so why not now give the teacher a little pick me up!  Or that's just my reasoning behind my total lack of being on the ball in August!  Either way, I am happy to share this pencil cup with you all!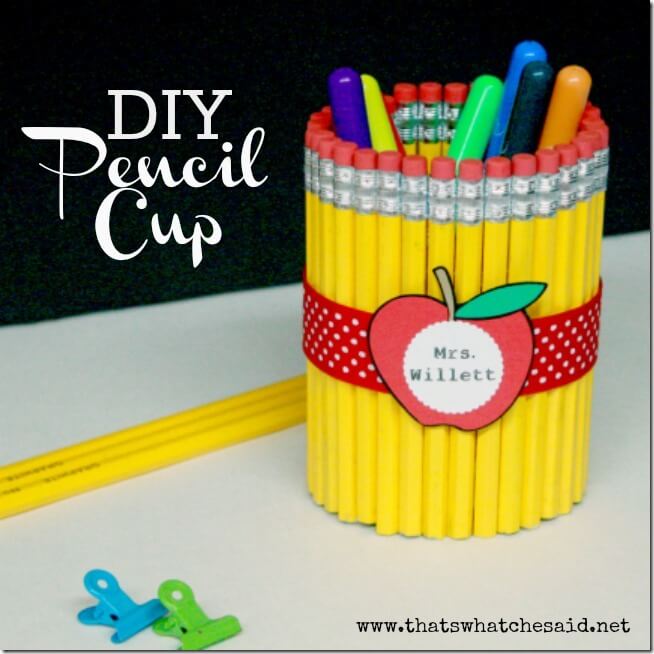 Items needed:
small tin can (the condensed milk can from the frozen lemonade pies worked great!)
Pencils (I used 33 pencils on my 2.75" diameter can)
Gorilla Glue
Rubber bands
Ribbon
Cardstock (red, black, white, brown)
Scissors or Silhouette Cameo
Colored Pens/Markers or silhouette sketch pens
Hot glue gun/Glue sticks
(optional) compound miter saw if you want to shorten your pencils & ruler
I started off by cutting down al my pencils to about 4.5 inches.  I didn't want a pen holder that you couldn't see the pens inside!  I used my compound miter saw and it took no time at all.  You can also saw these by hand very easily also.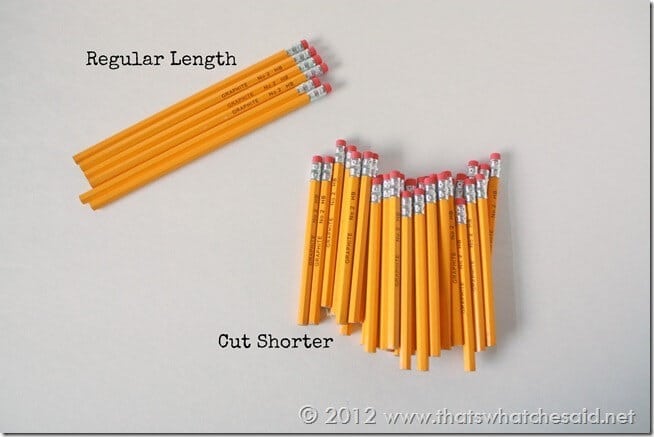 Next I used Gorilla Glue to stick the pencils to the cup.  Then I placed several rubber bands around the pencils and let them sit overnight.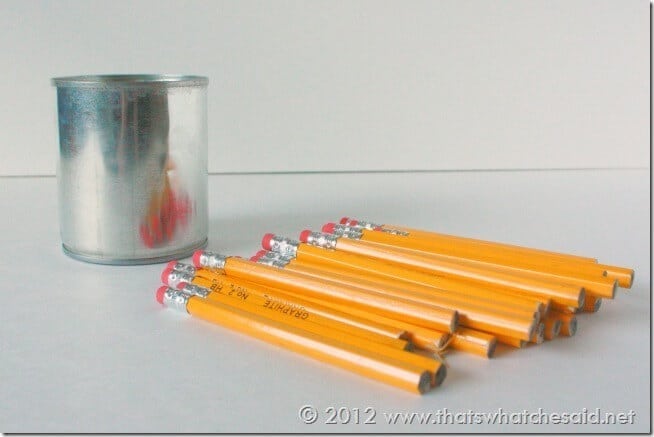 I removed the rubber bands and had this mostly blank canvas to work with!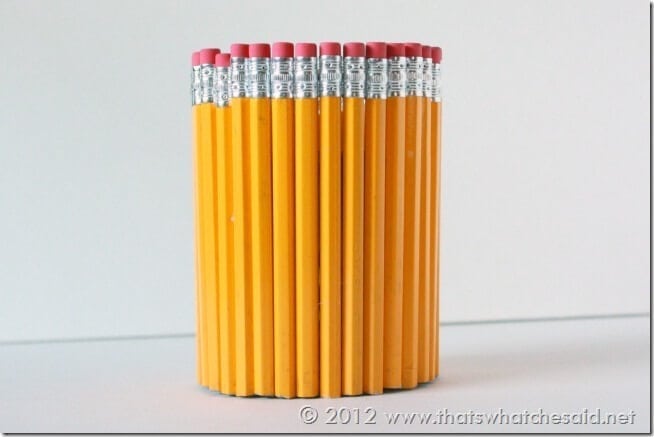 Next I wrapped the center with a piece of ribbon and then wanted to add an apple embellishment.  I used my Silhouette Cameo to cut out an apple.  I also used my Sketch Pens, in place of the blade to write his teacher's name on a small scalloped circle I made for the center of the apple!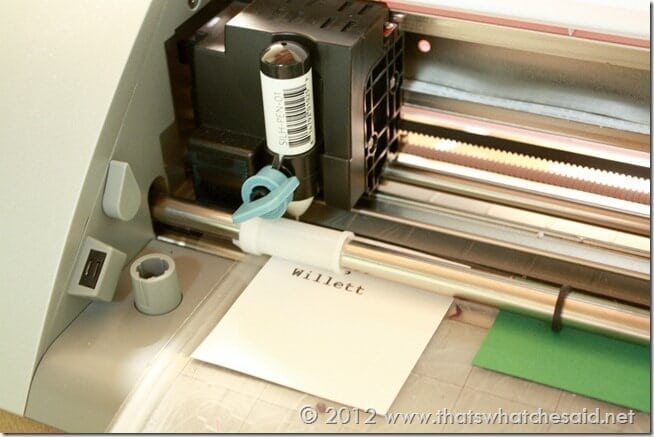 I cut out all the apple pieces and assembled using scrapbooking glue pen and then hot glued it to the ribbon.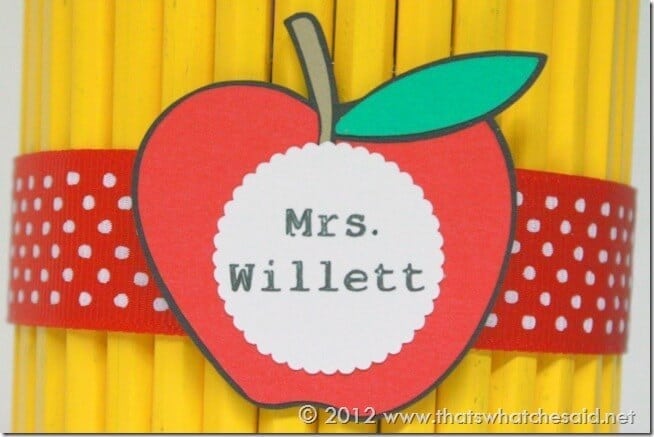 I then made this little poem and also used the sketch pens to write it out and then cut a tag!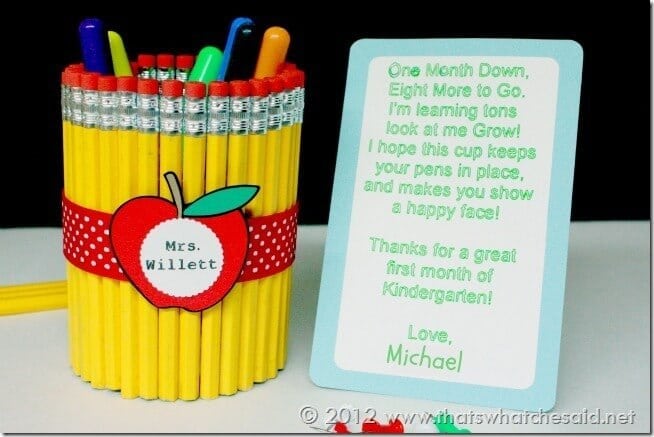 I loved the way it turned out!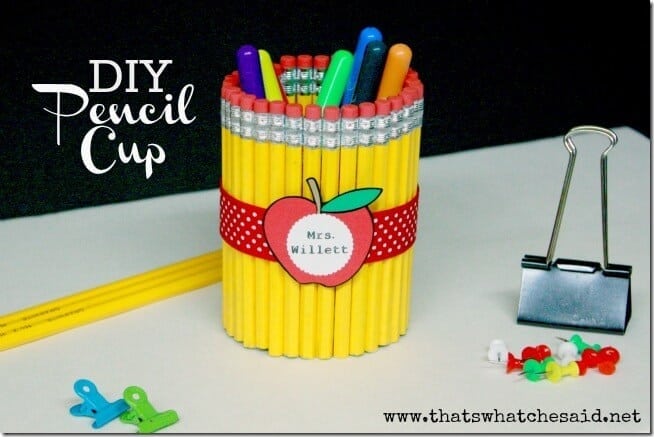 If you do not have a Silhouette Cameo and you have it on your Christmas list…then you better stay tuned to the blog this Friday!  I *might* have a very special (read: super duper awesomesauce) giveaway for you to enter!  *wink, wink*!!
So if you don't already follow me on Facebook or subscribe to my email updates…now is the time to do it!  You won't want to miss this Friday!  :)