Remember I made those cute little Witch Hats for Halloween???  And remember I told you that I was going to re-use the styro-foam cones again for another project?  Well here are my Styrofoam Santa Hats!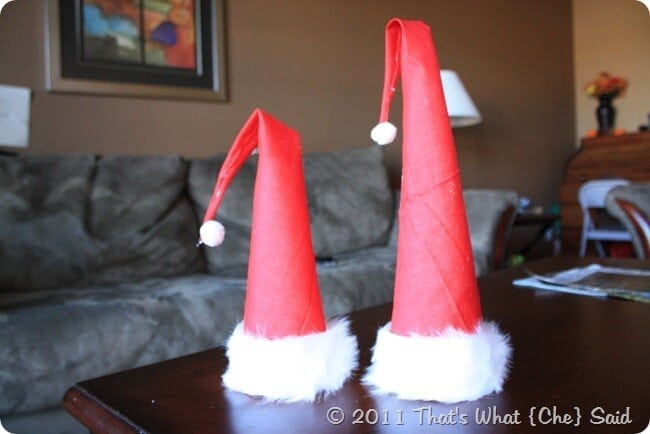 I am a "less is more" type of gal, so any decoration that I can reuse parts so that I don't have to store 17 different cone projects, I am happy about.  I used the "reuse" concept the also for my Turkey Wreath.
Let's see how you can make some of these for yourself!
Items Needed:
Styro-foam cones (any sizes)
Red fabric.  (I used a red handkerchief from Hobby Lobby)
Fur trim (found in the ribbon section)
White Pom-Poms
Hot Glue Gun/Glue Sticks
Scissors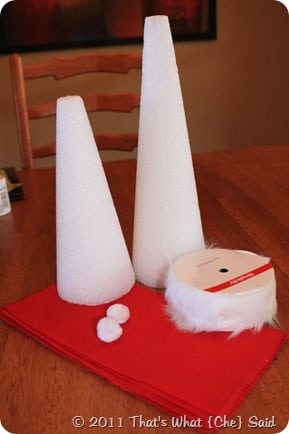 I followed the same method as when I created my Witch Hats.  First I placed the cone along the edge of the fabric and then "rolled it" along the fabric and traced the bottom line of the cone with a pen.  Then cut out.  I repeated with the smaller cone.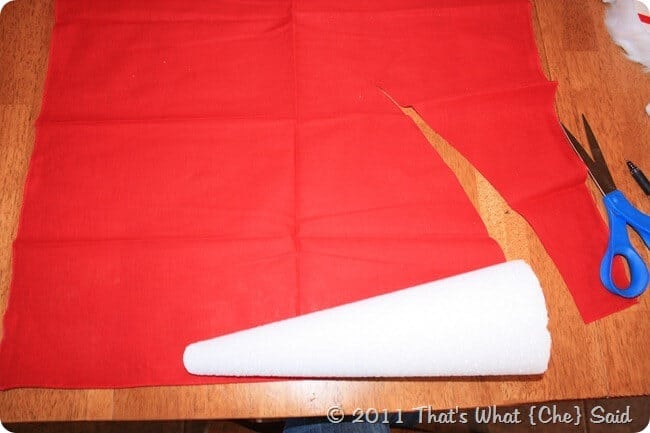 This then give you two "triangles" of fabric for your cones.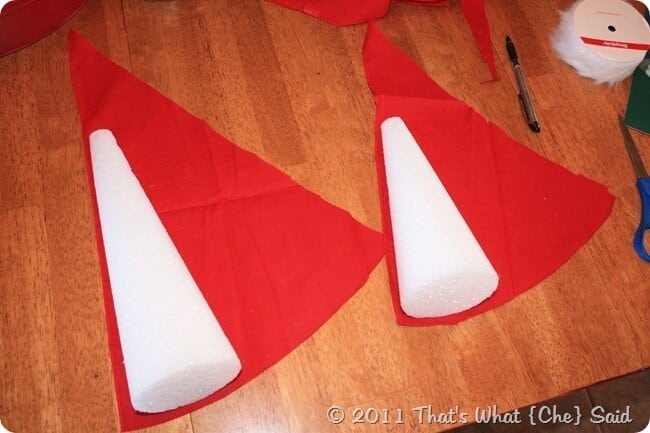 I then used hot glue to seal the seam running up the height of the cone.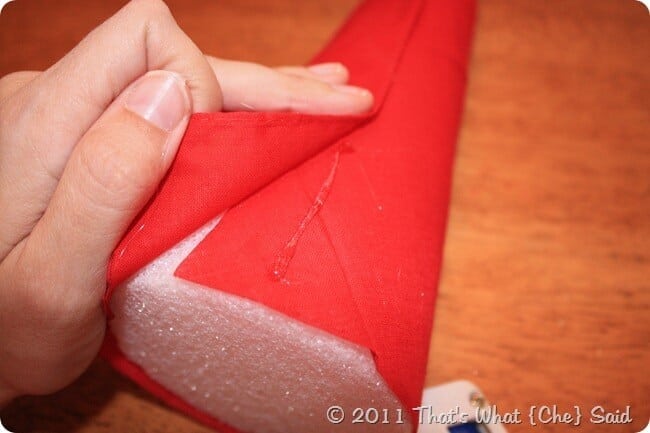 I wrapped the bottom in the fur trim and hot glued and then hot glued the pom-poms to the tips of the hats and bent the tops over.  You can also leave these straight up but I kind of like the bent look!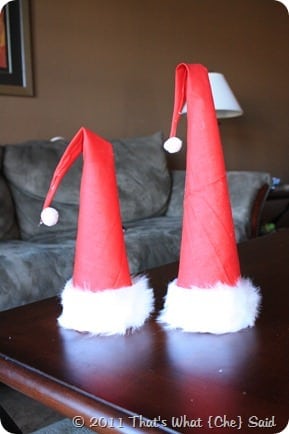 Super cute decorations to add to a mantle, or as a centerpiece or even just on one of your end tables.  Since we followed the same method as before, these little Santa hat "slip covers" slide right off and you can reuse the cones back for the witch hats or another project!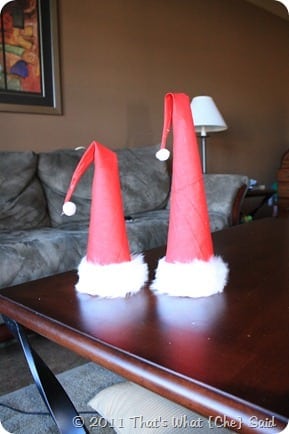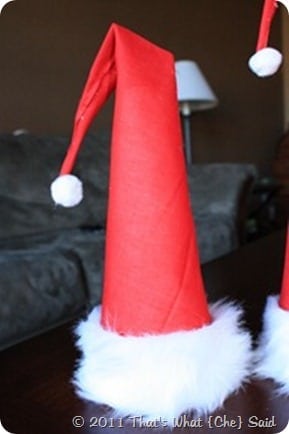 Oops!  I maybe should have ironed out the folds in my handkerchief first!  Make sure to do that when you make your own!
Don't forget to link up your Holiday projects, table settings, mantle displays, recipes and handmade gift ideas to my Holiday Happenings Link Party!