I wanted to share a really easy and fun wreath that will spruce up your front door for the upcoming Labor Day weekend!  I think Labor Day is kind of forgotten!  You can also re-purpose this wreath for Memorial Day Weekend and also 4th of July!  You all know how much I love décor that serves multiple purposes!  (if you are new here, welcome, but I like décor that serves multiple purposes!)  There now everyone is in the know!  :)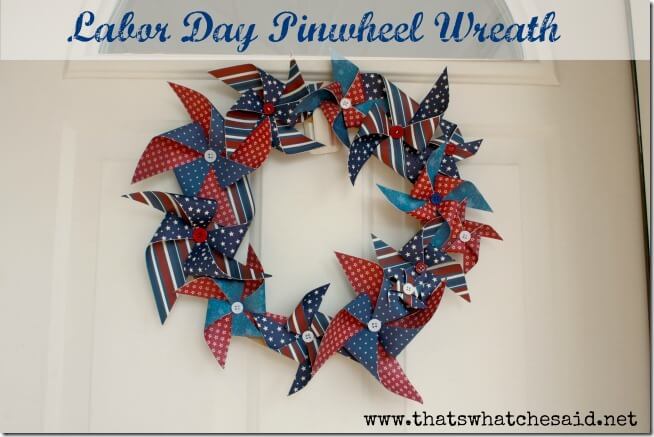 You can read about how to make a pinwheel from my post on Ryan's first birthday party.  I altered the tutorial just a bit in that I used a glue runner to adhere the two scrapbooking papers together and I also used embroidery floss/needle to connect them in a pinwheel shape and keep the button in place!  This was a great project for me do while catching up on some Burn Notice once the littles went to bed.  I just attached the finished pinwheels to a flat wreath form with some hot glue and what do you know?!?  Something cute for my front door!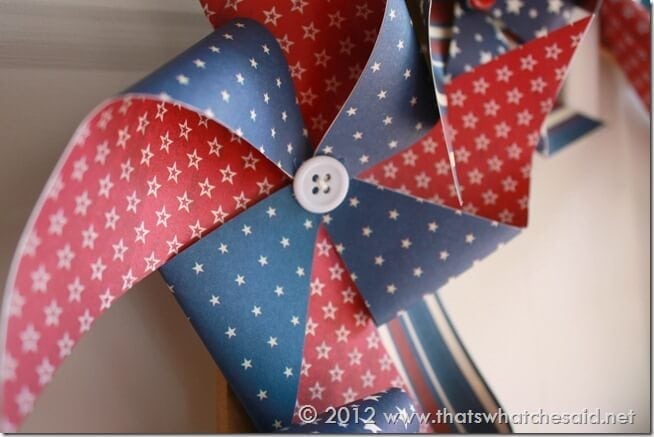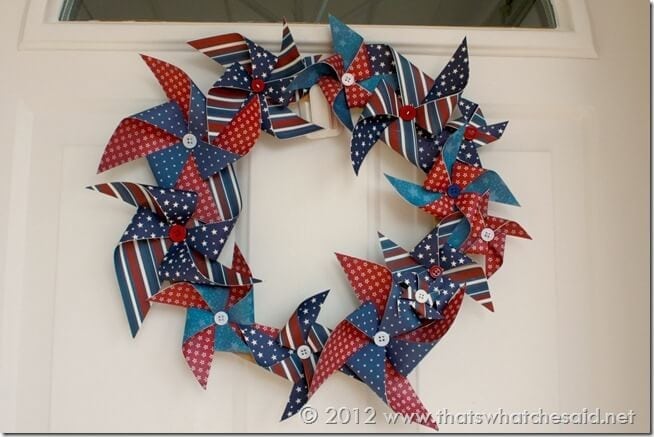 What do you and your family do for Labor Day Weekend?  Go to the lake?  Stay home and BBQ?  Do nothing at all?!?  I'm curious?!? 
Also if you missed it, be sure to check out my Chrysanthemum Clock I made from plastic spoons and also remember this weekend would be a great time to make some of my Frozen Lemonade Mini-Pies! Perfect dessert for a warm and sunny weekend! 
Linking Up to These Great Parties Here