Cricut Window Cling is a perfect way to make personalized and reusable wine glass decals for different seasons, holidays, or custom vinyl decals! Window Cling can be used over and over and is great to use as beverage glass markers to keep drinks straight at a party!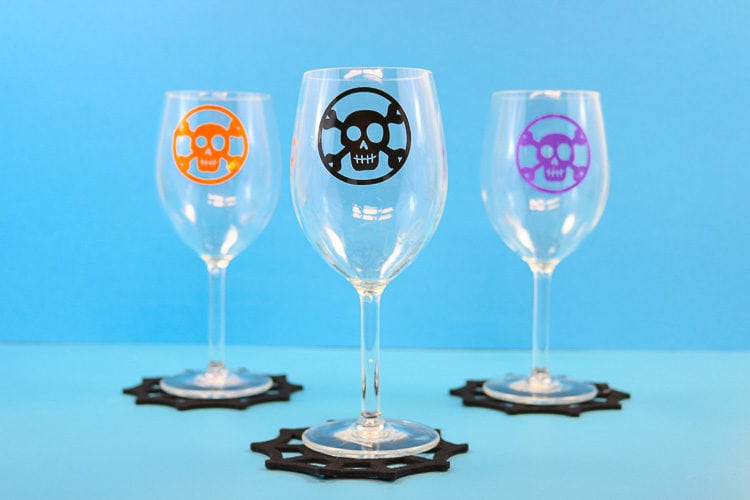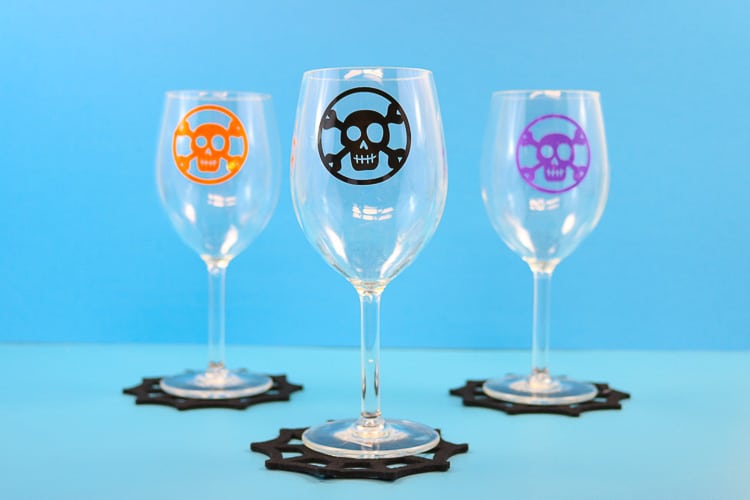 If you have been around this blog before you will know that I LOVE to make wine glass decals using permanent vinyl. However, if you want to add a wine glass decal but don't want it to be permanent, window cling material works great!
Unlike stickers that can leave glue or paper residue, you can remove the window cling vinyl decal and use them again, and you aren't committing an entire set of glasses to be "Halloween" wine glasses. I don't know about you but I don't have all the extra space to keep all the wine glasses I make for all the holidays!
Reusable Wine Glass Decals
Pin It Here
Click the button above to save to your board for later!
You can cut it in different colors of window cling as well to use as beverage markers so that everyone knows who's glass is who's if you get up and move to the living room after dinner to continue to chat!
Wine Glass Decals Supplies:
This post may contain Amazon Associate and other affiliate links.
As an Amazon affiliate, I earn a small commission from these links at no additional cost to you.
You can find the file for this project in Cricut Design Space here.
Standard Mat (green)
Window Cling for removable glass decals
Permanent Vinyl and Clear Transfer Tape for permanent glass decals
You can find more of my favorite beverage glasses to personalize here.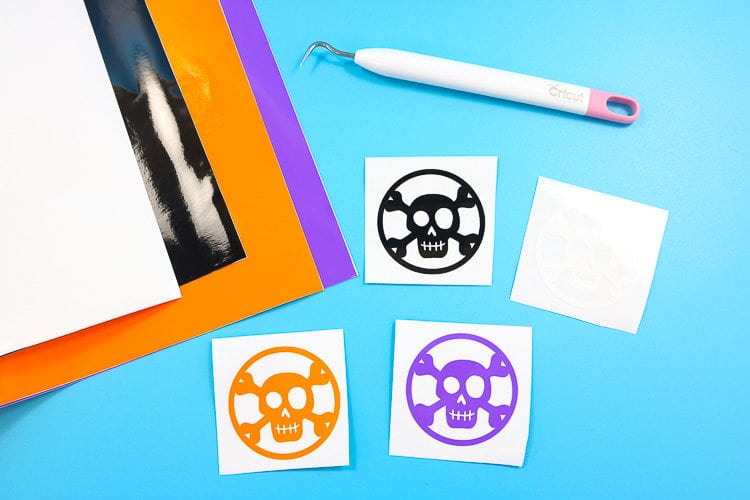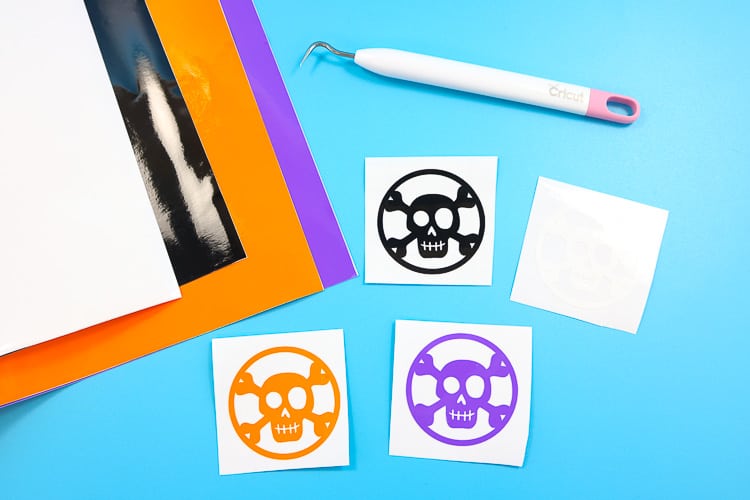 How to Cut Window Cling:
You will cut window cling just as you would cut vinyl on your Cricut.
Apply the window cling, liner side down, to a green standard mat. Load your mat into your maker and cut using the fine point blade and window cling settings! Easy Peasy!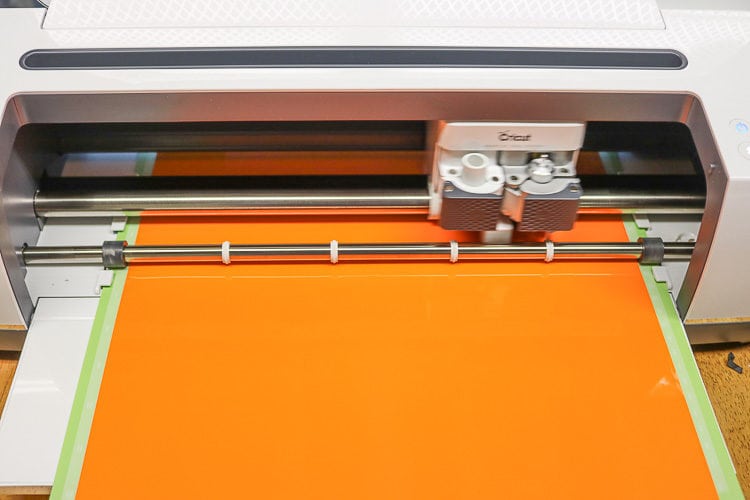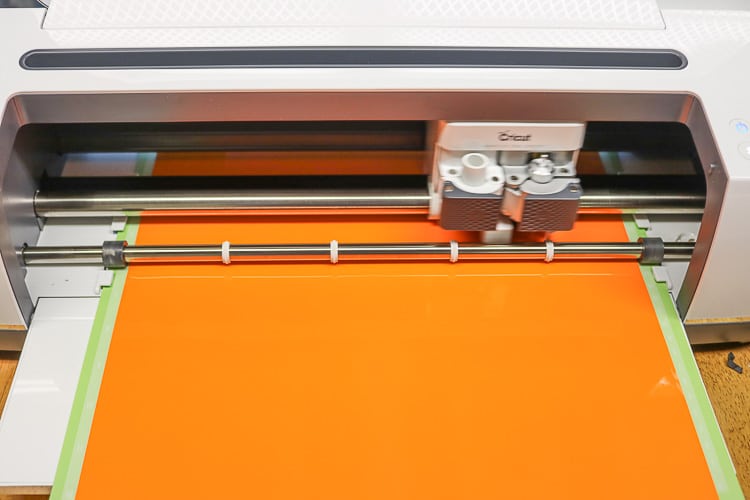 Weed the excess cling and to apply, make sure your glass is clean, peel back the liner, and stick on. So easy!
These Wine Glass Decals are reusable, so don't throw away the liner sheets from the window cling! You will need them to store the decals!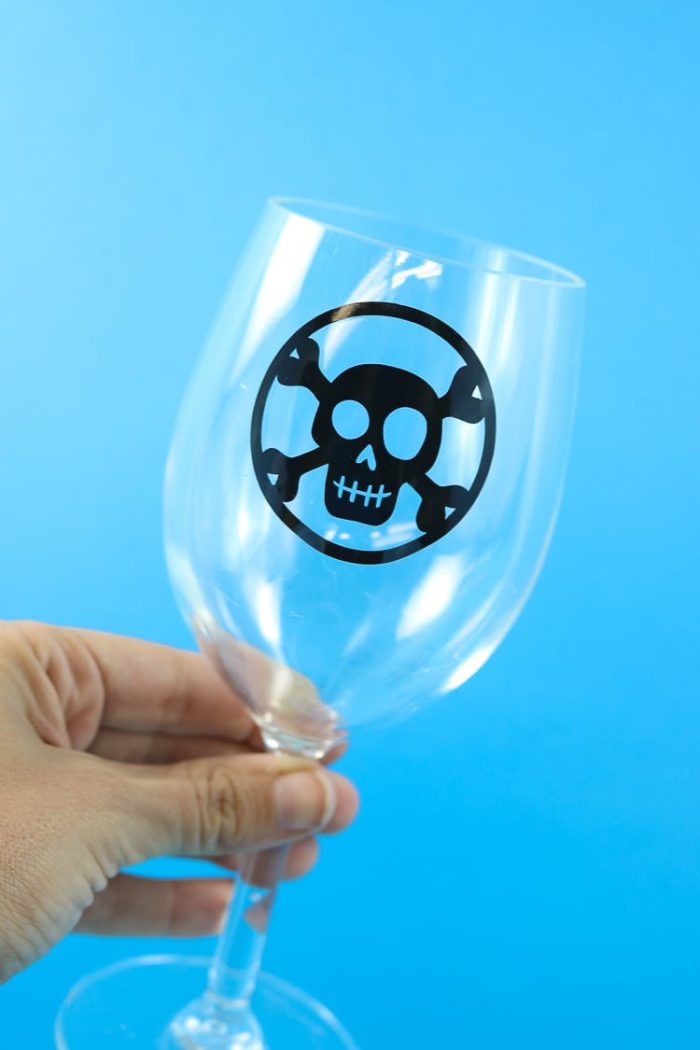 After your dinner party or get-together, you can simply peel the window clings off the glasses and reapply back to the liner sheet and use them again and again! Awesome right?
These glasses were part of my amazing DIY Halloween Tablescape that I made with my Cricut Maker! If you don't' have one of these machines on your wish list, put it there ASAP!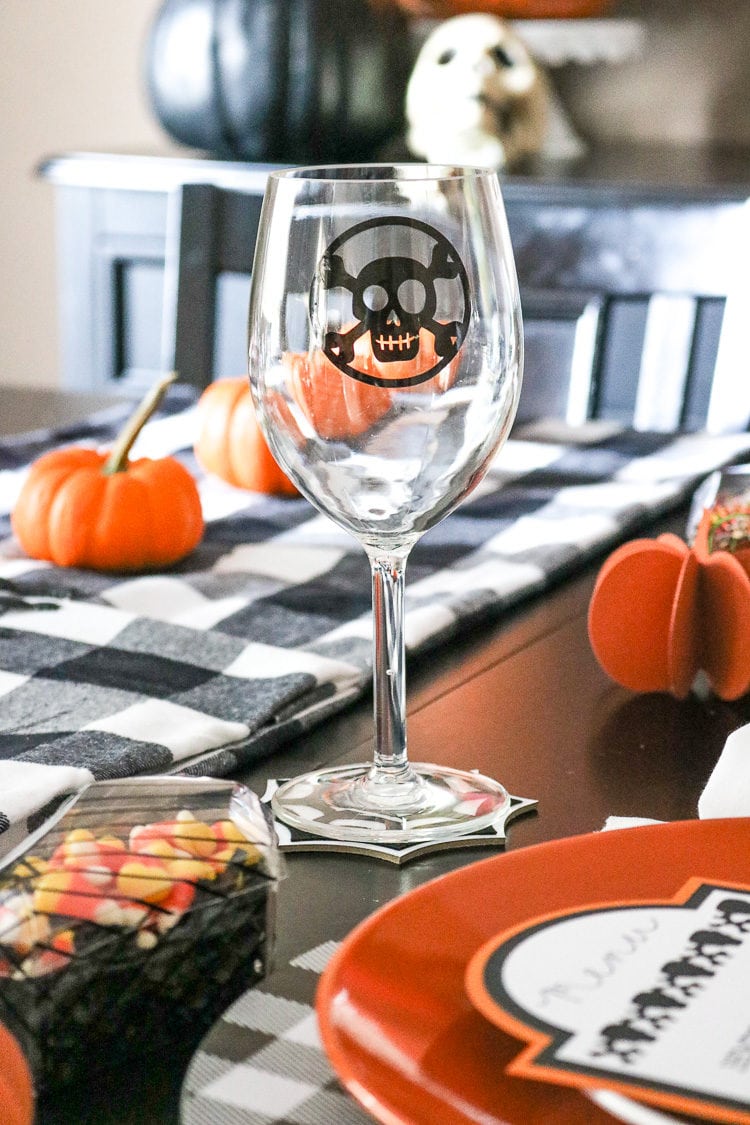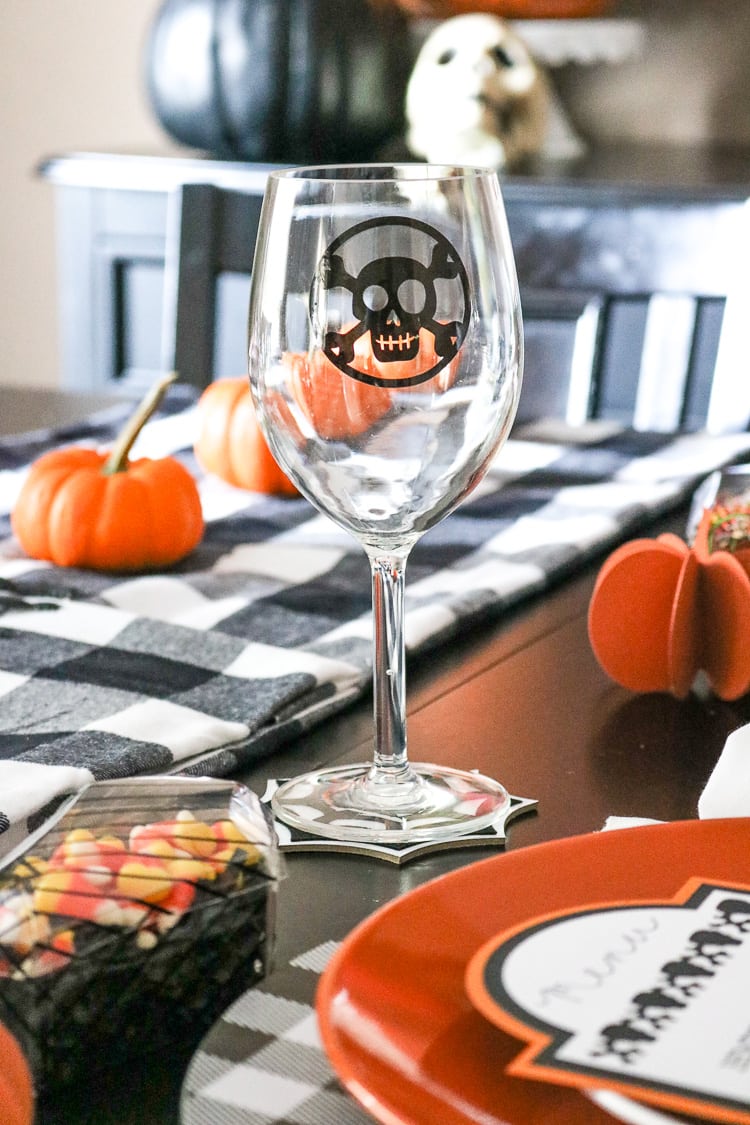 These reusable wine decals can be used for more than just wine glasses. The window cling will actually stick to most smooth surfaces. Make some tumbler decals, add them to coffee mugs and other glassware! Just don't forget they are removable and they are not dishwasher safe!
This is such a fun way to make custom decals for all occasions!
Sign up for my emails so you never miss another Cricut Project!
Don't Miss Out!
Get new Cricut Tutorials, Product Announcements, Project Ideas, SVG Files and more straight to your inbox!
PIN WINDOW CLING WINE DECALS