If you have ever been accused of having this kind of face, this Resting Witch Face Shirt is just for you!!  You all know I am a huge lover of fun shirts!  I can't stop making them and I love sharing my free cut file with you all to make your own!  If you have never used heat transfer vinyl before then I have some tips for you as well!
This post may contain affiliate links. Using these links, I earn a small commission at no additional cost to you.
1.  Heat transfer normally comes in a roll and one side has a shiny plastic sheeting on it and the other is a dull matte vinyl.  When you load your heat transfer vinyl in your machine you will want to load it with the shiny side down.  You don't even need a cutting mat for a Silhouette, unless you are trying to use scrap pieces!
2.  IMPORTANT: You must mirror your final image before you cut on heat transfer.  Since the dull side will be face down on your shirt, you need to mirror it so that it reads correctly when applied.
3.  When using a iron to apply (versus a Heat Press) You have to PRESS down and  apply pressure while you are heating the HTV.  If you just set your iron on top of the HTV it will not adhere well to your shirt and first time you wash it, it will start peeling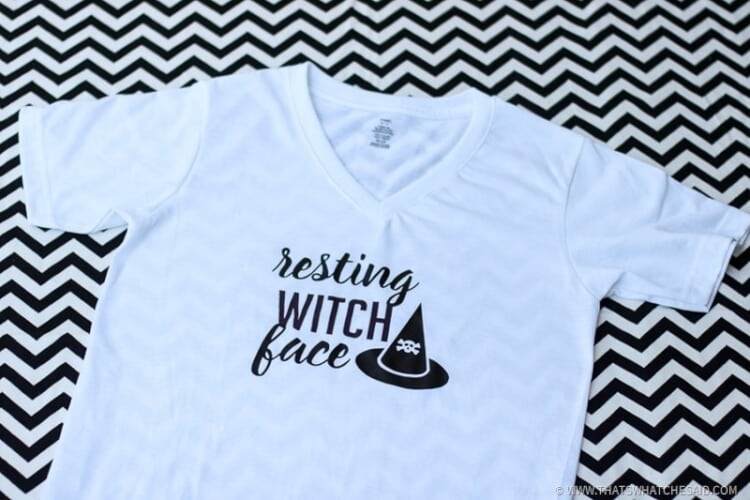 It is really had to tell here but the WITCH part is actually a purple heat transfer and the rest is black.   I have offered two different layouts for you to choose from!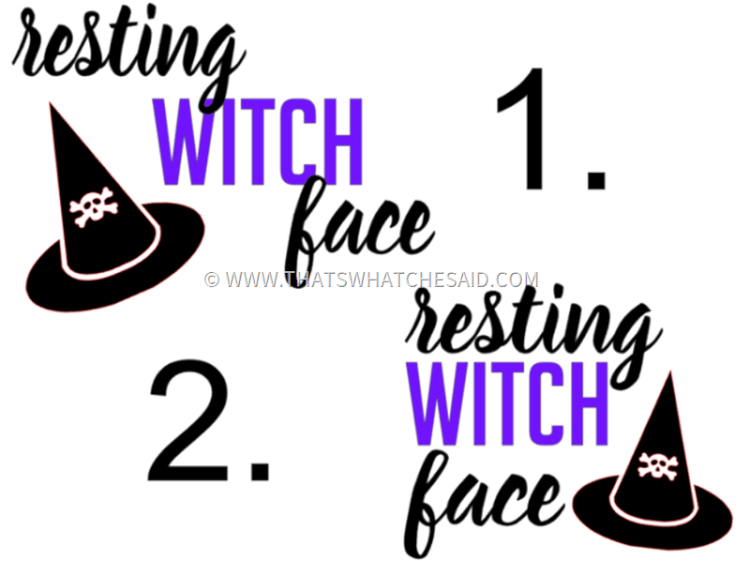 So ladies, embrace your inner witch!
RESTING WITCH FACE SVG FILE
This file is no longer a Flash Freebie.  You may now find it in my shop.  Sign up for my emails so you never miss a Flash Freebie again!
;