When I attended Bloggy Boot Camp a few weeks back, I knew I'd be meeting a few of my favorite bloggers in real life.  I wanted to give them a little something from me!  I love surprises and thought they would also!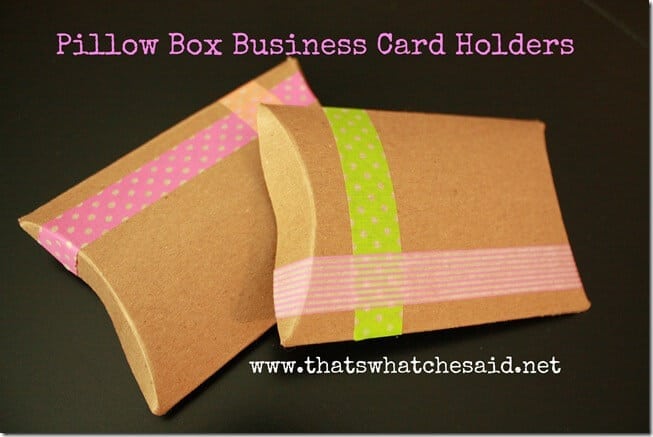 I scored a great deal on these Kraft Pillow Boxes from Blue Ming Deals.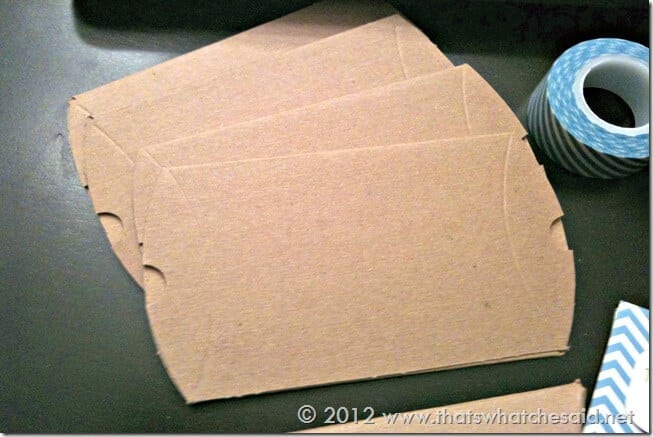 I knew that we'd be collecting a ton of business cards and if these girls were anything like me, they would need a place to keep them all together and accounted for!  I thought these cute boxes would be perfect!  They just needed to be jazzed up a bit!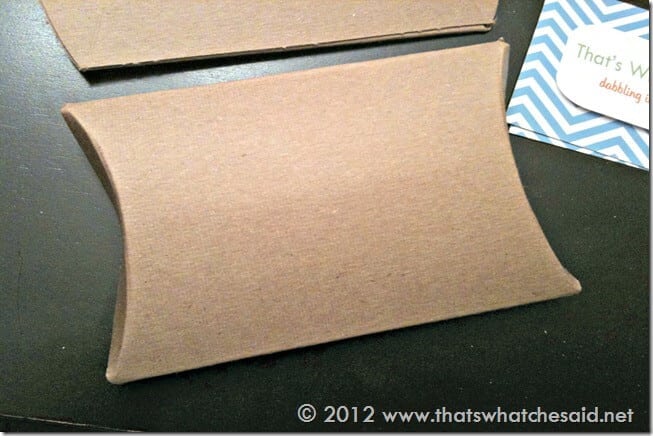 If you are new to my blog, then you might not know of my my current Washi Tape obsession…well I have one.  So I decided to use my favorite obsession to decorate these little boxes up!  Such an easy project!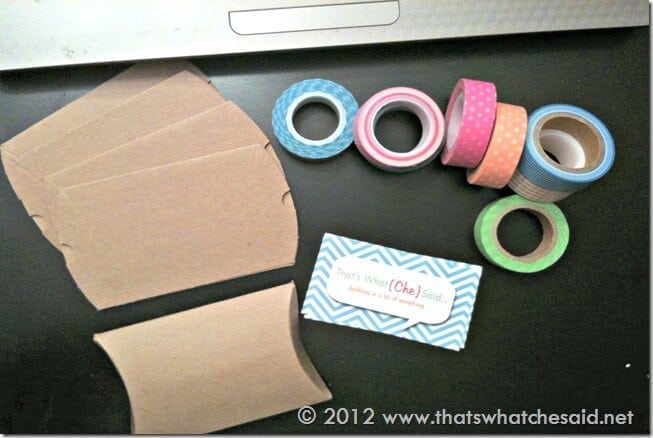 I literally just wrapped the boxes in different color combinations of washi tape and used an Xacto knife to cut off the excess around the edges!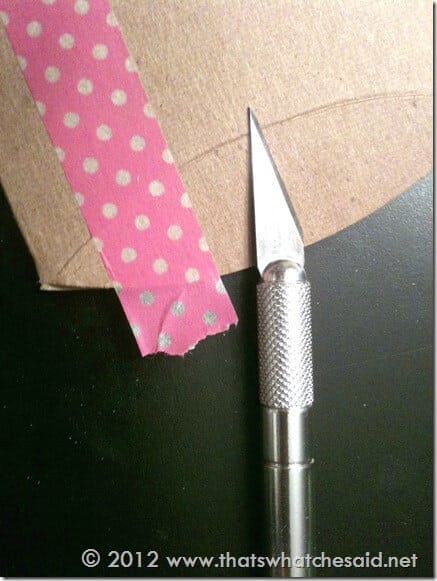 Now I had cute boxes that could house either their business cards to hand out…or a cute box to house the business cards they received!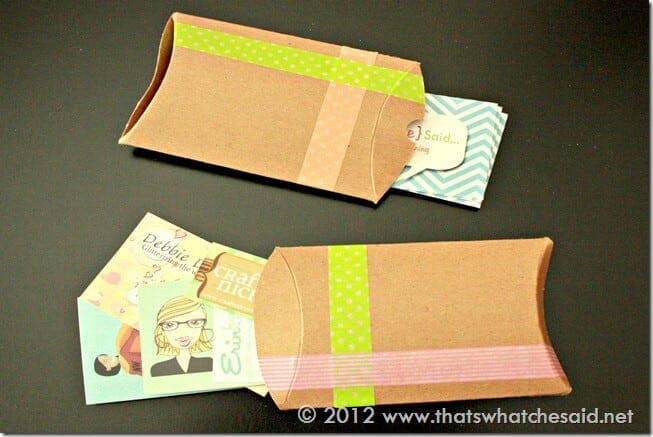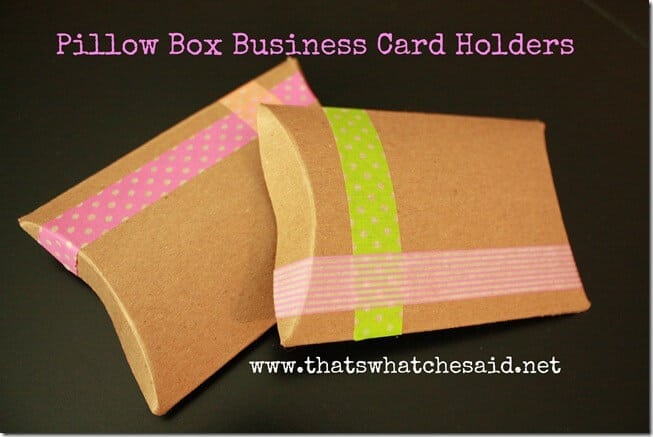 (I also use these cute boxes decorated all up to house my Nest Egg Pendant Necklaces that I make)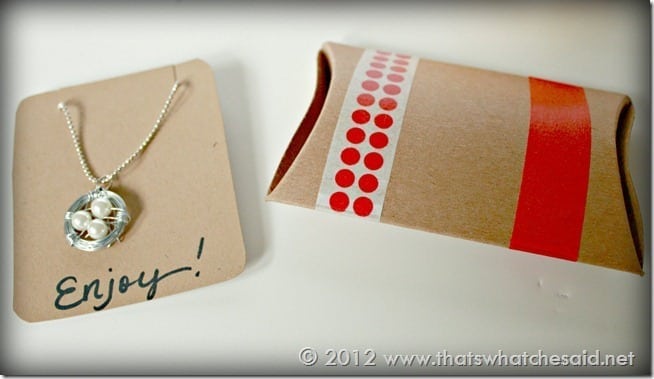 So many uses for these cute boxes!  How would YOU use them???
I'd love your vote if you have a minute!