Easily create Mother's Day Frames perfect for gift giving!  Turn any frame into a super cute Mother's Day Gift by making this simple and easy frame insert with your Cricut!  Be sure to read below for a huge selection of more Cricut Mother's Day Projects from my talented friends!
I have teamed up with some of my friends to bring you tons of Mother's Day Ideas.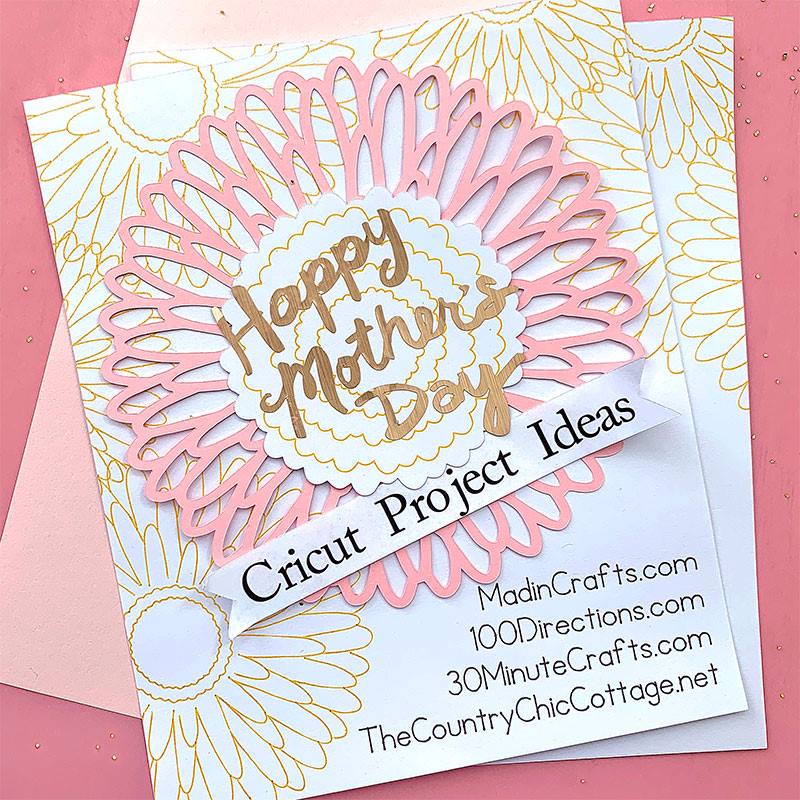 I love to gift photos! I am still in love with my Photo Luminaries! When you want a simpler project, these frame inserts are the perfect way to make inexpensive but personal gifts!
Mother's Day Frames Supply List:
You can use my file for this project, it can be found here in the Cricut Community.
Start by cutting the 3 mats with your Cricut Machine. I like to use the LightHold Mat (blue)) for scrapbooking paper and cardstock! I find it easier to remove the paper when I use the blue mat.
Next, add the M letters to your frame using a fine point glue tube.
Then, add the heart.
Remove the back of your frame, remove the paper insert, add your newly created frame insert, add your picture and replace the back of the frame.
You now have a simple and cute Mother's Day Frame that is the perfect personalized gift!
Check out more Cricut Mother's Day Projects for my friends here:
PIN MOTHER'S DAY PICTURE FRAME INSERT