JUMP TO TUTORIALJUMP TO VIDEO
Parade Wands?  Parade Shakers?  I am not sure what to call them, so wands it is!  Call them what you will but they were really fun to make and I will take any excuse to shake something on a stick, lol!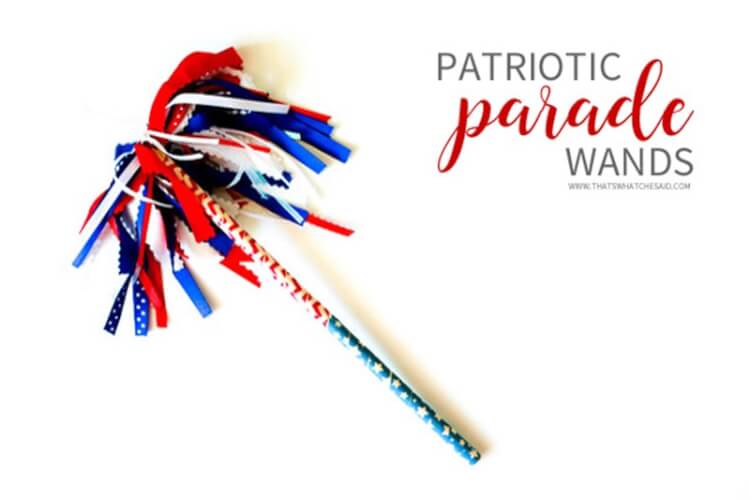 These fun little parade wands are a great way to get the kids crafting with you because everything is so non-descriptive!  Anything goes.  They will love shaking their creations at your next parade!
What you'll need for your parade wands:
3/8" dowel rod.  I bought a 36" length and cut it into 3 1-foot sections

3/4" eyelet with screw end

washi tape

fabric & ribbon scraps
My dowel rod came in a 36" length so I cut that down to (3) 1 foot sections.  Next I simply screwed the eyelet into the end of the dowel.  No tools necessary just a bit of muscle!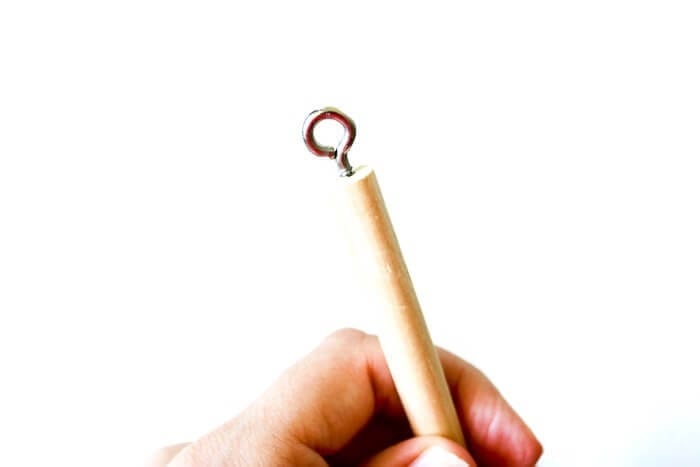 Next I wrapped the dowel in two kinds of washi tape!  I have some blue with white stars and red and white chevron!  start at one end and wrap around the dowel.  I wrapped at a slight angle.  This doesn't have to be precise.  Let the kids get to wrapping!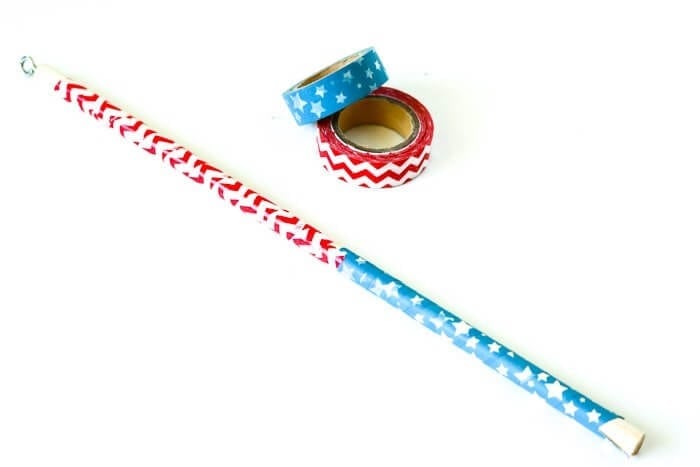 After that, take a 6-8" piece of your scrap ribbon and lay vertically in front of you.  It helps if this ribbon is small enough to easily fit through the eyelet.  Next layer your ribbon and fabric scraps horizontally and in an X shape on top of the vertical ribbon.  Tie the vertical ribbon in several knots to ensure all the scraps are snug in there.  Next string the small ribbon through the eyelet and tie several times.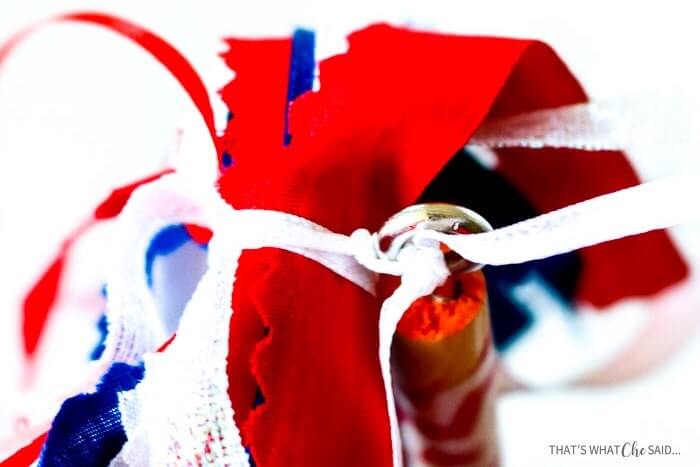 Now you have this adorable little parade wand to shake for your next parade!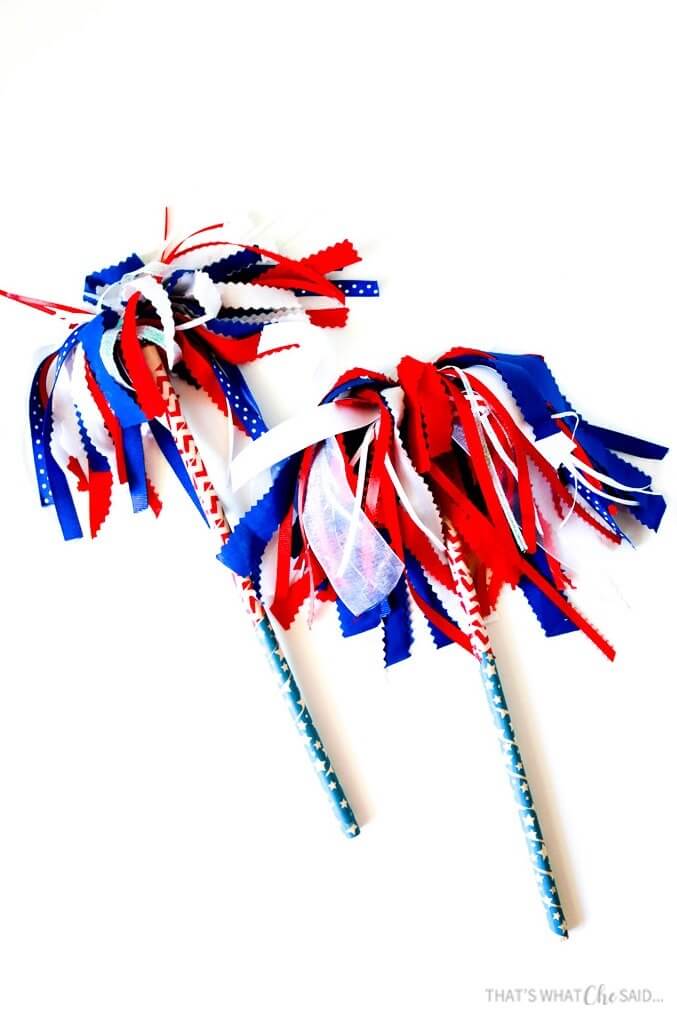 Do you attend holiday festivities in your neck of the woods?  When we lived in MN, the parade for the town we lived, came right in our backyard!  We hopped our fence and set up chairs along the road to enjoy the parade.  My kids would love to have these to wave and cheer!  Their favorites were always the small Shriners cars and the firetrucks!  Do you have favorites?