You know I cannot get enough of these berry wreaths made from dollar store supplies!  This heart berry wreath is no exception!  Check out how to use a wire wreath form and get all my tips and tricks to make it as easy as possible!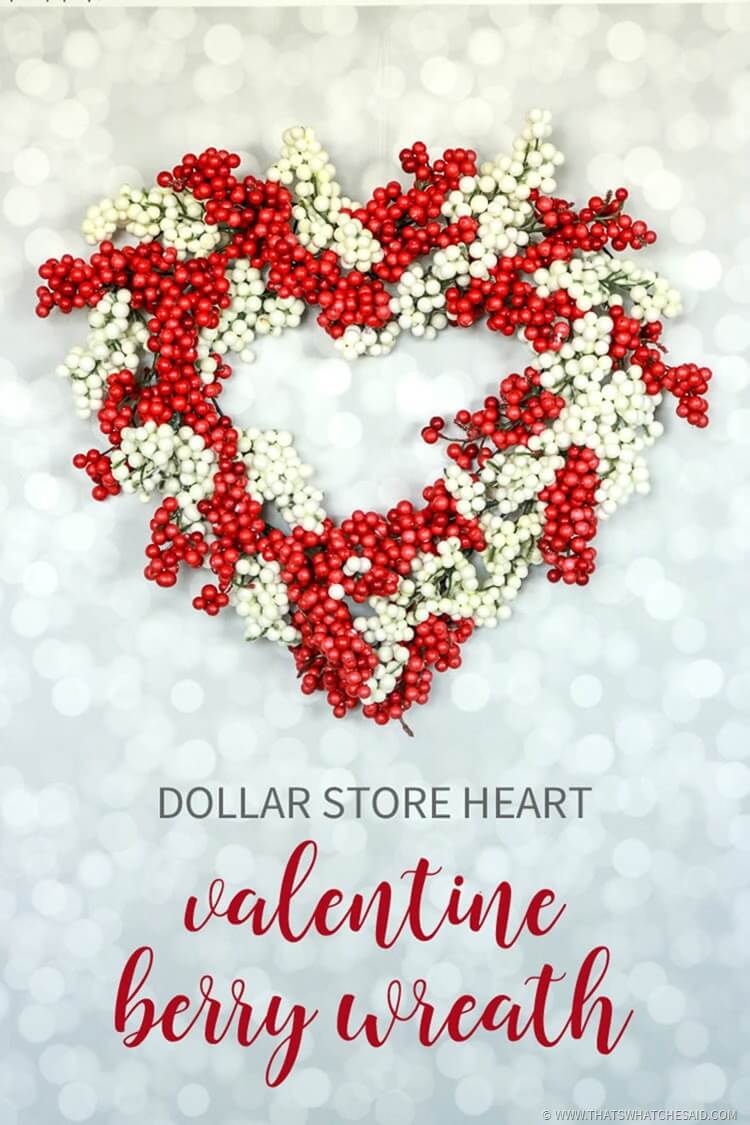 So I do have this thing for Berry Wreaths.  You can see my Christmas Berry Wreath, Spring Berry Wreath, Halloween Berry Wreath, Winter Berry Wreath and now this super fun Heart Berry Wreath!  All made from supplies I picked up at the Dollar Store!
[cgview id=21 name=crafts tags=berry-wreath size=175×175 num=8 lightbox=0]
For this wreath they didn't have my normal woven wreath form but this wire heart form.  I have not had luck using the hard Styrofoam kind so I was a bit nervous about how this was going to turn out.
With some helpful tips below you can make this heart berry wreath too!
 Supplies for Heart Berry Wreath:
Heart Wreath Form

4 white berry floral picks

4 red berry floral picks

Hot glue gun & hot glue sticks

Scissors
Total I needed 7 floral sprigs however I wanted the distribution equal between red and white so I picked up 8 and have a few bunches of each color left over.  If you aren't too particular you can just go with 7 and choose your favorite for that extra pick!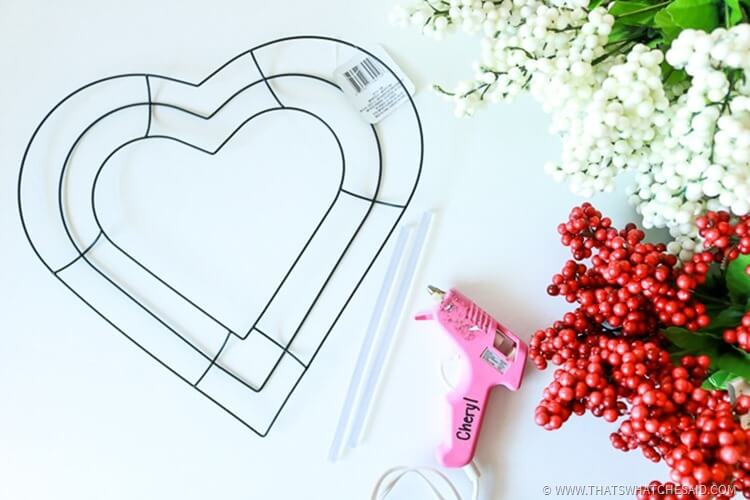 So when using this open frame like this, you can't just glue the stem and shove it in, like you can with the woven wreath forms.  what I found was to place the bunch on the wreath, take note of where the bunch touches the wire frame, glue there and replace.  Then after you can flip the wreath form over and add extra glue the spots that do touch.  To reinforce.
Also start at the top peak and work outward to the bottom point.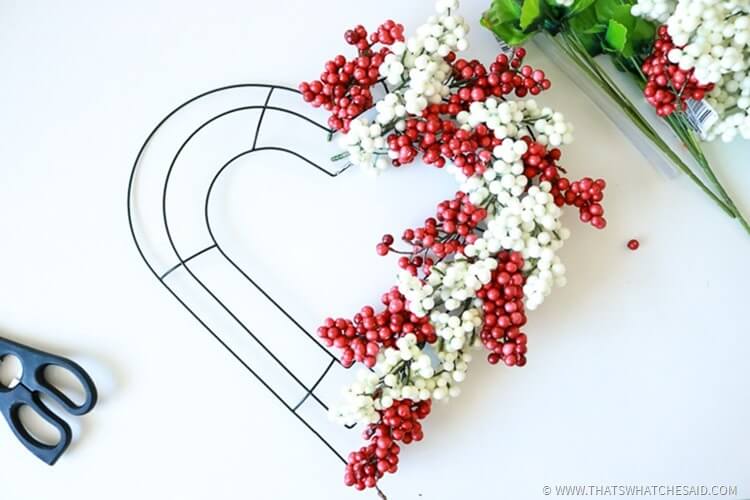 Then come back up to the top and go the opposite side.  You can see above that my berry bunches point outward.  So stems at the top point and berries pointing outward and continue to the bottom.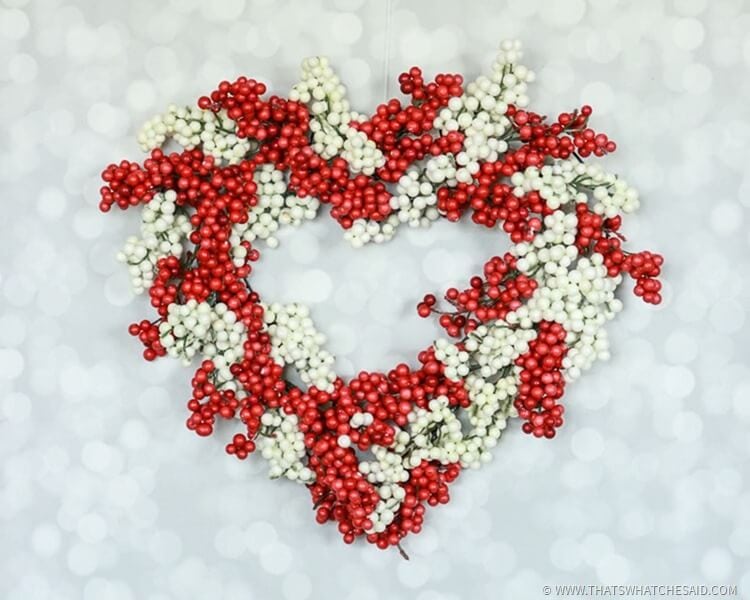 Be sure to check out all my Valentine's Day Projects here and you can also see all my wreaths here.

IF YOU LIKE THIS DON'T FORGET TO PIN IT!