This cream and gold accent berry wreath is the perfect winter wreath!  The white represents fresh fallen snow and the gold accents kick it up for new year celebrations!  This cream & gold berry wreath is not only easy to make but inexpensive with supplies from the dollar store!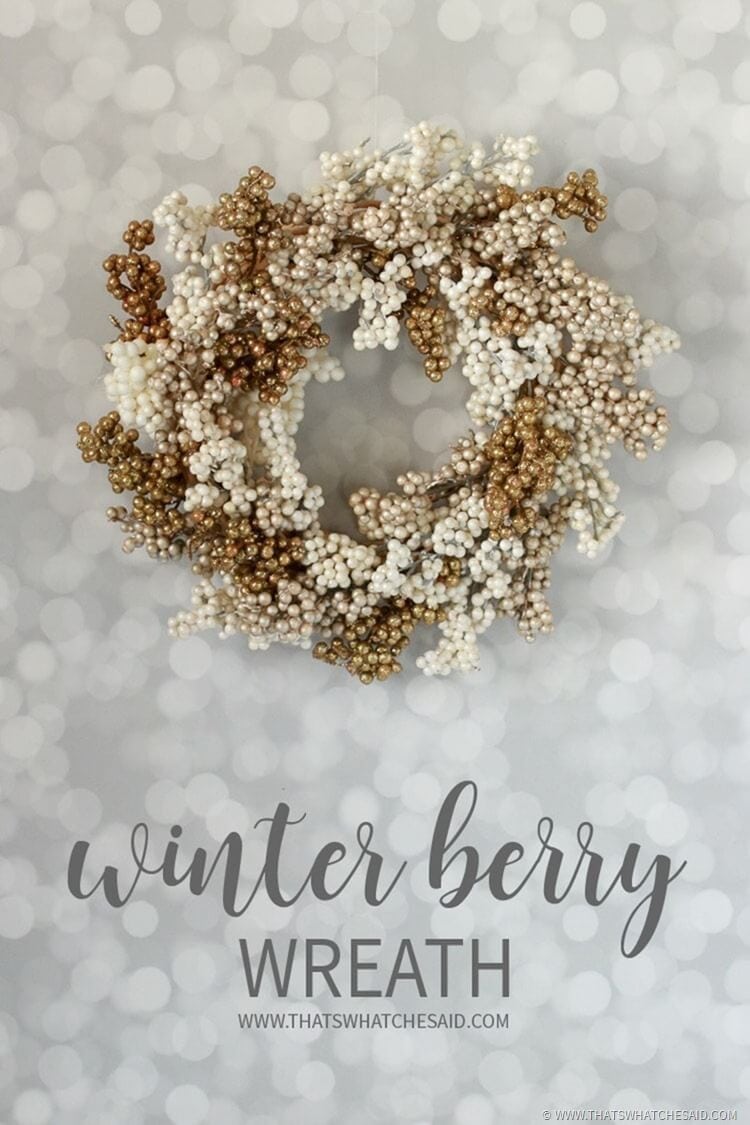 If you are a regular here on my blog, then you already know I have an obsession with these berry wreaths!  I made my first one as this DIY Christmas Berry Wreath.  I have since made a Spring Berry Wreath and a Halloween Berry Wreath.  I. can't. stop.
These are so easy to make and with supplies from the dollar store you can afford to make one for every season!  I promise you once you start you won't want to stop, so consider yourself warned!
Supplies Needed for Winter Cream & Gold Berry wreath:
I am not going to go into great detail on the assembly because I already covered that here and here and here but I will say that the white, goldish-beige and the gold glitter pops has my heart fluttering and I am giving all the heart eyes and praise hands to this one!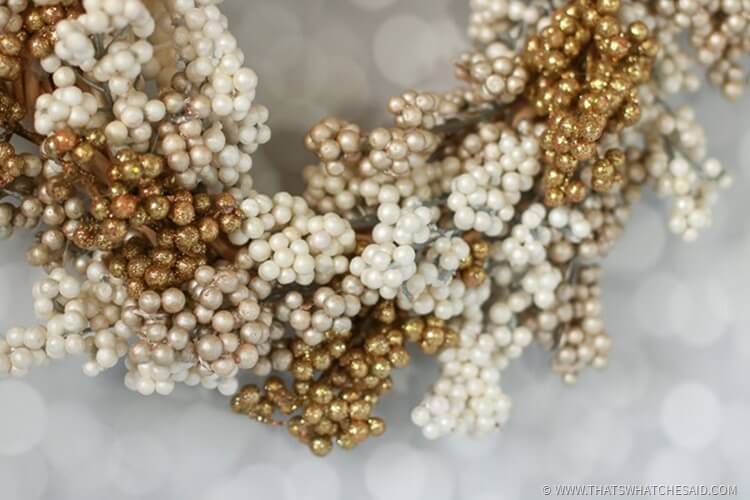 I just love it.  I think it's timeless and classic and I will find a place for it inside once I put my valentine's day wreath on the door!    You can take down your Christmas Wreath and then put up this beauty and it will be perfect as a New Year's Wreath and then continue on through winter!  I might make another only using the beige and white because I am obsessed!
Here are some more Berry Wreaths!
[cgview id=21,38 name=crafts,holidays tag=berry-wreath size 225×275 num=4 lightbox=0]

IF YOU LIKE THIS BE SURE TO PIN IT!