If you are in the need for some free single line SVG files that can be used with your Cricut or Silhouette machines and are perfect for foil or drawing projects, then today is your day! Check out these 7 Free Single Line SVG Files from my friends and me!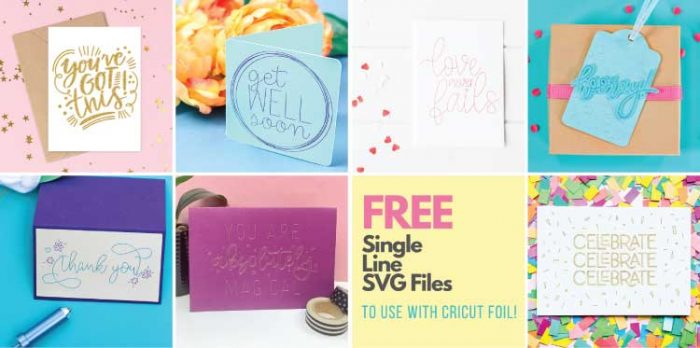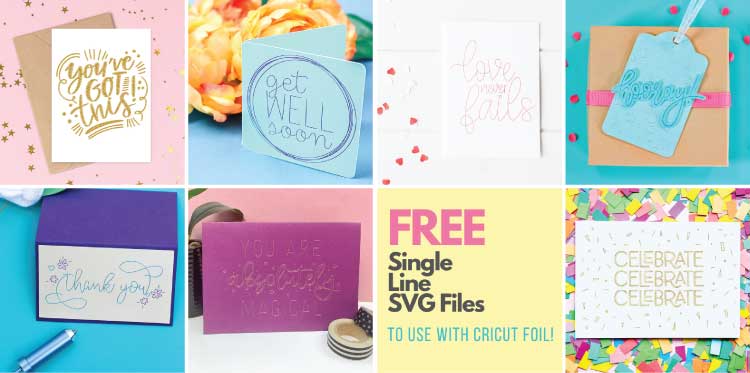 I hand lettered this in procreate and then converted it to a single line design in Illustrator! I added in some confetti that you can also use as you wish! I decided to create a multi layer tag with mine and my free file for you to download below also includes the offset for the lettering!
What is a Single Line SVG?
When you want to convert designs so you may draw them with Cricut pens or foil the designs using the Foil Tranfser System if the file is not a single line file the designs will be outlined.
For example, here is my hand-lettered design uploaded as an SVG. When I select the Linetype as FOIL you can see the design is outlined. Some call this "bubbled".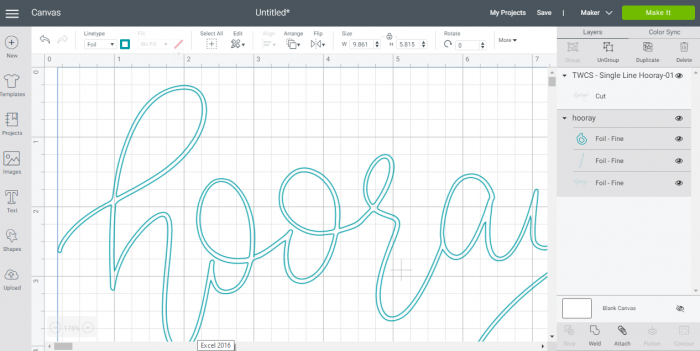 Now if you look at my same hand-lettered design uploaded as a Single Line SVG, you can see there is no outline, no bubble, just one single line that will be foiled or drawn. I can change the linetype to FOIL and it still remains a single line design.
Where to Use Single Line SVG Files:
You can use single line SVG files when you want to draw with pens, markers, or gel pens. You can also use them when you want to use a foil system to add some shine to your projects. Single line svg files are also helpful when using the engraving tool.

This post may contain Amazon Associate and other affiliate links.
As an Amazon affiliate, I earn a small commission from these links at no additional cost to you.
Where to Find Single Line SVG Files:
Besides our awesome hop here (which is linked below) you can also find awesome single line SVG files at these places:
Supplies to use Single Line SVG Designs
NOTES ABOUT HOORAY SINGLE LINE FILE:
This free single line cut file includes 3 layers, confetti, offset cut layer of hooray and single line layer of hooray.
The confetti layer, I used as the tag background and foiled it using silver foil with the fine tip. The offset cut layer, I cut out of cardstock in a shade darker than the tag cardstocks. The single line svg file of hooray, I foiled in aqua foil with the bold tip.
You can find more details on How to Foil with a Cricut here.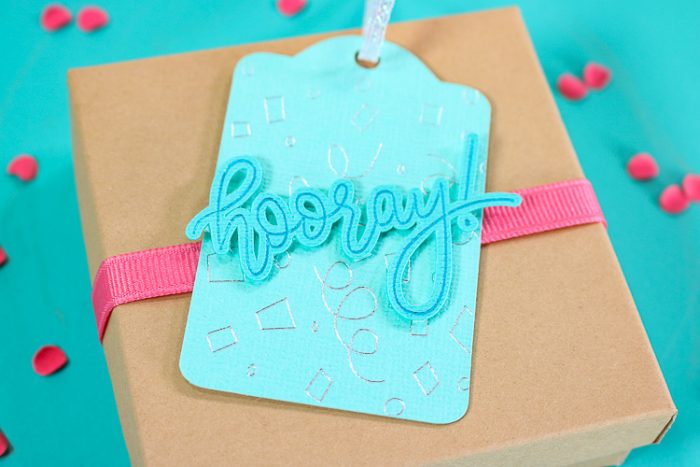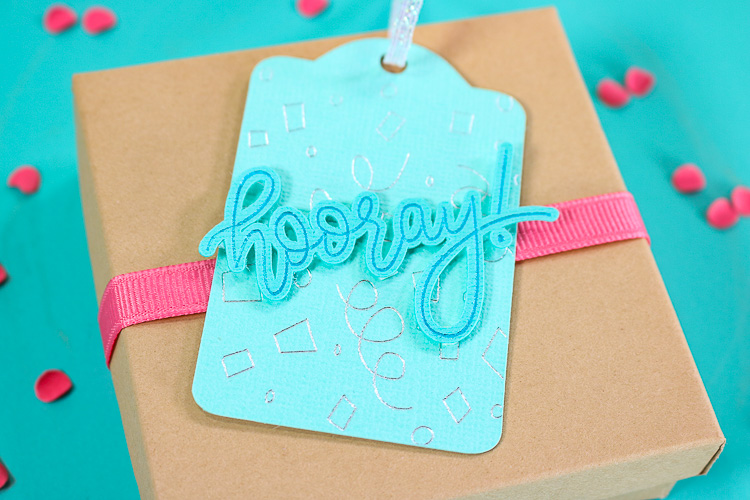 Did you know I have a Creative Cut Files & Printables group over on Facebook? Come join us there for more awesome inspiration and crafty fun!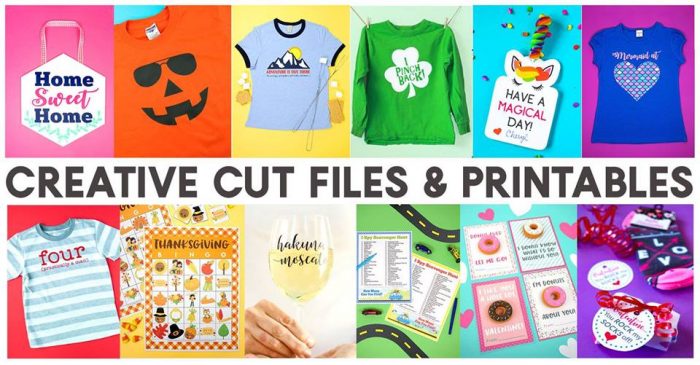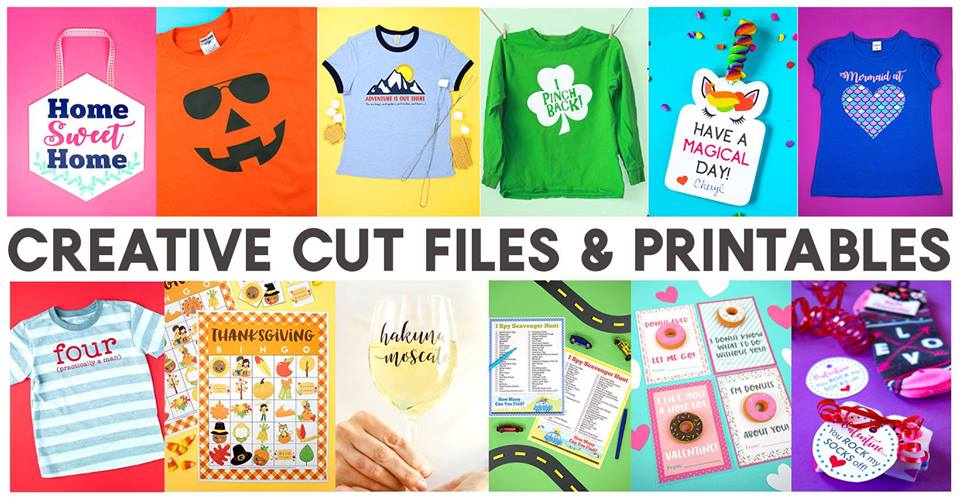 DOWNLOAD HOORAY FREE SINGLE LINE SVG FILE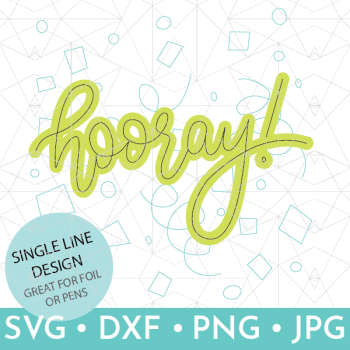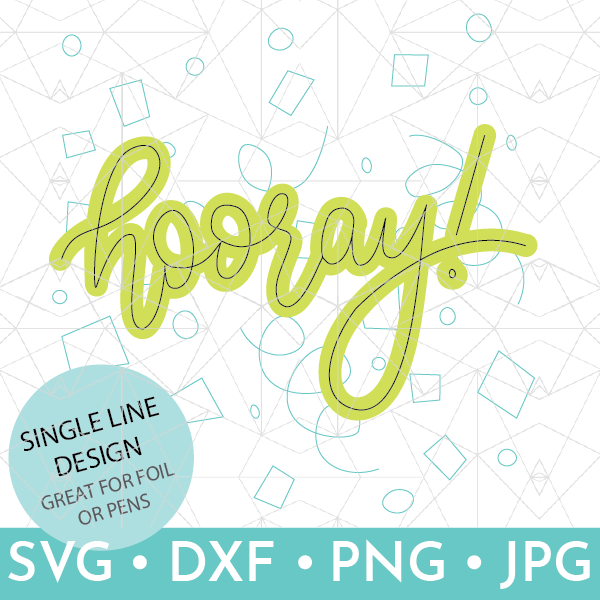 Getting the freebie is easy! First, enter your name and email below and join my email list community (AND gain access to my freebie library)!! After that, click the download button and the freebie will begin automatically.
I use box.com to safely deliver my freebies! There is no need to sign up for a box.com account!
Please see this FAQ post + Video on how to download my freebies.
This download is for personal use only!
DOWNLOAD ADDITIONAL 6 FREE SINGLE LINE SVG FILES