How is everyone doing on their shopping?  I am about half done.  Of course I have all the easy ones done…the kids and all the hard ones left to do…go figure!  I can't help you too much with the shopping, but I can try to make your gift wrapping a bit easier with these Free Printable Gift Tags!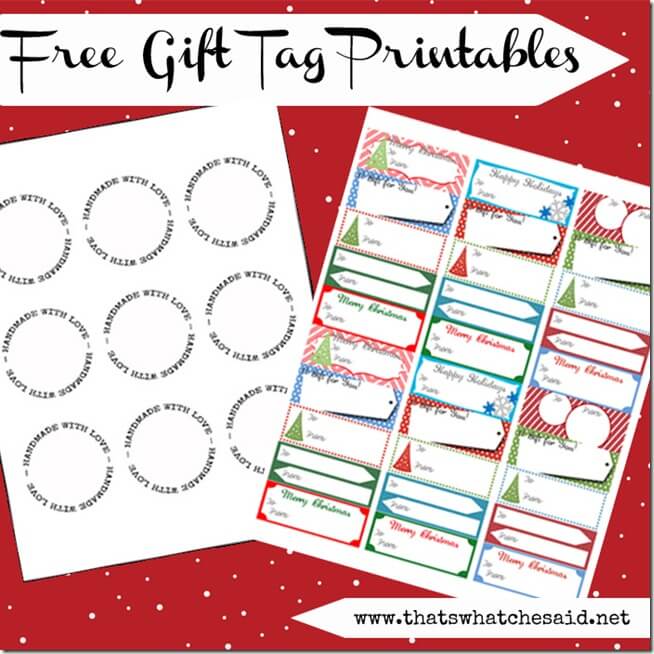 These free printable gift tags below will print perfectly on Avery (or equivalent) Address Labels 5260.  They are the most common and you can get them almost anywhere!  Print these off on the labels and then write your names and then stick on your gift!  You can also print these on cardstock and cut out and use as paper tags! 
If you have any handmade gifts like jellies, jams, candied almonds, caramel or chocolate sauces, cookies in a jar, sugar scrub or anything of the sort then the "Handmade with Love" tags will print perfectly on Avery 22817 Circle Labels.  Write the contents or your family name or a little note and then stick right on your mason jar or packaging!  You can also print these on cardstock, cut out and attach with pretty ribbon!!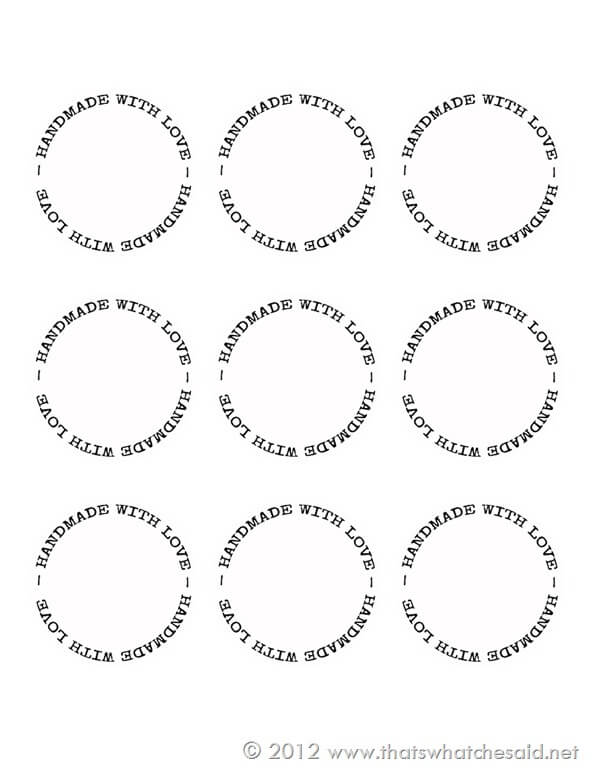 As always, these are free for personal use!!  To download simply click on the two images above and right click and select "save".   
You can find all the posts for this series by clicking the button below! Also feel free to sign up for email notifications of my posts! You can also find me on Facebook and Twitter!