Ohhhh….deliciousness is wrapped in this post with love from me!  Do you love those candied nuts at the mall?  The ones that make the whole wing of the place smell like Holiday Heaven?  You know, the ones you tell yourself you will not spend $4 for 12 nuts to get, but you can't resist the smell…or worse yet, the SAMPLE they give you, and you falter and buy a paper cone of the things???  Anyone with me?  I do it all the time.  Well insert this post!  Make your own.  I promise they taste just as delicious as the mall version and this time, they make YOUR house smell like Holiday Heaven and you get about 5x more than the mall portion!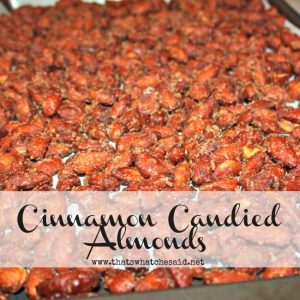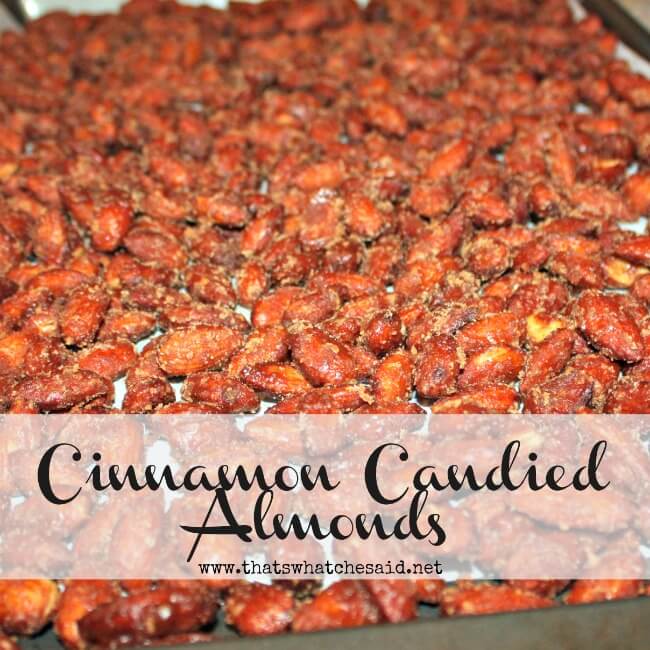 Ingredients Needed:
21.5 ounces of whole almonds (about 4.5 cups)
1 cup white granulated sugar
1/4 cup water
1 1/2  teaspoons of ground cinnamon
cookie sheet
parchment paper
In a large skillet combine sugar, water and cinnamon and stir over medium heat until a syrup is formed.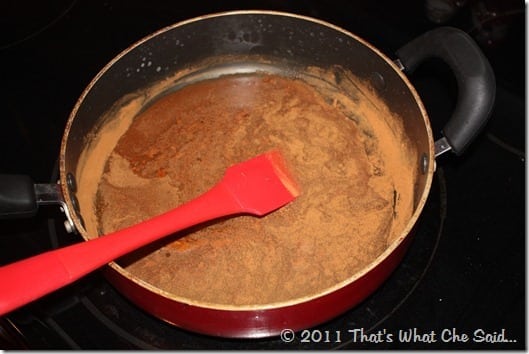 Add the Almonds and stir to coat.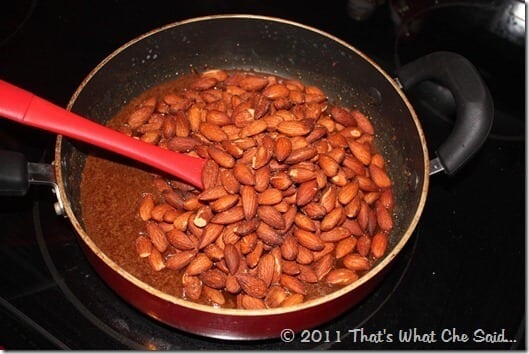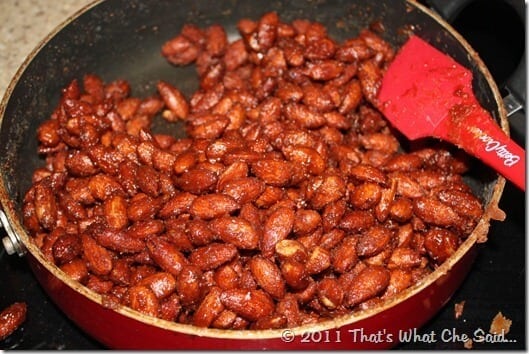 Remove from heat and stir constantly until the sugar starts to crystallize on the nuts.  It is important to keep stirring otherwise you will be left with a brick of candied almonds!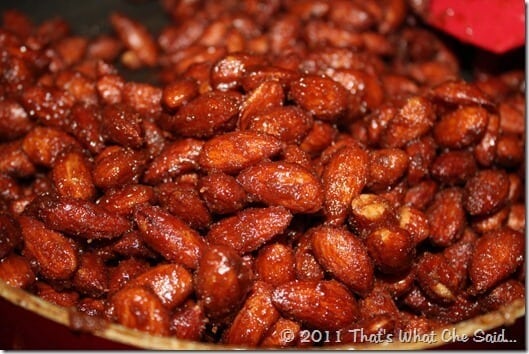 Spread the nuts evenly on a parchment paper lined cookie sheet and allow to cool.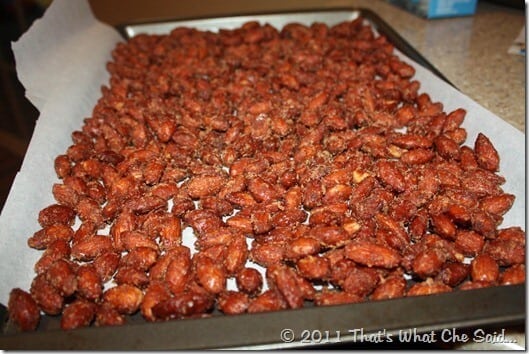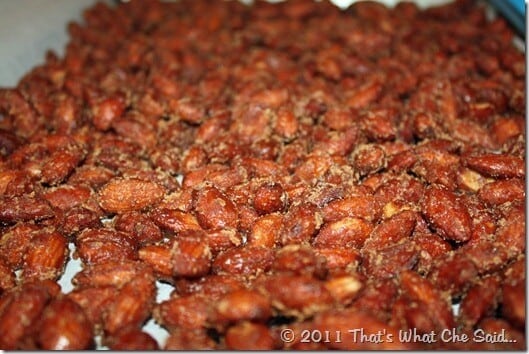 You can wrap them up all cute in little candy bags and cute toppers!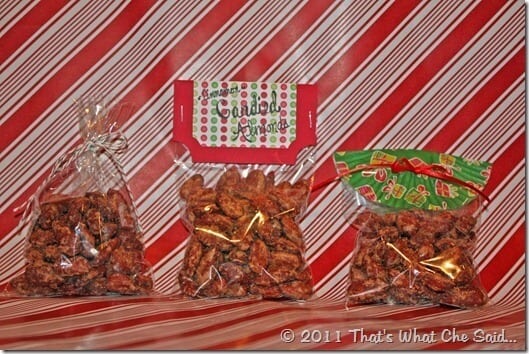 I simply tied one bag with red and green twine! The next, I made a simple bag topper with cardstock and scrapbooking paper and wrote on it with a permanent marker.  The last is a cupcake wrapper, flattened and folded in half!  I tied a bow through the top layer!
ENJOY!
You can thank me later…I like diamonds!
   or a Silhouette Cameo
!
Now that I have also eaten half of that batch…I am off to make a second!  Seriously delicious!
Linking Up Here