This simple and easy Easter Bunny Face Photo Prop is adorable for your little ones!  Use it for class parties and let the little ones have a hippity-hoppity time.  Sorry I couldn't resist that last one!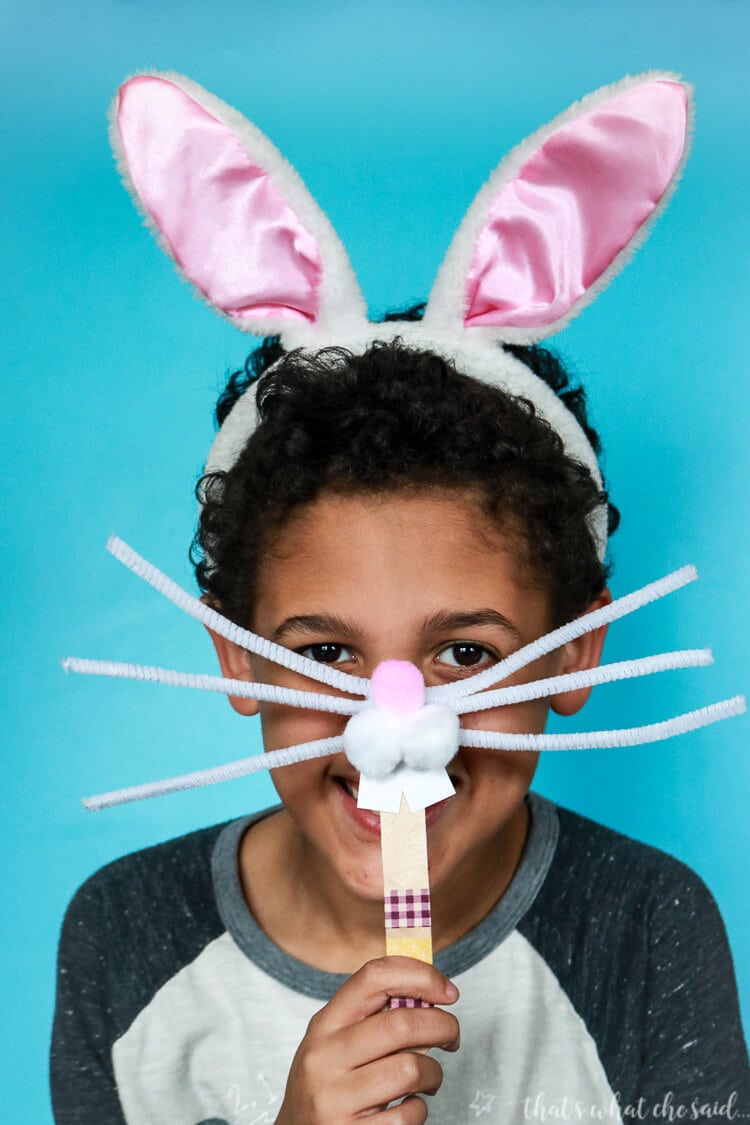 A big thanks to my model.  These were not for him or his class but his middle brother was covered in dirt from playing in the yard and his baby brother was napping (and also is terrible at standing still) so he stepped in to model for me!  What a good sport!  (and also always so photogenic!)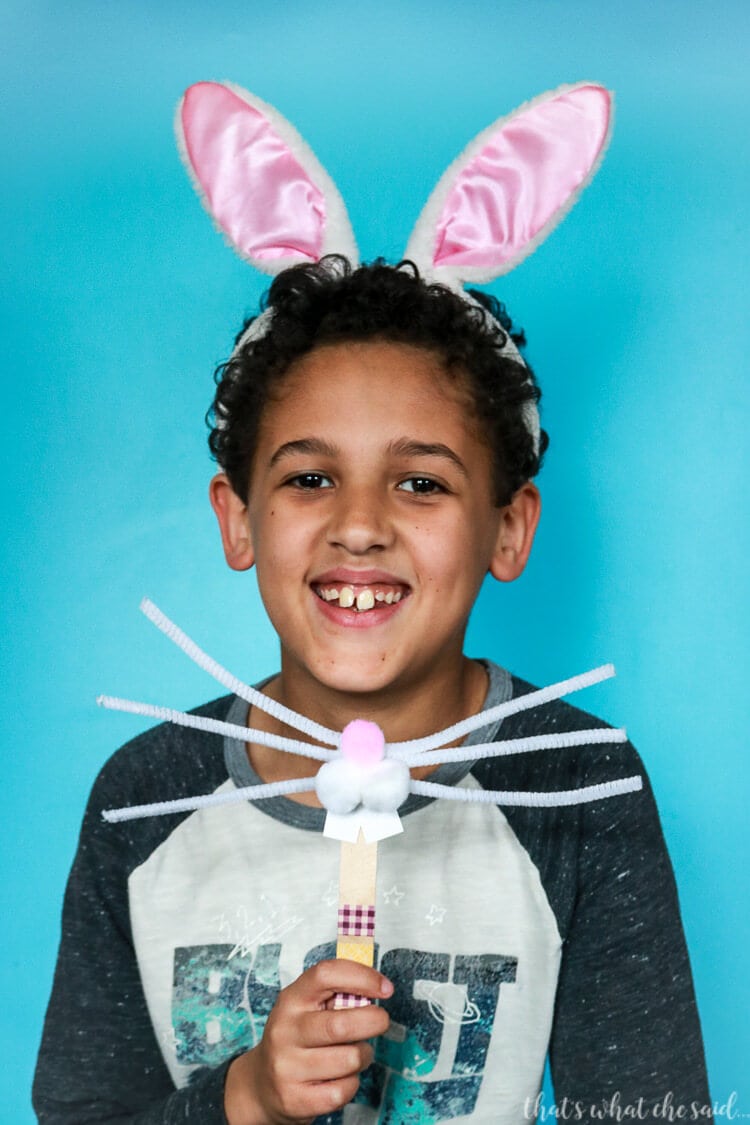 Are you a room mom?  Or in charge of anything that has to do with kids in respect to celebrating Easter?  If so these were a huge hit!  They were so easy to make.  I made them for the smallest person but you can easily substitute tacky glue for the hot glue and let the bigger kids make these themselves!
I have included some links for your convenience!
Supplies Needed for Easter Bunny Face Photo Prop:
I can't tell you how cute it is to see 10 Toddlers bouncing around the room pretending to be bunnies!  Gah they are so cute!  They are all clumsy and honestly think they are a bunny, lol!  I love little people!
OK to make these it is super super easy!  For this first step I am showing you with 1 pipe cleaner but when I made multiples of these, I wrapped all three pipe cleaners at once and it worked great.  So start out with your pipecleaners centered on  your depressor near the top.  Bring the ends together and twist pulling the ends to the opposite side they started on.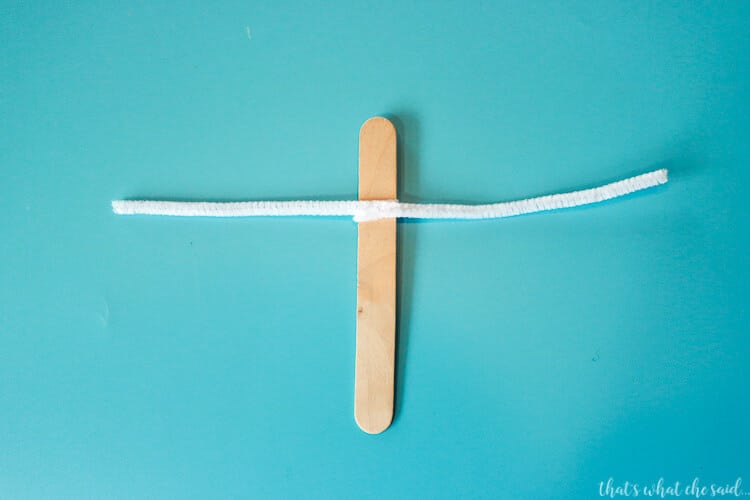 Now you have some whiskers!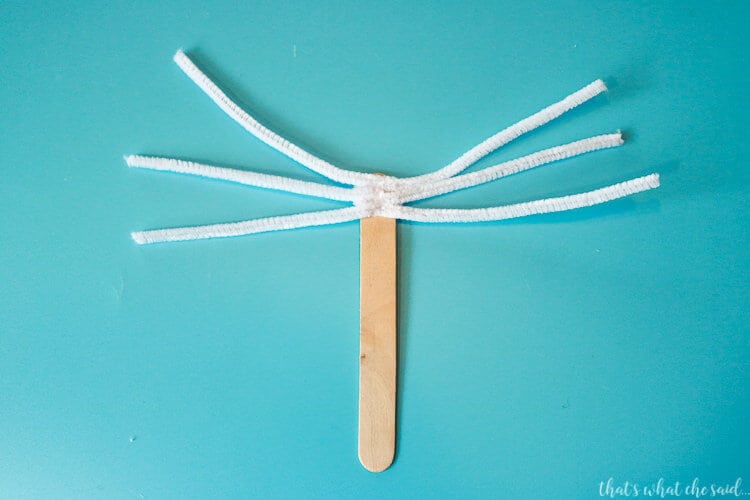 Next we are going to add some bunny teeth.  Just cut 2 rectangles of white cardstock and glue them on.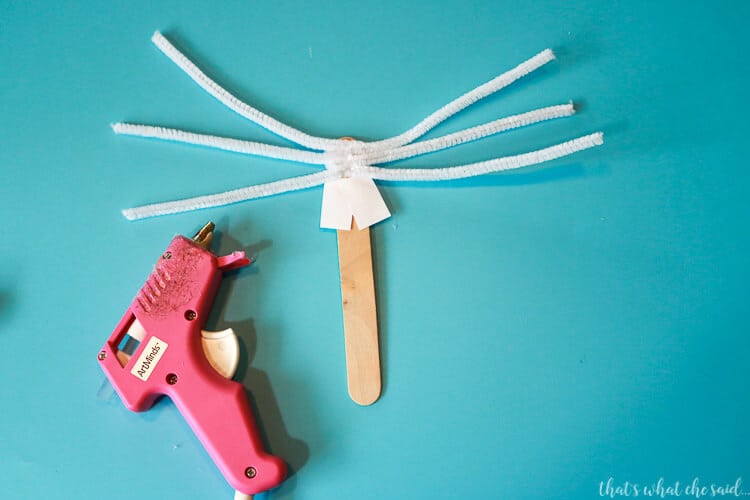 Then you will add a Pink PomPom or Button for the nose and two white pom poms right under to make the snout!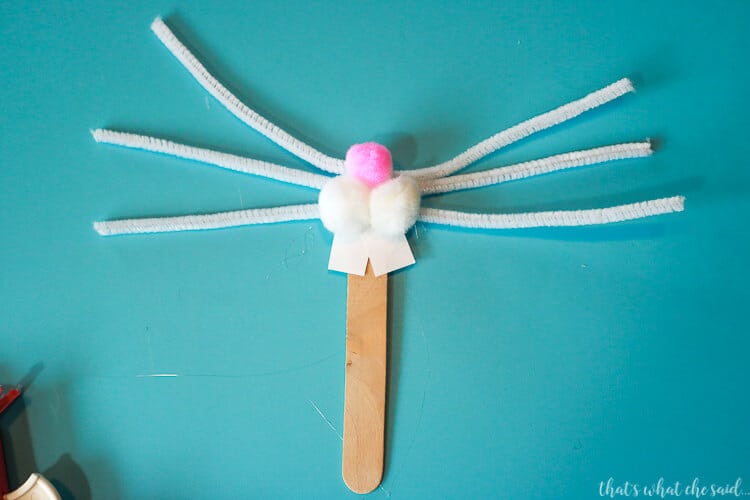 This next step is totally optional but I never miss the chance to use some washi tape we added a few strips of tape to the boring stick!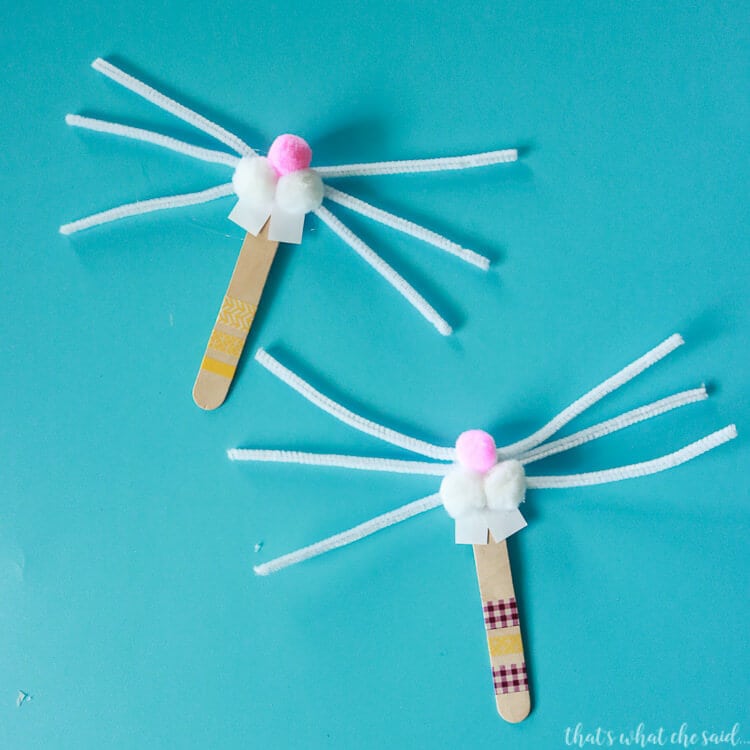 To complete the look I picked up some of these bunny ear headbands as well!
If you happen to make these and post your cutie on social media, please hashtag #thatswhatchesaid so I can see them!  Also don't forget to check out all my Easter Projects like these Washcloth Bunnies which are perfect for baskets as well as this Homemade Play-doh that is orange scented and in carrot containers!  So much fun!

IF YOU LIKE THIS BUNNY FACE PHOTO PROP DON'T FORGET TO PIN IT!