With a few supplies from your local dollar store, you can maximize cabinet space and create a convenient cutting board storage rack right on your cabinet door! No more rifling through the cabinets, they are easy to access and easy to put away!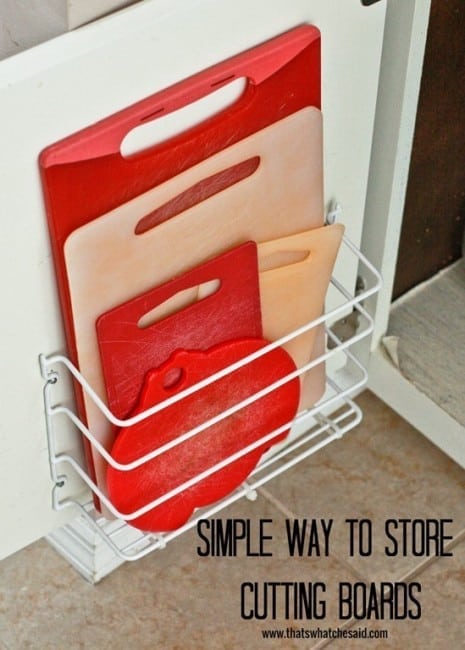 Happy Tuesday!  Today for Tuesday Tips & Tricks, I am sharing how I store my cutting boards in my TINY kitchen!  When you use these things every day, having convenient Cutting Board Storage is a huge help when space is limited!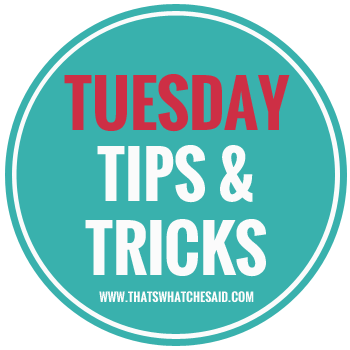 I have a very tiny kitchen with very limited storage. I only have three upper cabinets and four lower cabinets. I have to get creative with my storage and creative in a way that still allows me to access things I need! I just thought I would share my cutting board storage idea in case it can help someone else with limited storage!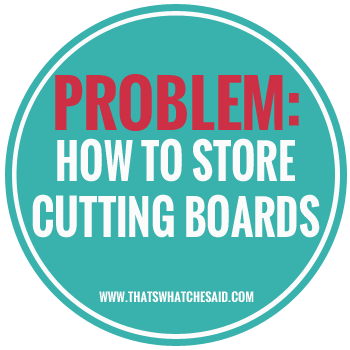 My cabinets are original to the house the house was built in the early 70's.  My lower cabinets are very deep and have a half shelf along the top.  They are a good-sized cabinet, however, you have to stack everything in there and we all know that cutting boards would either go on the bottom because they are flat or vertical along the side.  My problem is that half shelf…the larger cutting boards hit the shelf and don't fit when standing up.  Then when I remove a pot or pan the ones that are standing up fall all over the place.
I utilized some of this dead space in the front of the cabinet with a simple and very cost-effective solution for cutting board storage!
Items Needed for Easy Cutting Board Storage:
I purchased a package of zip ties and a wire organizer (for foils and plastic wraps) from my local Dollar Tree. That's right this cost me $2. And I still have a ton of zip ties left over…for you know, when I need to zip tie things! ha!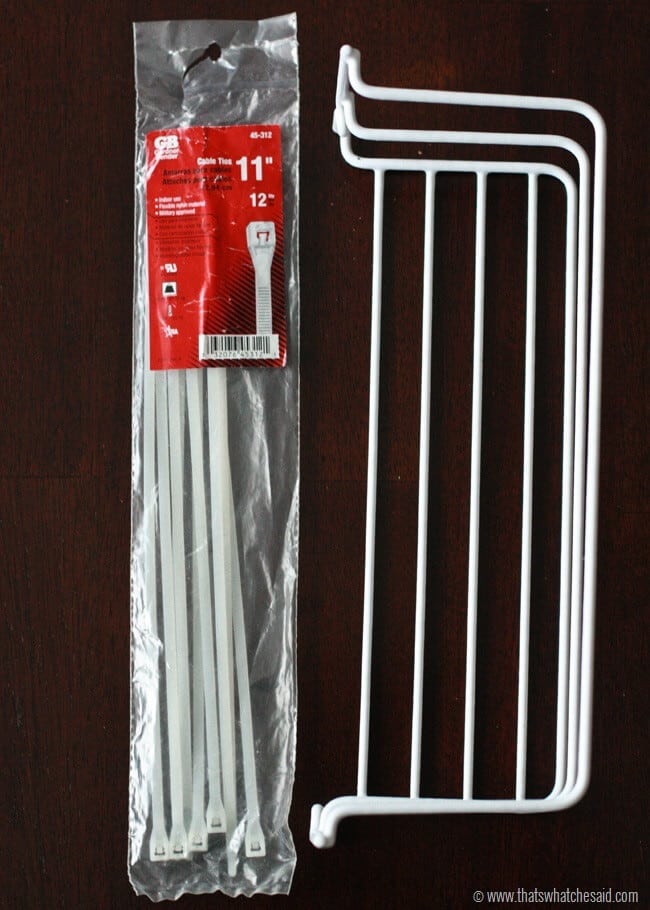 Screw the wire organizer onto your cabinet door, making sure that when you close the door there is enough clearance for anything inside plus your organizer and cutting boards.  Also, make sure you put it low enough so your tallest cutting board will fit when you close the cabinet door.
Since the bottom is open slats and the board would just slip out.  I simply tied on a few zip ties and trimmed the excess off.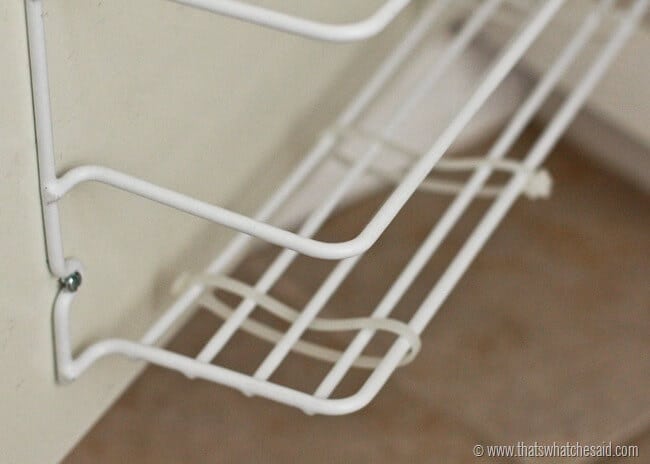 Voila.  My cutting boards are easily accessible.  Easy in, Easy out, and nothing falls over when I take one out and I don't have to rearrange my pots and pans every time we need an apple cut!!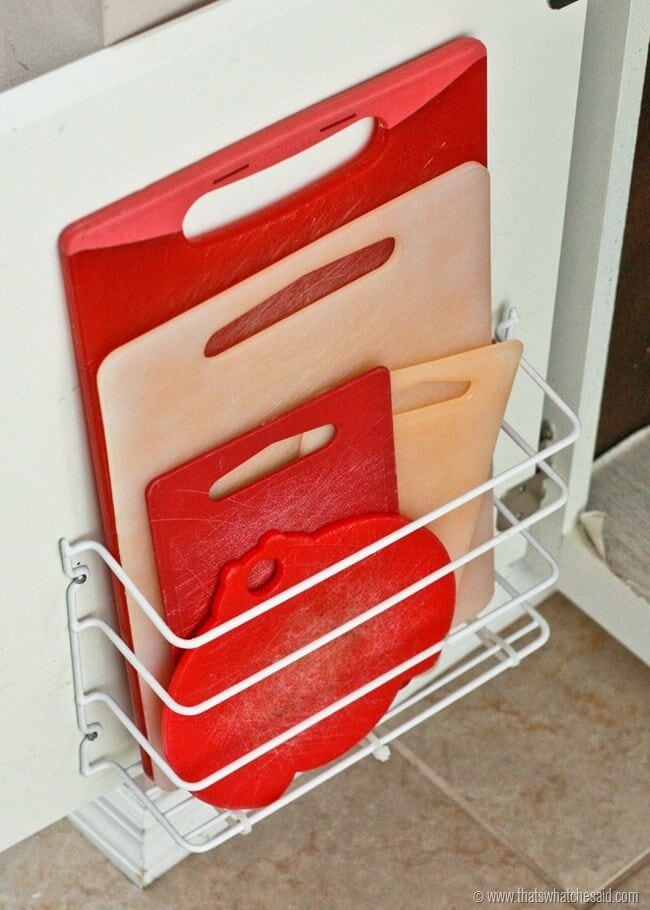 You can also check out my other Tuesday Tips & Tricks posts all in one place!
Like my BEST way to remove labels from Jars!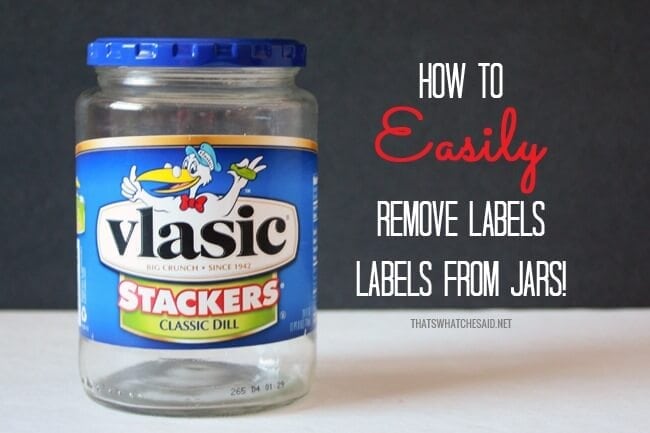 Or what to do with all those holiday cards after the holidays are over!  Sign up below to get all my tips and tricks sent straight to your inbox…for free because that's how I roll!
Don't Miss Out!
Get quick crafts, easy recipes and free printables & cut files straight to your inbox! You won't want to miss a thing! Join now!