I'm not kidding you, these are the gifts that keep on giving! I am sharing my Christmas Apothecary Jars today.  You should know by now that I love décor that multi-tasks!  If you are new here, then let me tell you that I love décor that multi-tasks!  There, now that we are all clear on that!    You can see how I made these guys in my Original Post and you can see how I filled their bellies for Halloween and for Fall!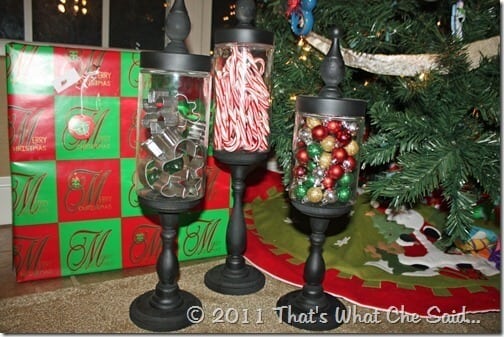 In one jar we have mini ornaments.  I found these in the $1 bin at Target.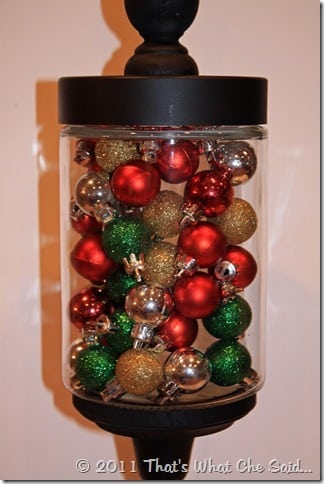 In the next we have candy canes.  A classic…and tasty!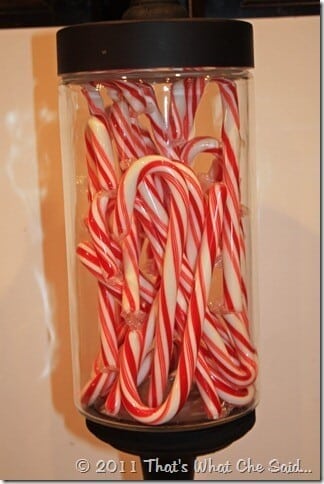 In the last jar we have cookie cutters.  I like decorating with things I use also.  Less is more for me and less to store is about as awesome as whip cream on apple pie.  Yep, that good!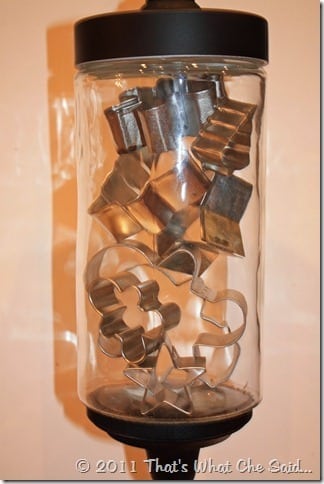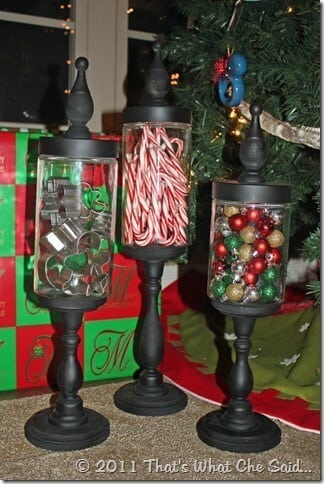 You can see all my Apothecary Jars {HERE}