Hi Friends!!!  I miss you!!!
We are getting settled in and finding a spot for all our crap, well most of it anyway!  When not unpacking, we have also been LOVING spending time with family.  We have never lived in the same city as family so this is really awesome for us!  The boys are totally thrilled with the fact that they can see my parents…on a week night…only in a matter of minutes and then they can do it again the next day.  They are NOT used to that!
I bought a bunch of furniture also.  A leather sectional, ottoman, dining room set/chairs and buffet, a new kitchen table and chairs as well.  The current kitchen table will become my craft table!  So excited.  So we are getting there.  Once the furniture is delivered then I can totally get things moved around where they should be.
I really miss you all and I miss crafting so I am going to get back in the swing of that regardless if everything is put away in my house!  My husband might disagree with my statement but too bad!!  I will also have some fun home improvement/change projects as well!  I am so glad you are all along with me for this!
Now…onto a small project that makes my mornings happy!!!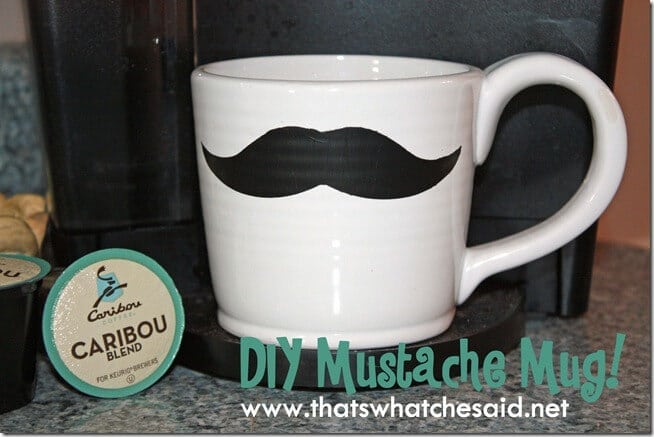 To be completely honest…I had "Mustache Mornings' as my first title for this post and thought that would then get me approximately 1845 new twitter followers that were from the porn business.  Amazing how that happens so quickly!  Honestly just wanted to share something so simple as a cute little mustache mug to brighten your morning!
Short story:  I wanted one.  Too cheap to buy one.  So I made one.
Items needed:
Mug (I found mine in $1 bin at Target, also can be found at Dollar Tree)
Black Paint suitable for dishware/paintbrush
Contact Paper
Silhouette/Cricut or good 'ole Xacto knife!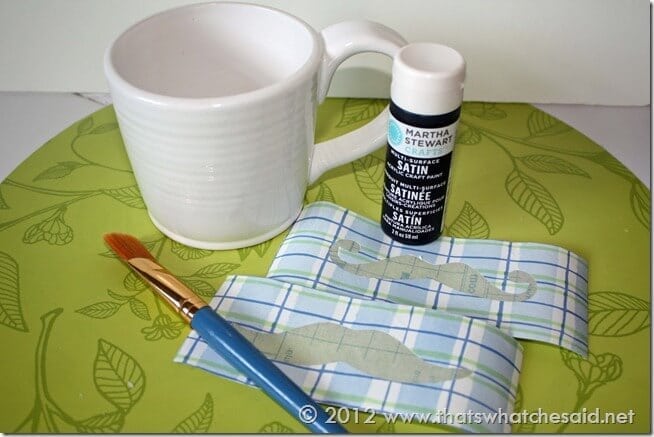 I started off by cutting out 2 different mustaches using my Silhouette Cameo and some Contact Paper.  If you don't have a cutter, don't fret!  You can use an Xacto knife and contact paper, same way I made my Halloween Table Runner.  It's easy!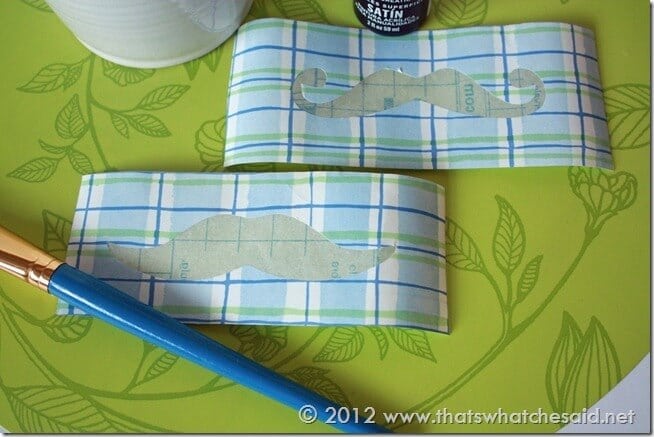 I removed the centers because I wanted to create a stencil.
Then applied them to the mug, one on each side…you know to mix things up a bit!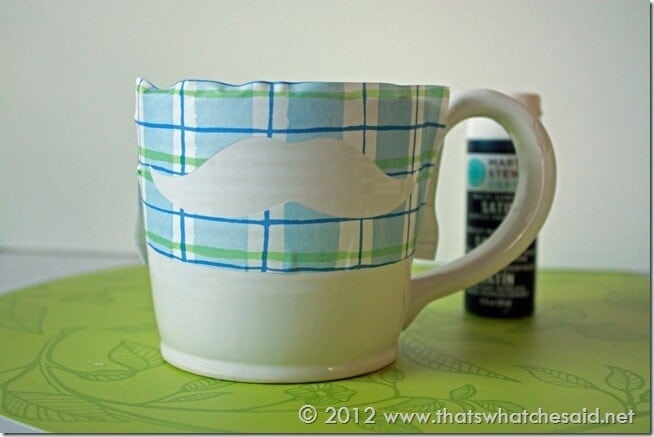 Paint on your paint.  I used Martha Stewart Black Paint.  I heart it.  It's thick and covers awesome and if you have the patience to let it cure for 21 days…it's top rack dishwasher safe!  It will be a long 21 days…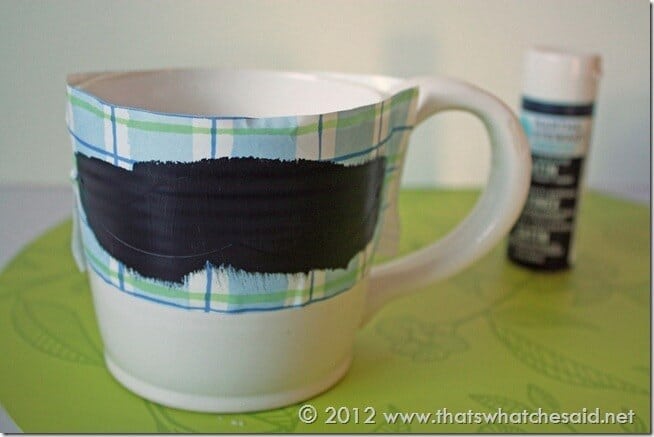 Once the paint is dry, remove the contact paper carefully and Wah-Lah!
Who won't start the morning right when you walk out and see this???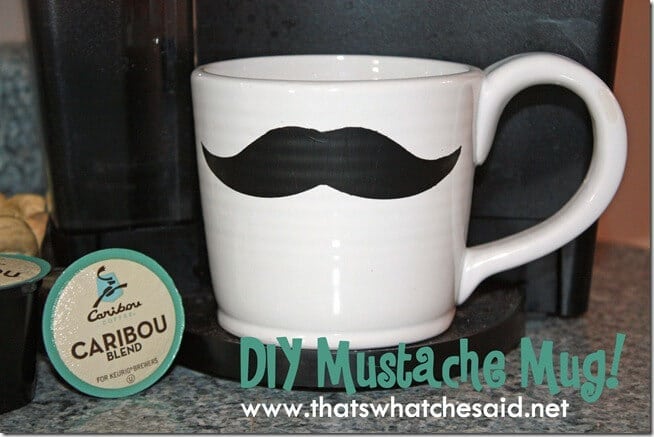 Look!  Even Karl my Keurig is smiling!