I wanted a focal piece for my mantle.  I also wanted something that my kids would see and maybe even ask a question or just notice so that it was in their head….the true meaning of independence and what OTHERS have done for us.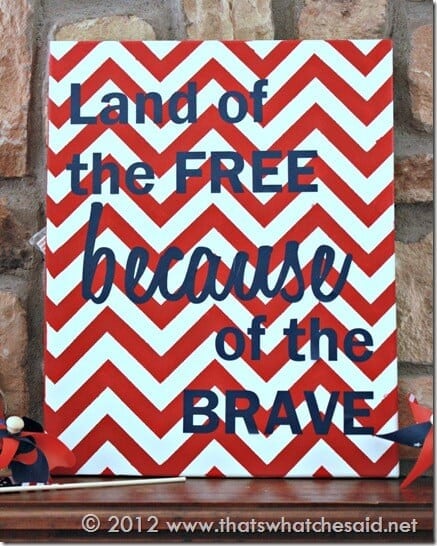 I made this with Cammie, my Silhouette Cameo.  I didn't have any vinyl that I wanted to spare for the chevron stencil so I used contact paper!  Yep, regular old contact paper that you line your drawers with!  (Cheap!)  I cut a chevron pattern using my cameo and the contact paper and applied it to my canvas.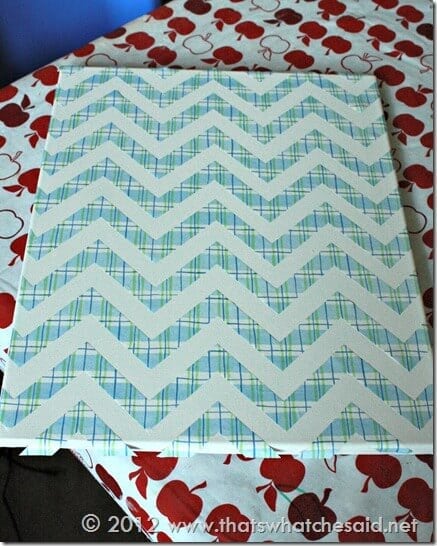 I kind of liked it as it was…but that is digressing!  I am so late to the Chevron wagon.  I tried to stay off of it, but it just beat me!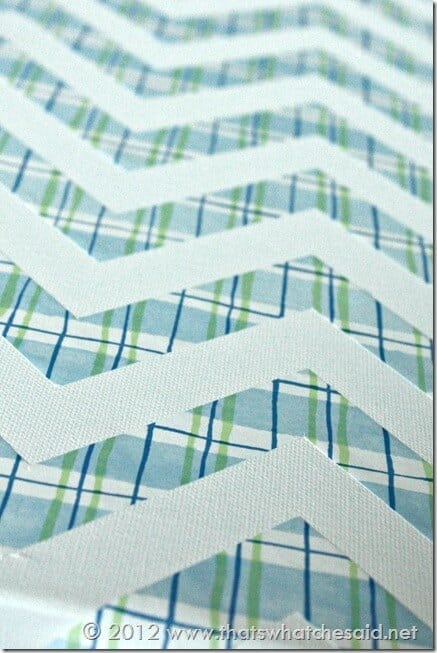 Next I applied 3 coats of Folk Art Red Paint.  I used a regular paint brush as I found the foam brushes just kind of smeared on the canvas and it wasn't pretty!  (and apparently I forgot to take a picture of the canvas painted.  Whoops!)
While the 3rd coat was still wet, I took up the contact paper and let it dry!  Next I got to cutting my blue vinyl for the letters!  I weeded off all the excess vinyl, leaving only my saying.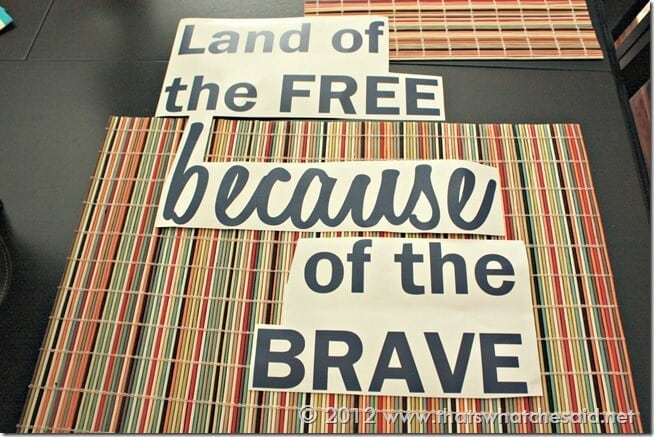 My canvas is a 16 x 20 so I made my page that large in the Silhouette software so I could get the correct spacing/size and then just rotated them to fit within my cutting area.
I applied this to my dried chevron canvas!  I love it!  If I had to do it again, I would have made my letters wider, bolded if you will…but I still love it just the way it is!  I think it adds some modern to my rustic fireplace mantle!  :)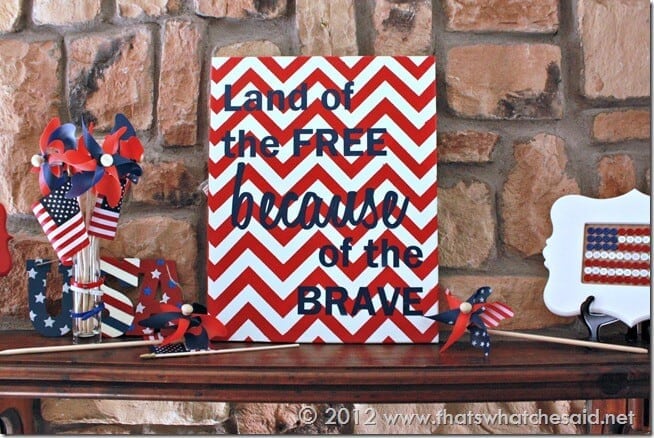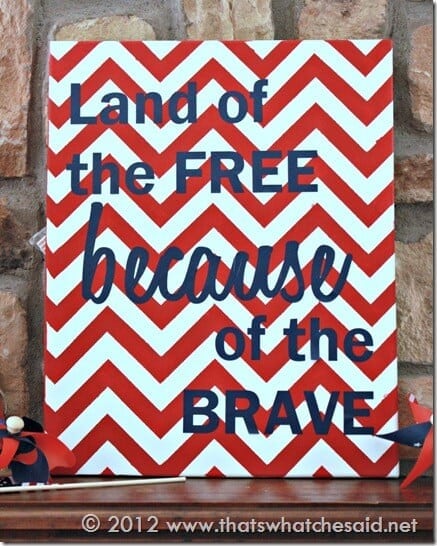 Check out my complete 4th of July Mantle if you get a chance!    Most of my decor you can find yourself for super inexpensive!
Thanks for stopping by, I'd love it if you'd stick around for a bit and see what I have been up to!  My Watermelon Rice Krispie Treats are perfect this time of the year and also don't forget to check out my Road Trip Bingo game (with free printables) if you have kids and need an activity for them while traveling on vacatoin this summer!
Do you follow me in Facebook?  I'd love it if you stopped over and said hello!  :)  I hope everyone has a SAFE and fun 4th of July!
Linking Up Here